BUHARI'S DEATH Predicted By Turkish Diplomat Erkahraman, Says Biafra Army Will Soon Kill President Buhari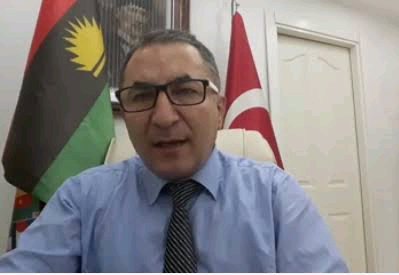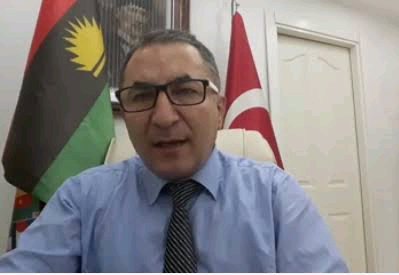 BUHARI'S DEATH Predicted By Turkish Diplomat Erkahraman, Says Biafra Army Will Soon Kill President Buhari.
A Turkish diplomat, Abdulkadir Erkahraman, has faulted the deployment of soldiers to the South East by President Muhammadu Buhari- led Federal Government.
Erkahraman, who took to his Facebook page, depicted Buhari as an " idiot" for allegedly killing members of the Indigenous People of Biafra, IPOB.
The Diplomat, who was on a visit to Mazi Kanu at his country home in Afara Ukwu in Umuahia, the Abia State capital warned that Buhari will be assassinated soon by the " Biafran Army. "
READ: Exposed!!! See The Alleged Top Government Official Behind The Supplies Of Weapons And Food To Bandits
According to Erkahraman;
" Buhari, I am calling you from Istanbul, Turkey. Stop killing the people. Are you crazy? You idiot, crazy man. What are you doing? What kind of religion do you believe in? Is there any chapter in the Quran that says you should kill the people? You have to stop killing the people or how are you going to stand in front of your God in the hereafter?
" I' m telling you on behalf of Biafra, stop killing the people, I' m also a Muslim it' s not allowed, 500 hundred Biafrans were killed and you said they are your nation. Let me tell you the Boko Haram terrorist will come and kill you too one day. You are eating and drinking the blood of your national, you are an idiot.
READ: Policemen Beat Nursing Mother To Stupour, Drag Her On The Floor For Asking To See The DPO
" The Army of the Biafrans are coming and they will fight you. The Biafrans are saying they don' t want to fight, they want to negotiate but you are killing them, how old are you now, you will die very soon, you crazy man.
" I will say it again stop killing the Biafrans, they are also humans. You idiot, why are you afraid to talk to these people? Why can' t you sit with this person at a roundtable and negotiate peacefully?
" Buhari, tell your dogs to stop, when you die how will you face your God?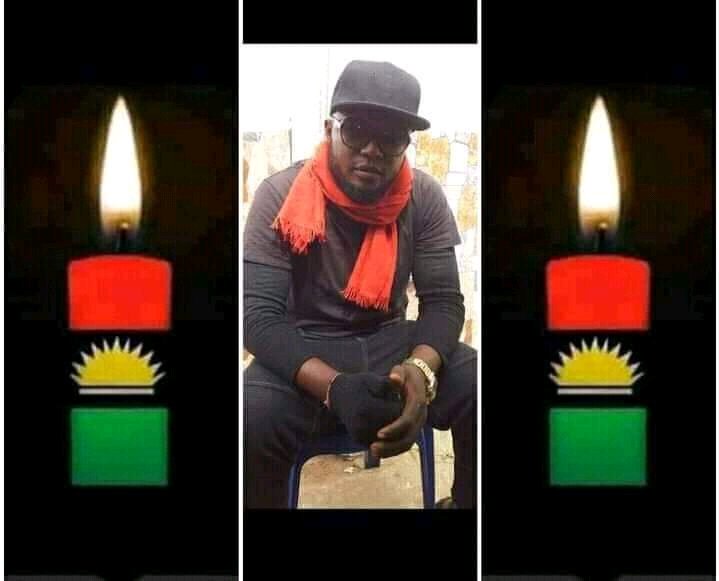 " I' m saying it again, stop killing the people sit and negotiate, you are a human being with father, mother, children, and so on.
" If you were them how will you feel, they don' t have weapons, aircraft tanks in their hands yet you are killing them with your guns, open your eyes you will die very soon, they have their lives, they are suffering.
READ: SHOCKING!!! Three Teenage Fulani Herdsmen Arrested For Robbery And Kidnapping in Ogun
" We will show you very soon you idiot man, I' m telling you on behalf of Biafrans worldwide you will die soon and face punishment, this group will kill you one day. They are human beings.
" You will see what will happen to you and your dogs very soon, it's not enough for you to go to criminal court, you will die very soon, you think we are playing this is not a children game you will see what will happen to you very soon, you are not killing cows, they are human beings. "
CLICK HERE TO WATCH THE FULL VIDEO
by Joseph Chidi
DO YOU HAVE ANY NEWS YOU WANT TO REPORT? CLICK HERE TO REGISTER AND SUBMIT YOUR NEWS FOR PUBLICATION ON TOKTOK9JA
WATCH MORE NEWS ON OUR YOUTUBE CHANNEL CLICK HERE TO SUBSCRIBE
From Toktok9ja Media
The views expressed in this article are the writer's opinion, they do not reflect the views of the Publisher of TOKTOK9JA MEDIA. Please report any fake news, misinformation, or defamatory statements to toktok9ja@gmail.com