Confusion engulfed many Facebook users as Nigerian lady posted on her timeline describing ordinary cucumber as Bae. Thus "Cucumber is Bae"
The lady further revealed that cucumber has many uses especially for women.
Cucumbers are used in beauty products regularly because of the anti-inflammatory properties. It's completely safe to treat vagina problems, Said the lady
Use a sharp knife or a potato peeler to carefully remove the skin from the cucumber to create a smooth surface. Give the cucumber a wash in cool water to rinse away any left behind skin. 

When the skin is peeled from the cucumber, its fruit is exposed, granting the user access to the hydrating and detoxifying properties. Cucumbers contain anti-inflammatory, antioxidant and cancer fighting agents—it's like having a spa day for her yoni, she added.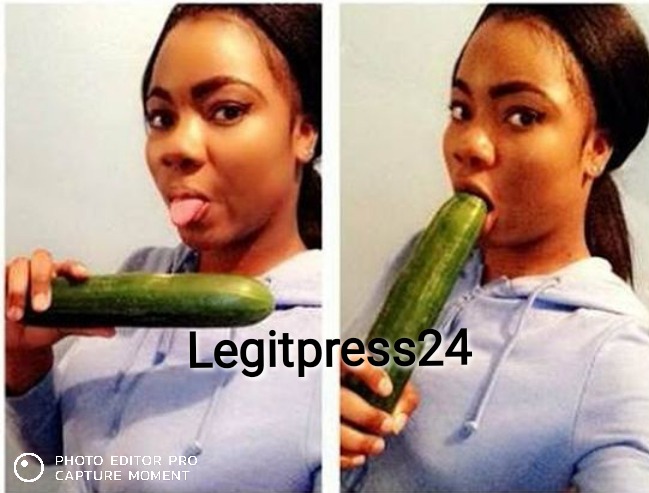 Many people are still wondering, could this be true or just a mere fabricated lie?
Kindly follow us on social media to get trending updates as they come.
Have something to add to this story? Please share it in the comments box.
Follow us on Facebook, Instagram & Twitter to keep up to date with trending news as it happens.
NEXT READ: MEET TALENTED NIGERIAN WHO INVENTS SMOKELESS STOVE THAT CAN CHARGE PHONES
Help! My Sugar Daddy Pays Me 200k Weekly So He Can Do It With Me Using His Left Toe
Nigerian porn star, Savage Trap Queen narrates how she ventured into adult movies
Professional freelancer, and executive webmaster.