Meet Sammy Wislon the Black Woman with the Tiniest Waist in the World
Sammy Wislon a mum who was fed up with her big body of size 20, she weighs more than 14 stone in December 2018 but now she's fit into a 15inch corset, she wears this corset 18 hours per day, she said: "I want the world's smallest waist because life is easier when you are skinny."
"Men From Age 19 To 27 Are Liabilities, Don't Date Them" Lady Warns
Her waist currently measures 21.5inch without the corset, and she said she wants to reduce it even more and that was what she did despite being advised by strangers and family members for her unusual body structure but yet she said she wants to shrink her middle even more.
VIDEO: See How Three Ladies Twɛrk Inside Dirty Water
She doesn't look like she had a son but she is a mother to gabriel her son and she's 26 years of age lives U.S Georgia.
She will need to reduce her wait for more by an inch if she wants to beat Cathie Jung because Cathie jung has the smallest waist in the world Cathie jung measures 21inch naturally and 15ins with a corset on.
In an exclusive interview she said "I want to have the smallest waist in the world"
She added "some people call me freak and said I'm weird and ugly some even said why I would do such thing to myself" and she replied them.
Please drop your thoughts in the comment box below and share this post with someone.
Follow us on Facebook, Instagram & Twitter to keep up to date with trending news as it happens.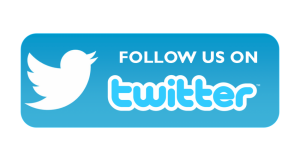 Professional freelancer and webmaster.
From Toktok9ja Media
The views expressed in this article are the writer's opinion, they do not reflect the views of the Publisher of TOKTOK9JA MEDIA. Please report any fake news, misinformation, or defamatory statements to toktok9ja@gmail.com