"Tinubu's Daughter Is Iyaloja While His Son Owns All Advert In Lagos"- Bode George Blasts Tinubu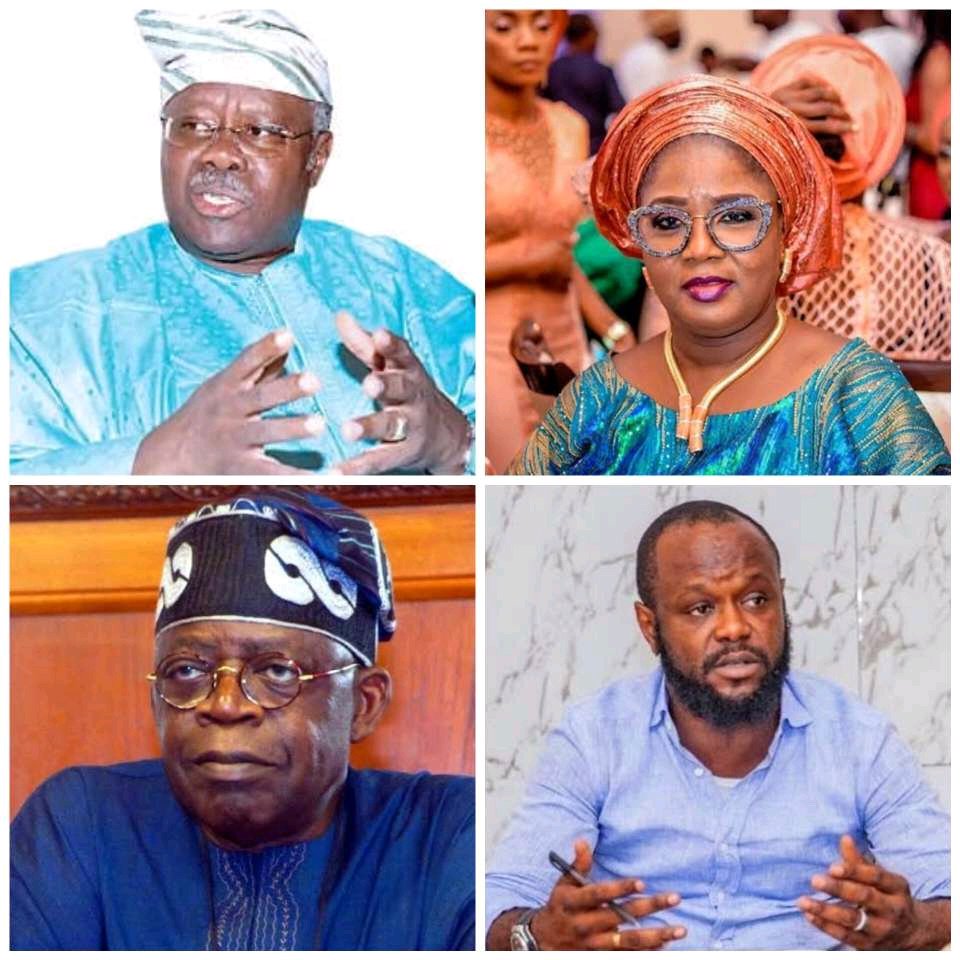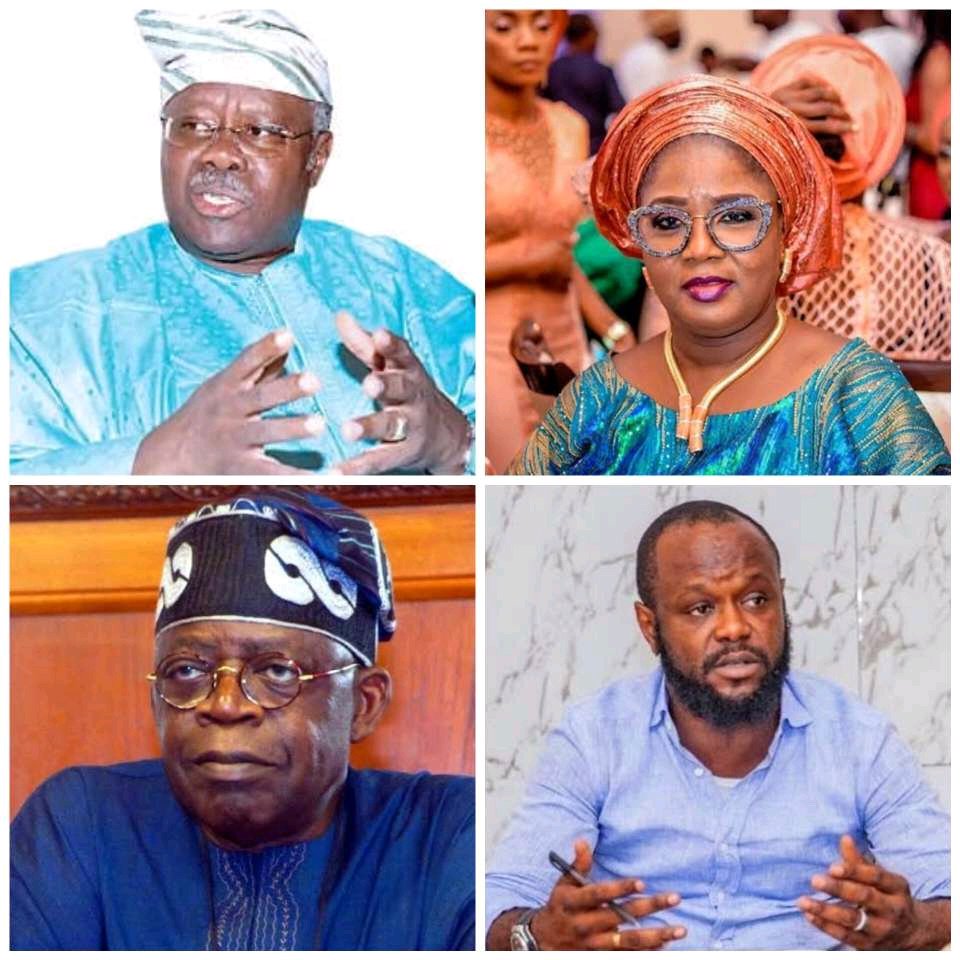 "Tinubu's Daughter Is Iyaloja While His Son Owns All Advert In Lagos"- Bode George Blasts Tinubu
Former Deputy National Chairman of the aPeople' s Democratic Party (PDP), Bode George, has lashed out at former Lagos State Governor Bola Tinubu following the recent comment he made about the leadership of Lagos State.
During the inauguration of the 1. 4 kilometer-long Agege- Pen Cinema Bridge, Tinubu had said that between 2017 and 2018 the ship of Lagos was headed in the wrong direction until Babajide Sanwo- Olu came on board and took over the reins of power.
READ: Nigerian Police To Give N10 Million As A Reward To Anyone Who Finds Godwin Apenu, See His Offence


He said that it is on record that they came together, and when the time for the election, and they chose a democratically- elected government of the people, our people, and for the people. He said then people began to ask who Sanwo- Olu was, and they told them to wait and find out the answers for themselves.
He added that ever since Sanwo- Olu took over as the captain of the ship, he has turned the state around in the right direction of progress, development, good leadership, and quality.
READ: "Buhari Must Go", Protesters Storm The Streets Of Abuja Demanding For The Resignation Of President Buhari

But apparently, Tinubu's statement did not sit well with Bode George, and he decided to give the former Lagos State Governor a piece of his mind.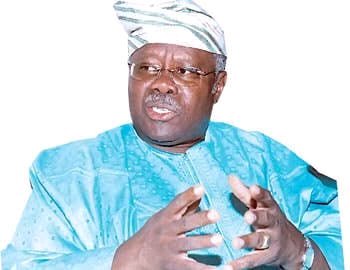 In his reaction to Tinubu's statement, Bode George said that the ship of Lagos has been in the wrong direction since Tinubu ascended the throne of Lagos.

He said that when people like Brigadier Johnson, Lateef Jakande, and Marwa got into power, they left behind legacies that people talked about for a long time, but the ship of Lagos began going in the wrong direction when Tinubu got into power.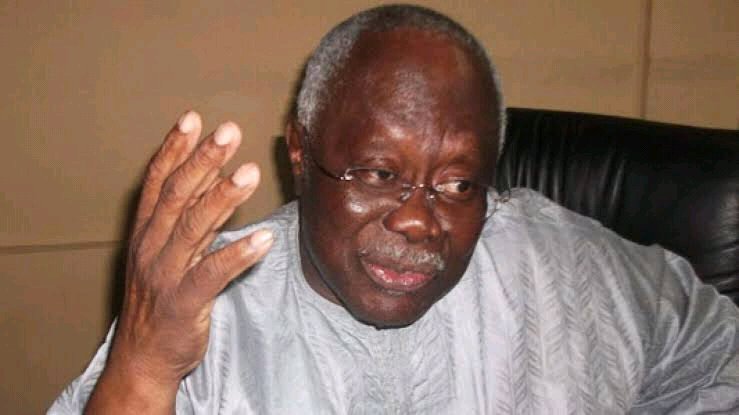 He said that he has no personal grudges against Tinubu, but he is not just comfortable with his policies.
He said that Tinubu's daughter is the Iyaloja of Lagos, his son is the only one that controls all the adverts across the city of Lagos, and his wife is the one representing Lagos Central in the Senate. He said that enough is enough.
READ: Tinubu & EFCC, See Who Is Allegedly Setting The Jagaban Up And Why? (VIDEO)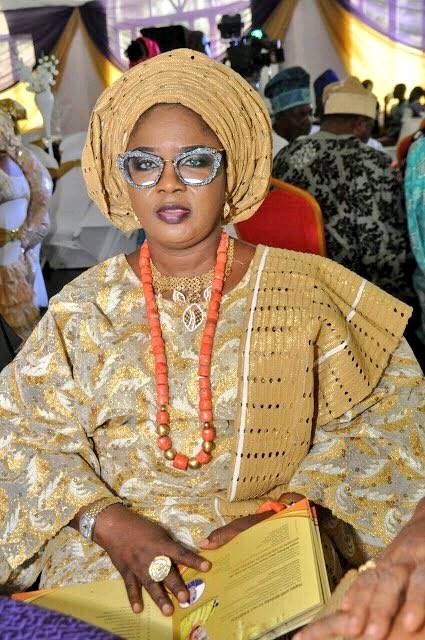 The Iyaloja of Lagos who is Tinubu' s daughter, which Bode George mentioned is Tinubu' s first daughter Folashade. Some years ago, when Folashade was crowned the Iyaloja of Lagos, it had generated controversy in some quarters, with many alleging that the position was influenced by his father's influence in the state.
READ: (VIDEO) Jubilation As OPC Successfully Captured Iskilu Wakili, The Notorious Fulani Warlord In Oyo

And his son which Bode George said is the only one that has all the adverts in Lagos is certainly Seyi Tinubu. Seyi is the CEO of an out-of-home advert company known as Loatsad Promomedia. But whatever allegations Bode George made about him is not in our position to discuss.
Bode George added that when they were growing up they met very impressive structures on the ground, but unfortunately, those structures are no more there. He lamented that today there is no scholarship anymore, and there is no support from the government for the poor masses. He said he will continue to speak against the policies of Tinubu because this is Lagos and he is a Lagosian. He said he wouldn't be concerned if it was in Osun State, and Tinubu is too important to be ignored.
Looking at Bode George's statement, it's easy to interpret that what he is trying to insinuate is that Tinubu runs Lagos as if it is his family business, with his family members occupying some of the top positions in the state.

What are your thoughts on Bode George's statement?
Do you agree that Tinubu's family members are in charge of some of the top positions in the state, and do you think that is a good thing?
Tell us what you think, and also share the article so that others can contribute too.

DO YOU HAVE ANY NEWS YOU WANT TO REPORT? CLICK HERE TO REGISTER AND SUBMIT YOUR NEWS FOR PUBLICATION ON TOKTOK9JA
WATCH MORE NEWS ON OUR YOUTUBE CHANNEL CLICK HERE TO SUBSCRIBE
Professional freelancer and webmaster.
From Toktok9ja Media
The views expressed in this article are the writer's opinion, they do not reflect the views of the Publisher of TOKTOK9JA MEDIA. Please report any fake news, misinformation, or defamatory statements to toktok9ja@gmail.com