Wickedness!!! Nigerians React To Lady Who Poisoned Her Husband to Death For Alleged Infidelity.
Many reactions have trailed the report of a lady who connived with her sister to poison her husband to death over suspected infidelity.
The lady identified as Matilda allegedly killed her husband, a businessman identified as Emem Etim Marley in their residence in Ajah, Lagos.
According to reports, Matilda found another woman's picture on her husband's phone and suspected him of infidelity so she allegedly connived with her sister to poison him on Sunday, Aug 1.
The couple was said to have been married for just 8 months.
READ: FG repatriates 22 ex-ISIS members' families, 79 others from Libya
A source revealed that neighbors heard the husband screaming for help and at the time, only to discover that his wife and her sister locked him in.
The neighbors forced the door open but it was too late, he was dead.
"The neighbors were knocking profusely on their door after hearing Emem scream for help. Matilda and her sister had locked him up and absconded to their father's house. The door was forced open and the neighbors found the victim lying d*ad on the floor.
It's sad that this happened because they got married 8-months ago and there's nothing Emem hasn't done for his wife to make her happy. He recently bought her a car and opened a store for her business.
READ: Taliban Onslaught In Kabul, US Marines Arrive To Evacuate Embassy Staffs While Other Countries Close Embassies
According to a relative, Matilda had sold the victim's cars and hidden his land documents before she committed the crime. At the police station, she claims that her husband drank a poisonous substance of his own volition," a source said.
Read Some Reactions Below
Moral Lesson: Detachment is power. Release anything that doesn't bring you peace. Why kill a person when you can move on.
This is wicked and heartless. Just because she found a picture on the man's phone 🤦‍♂️ May we not marry what will kill us🙏
Marry a woman who love you not the one you love 🚶🏻‍♂️🚶🏻‍♂️🚶🏻‍♂️
I pray we don't marry who will kill us in Jesus name
If you decide not to get married you are very right and if u want to get married too u are right but never in ur life attack people who choose not to settle down
Fear d catch me. Why not Divorce him?
What is your gain
Ahn ahn!!!
She never loved him,may God save us from dangerous partners o!
Daughters of eve
Some women will still come and defend her actions now. Just watch
May we not marry what will send us to early grave.
Marriage is a scam. I left when I had the chance to leave with my life intact
Men that cheats not all women have the nerves and strength to condone it…. Some women won't think twice b4 hurting you back…. Some women jealousy nah on 250degrees
To kill person Dey be una like say na rat una Dey kill…tuehhhhh make una Dey fear God o
"She sold his cars and hid the land documents while he was alive…" the whole story sounds like something his relatives came up with because they want to take everything from her. Anyway hope the truth comes out.
😂😂😂 I bet this storyline was gotten from a relative of the dead man. Their wife's are always the killer once property is involved.
READ: Man On The Run After Allegedly Killing His 6-Months Pregnant Girlfriend 
Nothing like infidelity here. They have the plan to kill the man and take over his properties from the start. God save us from Karashikas🙏🙏🙏
Women 5-6 men 😭
Marry a kind person cos love will not always be a foothold
This is wickedness
What d hell 😟
killed him cos of his money. infidelity my yansh.
Fear Women # on Guard
Scary shii! There is no justification for murder, none at all! May we not marry what we don't understand IJN 🙏🏾
RE;ATED NEWS: Woman And Her Pastor Arrested For Conspiring To Kill Her Husband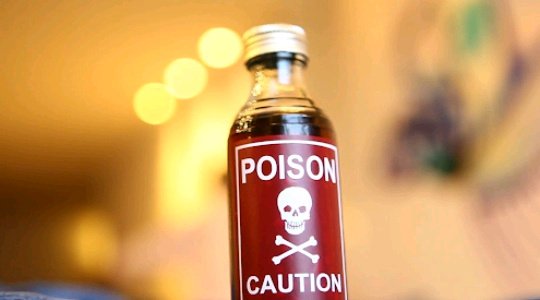 In a SIMILAR vein, a 34-year-old groom was poisoned to death just a week before his wedding ceremony in Owerri, Imo State. The groom, identified as Akuma Felix Emeka, was allegedly poisoned by his ex-girlfriend, who also poisoned herself to death.
It's unclear what transpired between the former lovers, but sources revealed that on Saturday, April 3, 2021, the ex had invited Felix for a drink, unknown to him, however, is that she had poisoned the drink.
They were later found dead in his car with what is left of the drink. Felix, a graduate of the Michael Okpara University of Agriculture, was scheduled to get married on Sunday, April 11.
Many comments insinuated that he probably broke her heart and she decided no one else would have him.
According to reports, the apprentice was said to have been paid by the deceased husband's mistress who gave her the poison.
The deceased after preparing noodles, went to fetch water and the apprentice gained access to poison the noodles.
DO YOU HAVE ANYTHING YOU WANT TO TELL US ABOUT NIGERIA? CLICK HERE TO JOIN 9JA FORUM AND SHARE YOUR TOPICS WITH OVER 4000 MEMBERS.
WATCH MORE NEWS ON OUR YOUTUBE CHANNEL CLICK HERE TO SUBSCRIBE
Professional freelancer and webmaster.
From Toktok9ja Media
The views expressed in this article are the writer's opinion, they do not reflect the views of the Publisher of TOKTOK9JA MEDIA. Please report any fake news, misinformation, or defamatory statements to toktok9ja@gmail.com