Highlights From Rachel the Piper's Foundation Outreach Tagged "Southern Kaduna Lives Matters"
Highlights From Rachel the Piper's Foundation Outreach Tagged "Southern Kaduna Lives Matters."
Some days ago, amidst the insecurity, we ventured boldly. Putting our lives at risk, Rachel the PIPER FOUNDATION with the support of her esteemed partners took relief materials to a terror tore part of Nigeria in Southern Kaduna.
READ: Nigerian Oil Mogul- Prince Arthur Eze Bags AGAA Life Time Achievement Award
There are abodes for those displaced by the killings and destruction in that zone right now and one of them is Zonkwa IDP Camp.
It was a long and tedious drive as the Abuja- Zonkwa road is very bad. We call for something to be done about that.
Rachel the PIPER FOUNDATION gave out a grinding machine, Building materials, Foodstuff, face masks, malaria testing kit, lots of clothes, etc.
We were told all the children were on free education so there was no need for scholarships. We applaud the Government for this kind gesture.
In one of the videos, we can see a lady affected by gunshots and is in need of some money for medicals.
HERE IS THE VIDEO (VIEWERS DISCRETION ADVISED)
We call on you to be relentless in your support as there is still a lot to be done in terms of Medical bills and building materials.
THE GREAT NEWS is that the Reverend in charge of the IDP Camp narrates that there has been peace for two weeks straight. This means our prayers have been answered and our efforts have not been in vain. We call on the Government to keep this up by ensuring the right security apparatus is in place always
We won't stop. We are still attentive to the needs of the people. You can support with cash for the medical bills and building materials
Be a partner today by donating to this account:
Zenith Bank Rachel the PIPER FOUNDATION 1017331358
then let us know here when you send your donation.
You and your brand will be acknowledged on all our publications and tv packages. Be a partner today, impact on lives. Together we will fight to end terrorism in our World even while supporting one another.
We Appreciate you
Rachel the PIPER FOUNDATION deeply appreciates her Great partners without which all these will not be possible. They are:
*Prince Ned Nwoko President Prince Ned Nwoko Foundation supporting with cash
—Follow on Instagram: @princenednwokofoundation
*King Tonto Founder and President Tonto Dike Foundation supporting with the Hillux to transport us to and fro Southern Kaduna—@tontolet
*Hon Amos Gwamna Magaji. House of Rep member representing Zango Kataf and Jaba constituencies donated some cash
*Alh Shehu President Alh Shehu Endowment Foundation supported with clothes—@officialalhajishehu
*Hon Ishaya Yakubu supported with cash—@yakubu.ishaya9
*Mrs Tessy Tukson Dibal Founder Tamar love Foundation supported with one grinding machine—@tamarlovefoundation
*Queen Joy Onumajuru Founder African Scholars Care Initiative supported with foodstuff–@iam_queenjay
*Comrade Isaac Balami President 7 Star Global Hangar ltd supported with facemasks—@ibalami
*Amb Annozeng Ogozie Peters President AOA Foundations supported with foodstuff–@AOAfoundations
*Queen Zion Kilgore CEO Heavenly Creations supported with facemasks—zionshinehc.Call this number to order: 08034124447
*Olalekan Odutayo CEO Sach Agro allied Ventures makers of delicious Saavy fish supported with a box of dry fish—@sachagroallied
07087786486 to order
*Dr Jimoh Abubakar Director Public Relations NAFDAC supported with cash
*Amb Nefo Esimai Director La Buena Vida supported with cash—@nefolegend,
*Alex Nwakwo CEO Amity Global Network supporting with media–@Alexreports
*Nuhu Ezekiel CEO Wescripsitmedia supporting with media—@wescripsitmedia
*Abel Wealth CEO Toktok9ja Multi-media Ltd supporting with media— @toktok9jaa
*FYODOR Biotechnologies supported with malaria testing kits and medical tests at the event—Fyodor_biotechnologies. You can call this number to order for malaria self testing kit: +2348065228426
*Hon Uche Ejims all the way from France. Publisher Focus Africa and former Ambassador UNESCO Conakry Guinee' supporting with media
*I want to appreciate a super supportive brother Nathaniel Awok Auta who was tiredlessly arranging our visit from the Zonkwa end. He also arranged for us to be hosted on a radio show. You rock bro
*We appreciate our hosts who run the camp impeccably well:
Rev Gambo Waziri–the Head in the camp and Veronica Joseph
We also appreciate some of the volunteers that came along on this trip:
*Hon Rotimi Okenla PDP House of Reps Candidate who came all the way from Lagos to support
*Chinedu Ugwueze Business Development Executive North Central FYODOR Biotechnologies came with malaria self-testing kits and tested some people too.
Follow on Facebook: @fyodor biotechnology
IG: @fyodor_biotechnologies
You can call: 09027396367
*Muyiwa Kolade Founder (Mothers Rescue and Empowerment initiative)
*Joshua Sampson
Consultant AOA Foundations
*Bankole omoniwa from AOA Foundations
*Princess Rahila Garba (a young lady who was introduced to me to mentor by a great man Pst Philemon Gado. She insisted she had to come along as a volunteer. How noble
*We were granted a sensational radio interview by Lil P of Rockside FM Kafanchan
We love and appreciate you all. May God bless and replenish you all a billion fold Amen
Amb Rachel Bakam aka Rachel the PIPER Founder Rachel the PIPER FOUNDATION Peace, Tourism & Anti human trafficking Ambassador.
More Photos:
southernkadunalivesmatter #stopthekillingsinsouthernkaduna #stopthekillings #alllivesmatter #endterrorism
"Southern Kaduna Lives Matters"
Please drop your thoughts in the comment box below and share this post with someone.
Follow us on Facebook, Instagram & Twitter to keep up to date with trending news as it happens.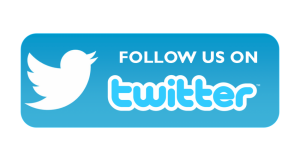 Professional freelancer and webmaster.
From Toktok9ja Media
The views expressed in this article are the writer's opinion, they do not reflect the views of the Publisher of TOKTOK9JA MEDIA. Please report any fake news, misinformation, or defamatory statements to toktok9ja@gmail.com