Is Real Madrid a happier and more complete team without Cristiano Ronaldo?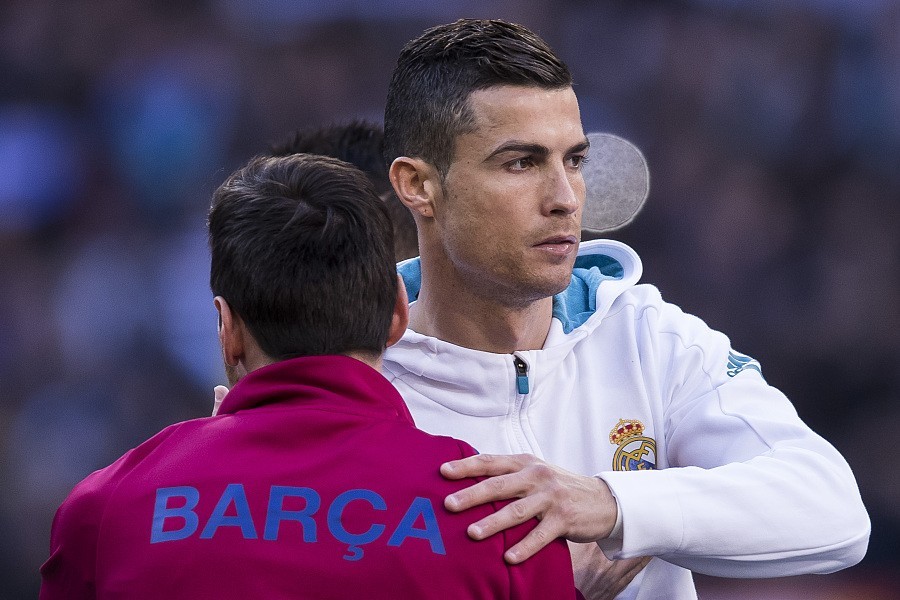 There's a joke doing the rounds among some Real Madrid fans that, now Cristiano Ronaldo has gone, they can finally admit what they have always known to be true; that Lionel Messi really is the best player in the world.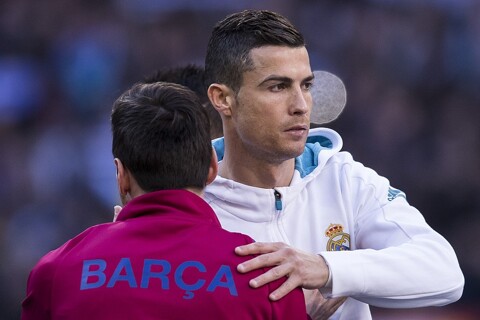 This represents one of the more humorous anecdotes surrounding the summer departure of CR7 to Juventus but, as with all gags, it is not without an element of truth. While Cristiano was their man, there could be no debate among Blancos. Now he is gone, it is another story altogether.
But, in order to understand what has and will happen to Real Madrid following his exit, we need to take a step back and look at what life was like when he was in the Spanish capital.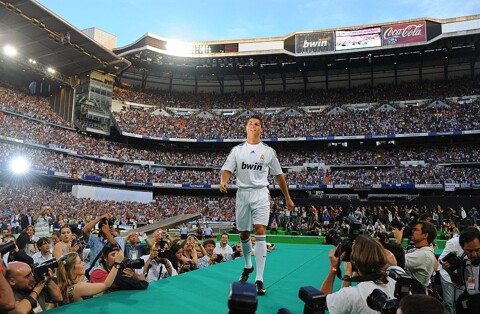 Five years ago, a Real Madrid legend – who will remain nameless – told me that there would be no tears shed for Ronaldo when he left. At this time the Portuguese was at the very peak of his powers.
The truth is that – in some circles – there was always the sense that Cristiano was a goal mercenary and, more troublingly, someone who thought he was as big as the club. This was something that did not sit well with everyone.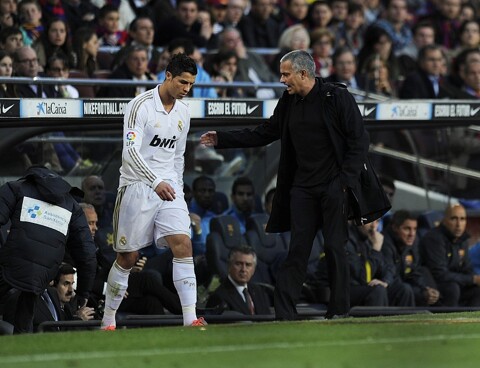 During Jose Mourinho's time as coach between 2010 and 2013, many of Ronaldo's team-mates were told to praise him publicly – and practically pay homage to him – such was his importance to winning games. These demands were never going to create a harmonious dressing room, however important his contribution.
It was only when Ronaldo dared to stand up to Mourinho – challenging his authority – that he really earned the respect of his colleagues and became one of the team's leaders along with Sergio Ramos.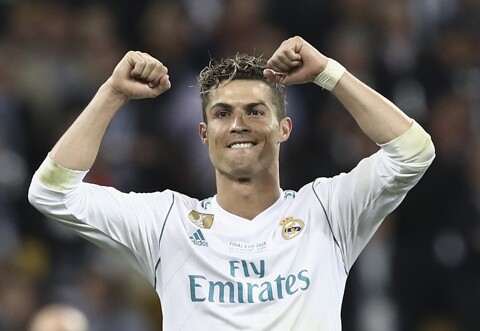 Ronaldo's diva-like attitude was frequently excused with statements such as "well, you know what he's like" as Madrid made a Faustian pact that permitted individualistic behaviour in exchange for outstanding performances.
The fact the players accepted his ways and whims does not mean they liked his antics, nor that they liked him. Ronaldo was far from the most popular man in the Madrid changing room, although he did enjoy a close friendship with Marcelo. With everyone else, he endured a mostly business-like relationship.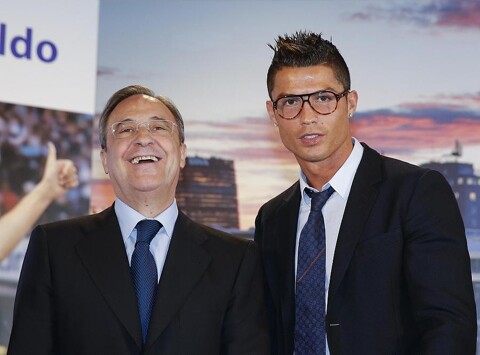 When Ronaldo's time at Madrid came to an end – following Florentino Perez's refusal to hand him a new, lucrative contract – the Ballon d'Or winner was obliged by the club to sign a letter stating that it was he who had indeed asked to leave for Juventus. This was the main reason why Ronaldo did not want a public farewell because it would have meant he would have had to share a stage with Perez.
And so what of the future for this Real team?
Following his departure, Real Madrid failed to sign any new Galacticos – though not through a lack of trying. First they attempted to lure Kylian Mbappe to the Santiago Bernabeu in order to prepare for Ronaldo's exit, and then they looked to entice Neymar. On both occasions, PSG snubbed them at the earliest opportunity.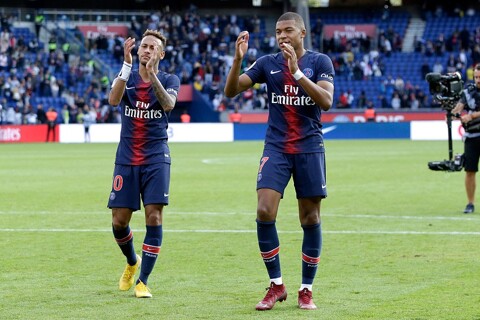 Unable to recruit a Galactico, the only other option they had was either spending money on players who were willing to join, such as Bayern Munich's Robert Lewandowski, or keeping their powder dry and strengthening the team in other key positions.
Many key figures inside the club were in agreement that there was little point in spending big on players who were no better than those already in the squad.
This has been Madrid's transfer policy in recent years, with the last Galactico to be signed being James Rodriguez in 2014. Real may be a huge club but they also have to be wary of their debt, estimated to be as high as €600 million (£539m/$697m).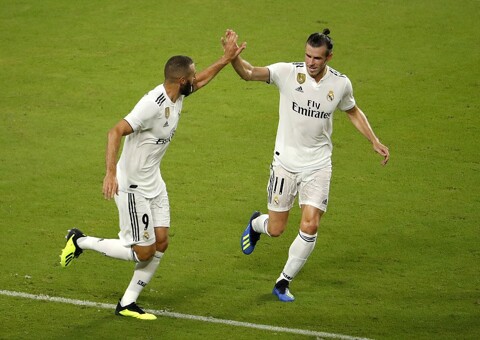 Ronaldo's departure thus opened the door for Karim Benzema and Gareth Bale to come to the fore, as well as for Marco Asensio to accelerate his development. And, despite all the doom and gloom predicted by many experts, things have gone swimmingly for the Blancos and their attackers thus far.
Everyone certainly seems to be rising to the occasion and this is a Real Madrid playing more as a team, with extra emphasis on possession football and a greater application on collective pressure.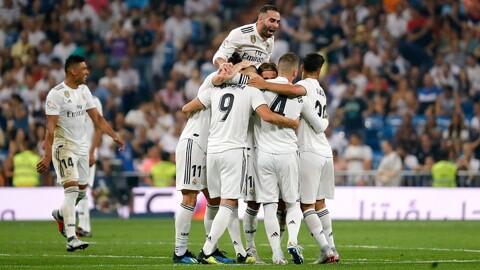 Last season, Madrid endured a miserable start to the campaign, taking just seven points from their first five games. This term, they have a 100 per cent record in La Liga after three matches and a plus-eight goal difference.
Bale's form has been peaking since the end of last season and he now has 10 goals in his last 10 games, while Asensio has earned three penalties since the start of the campaign.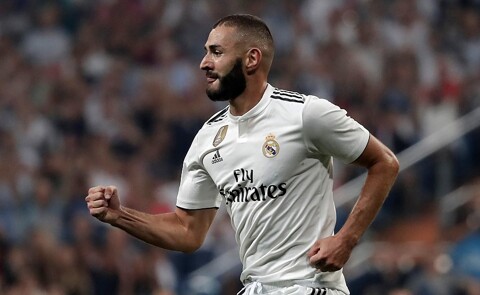 Benzema, meanwhile, scored a Ronaldo-type goal from outside the box at the weekend – a collector's item if ever there was one – and his movement all around the pitch has been fantastic. He scored only five league goals last season, this term he already has four. The Frenchman is also benefitting from the greater possession that Madrid are enjoying, not least because he loves being part of the creative process.
In the final third, Madrid have so many options with Dani Carvajal and Marcelo down the sides, and Asensio making runs in behind. The 22-year-old has the potential to become one of the best players in the world this season and could hit 20 goals. Mixing all these weapons and possession with a high pressing game and diagonal passes from Sergio Ramos to the wings and Madrid are looking like a very complete team offensively.
And, at the other end, Madrid now have strength in depth between the sticks with the best goalkeeper at the World Cup, Thibaut Courtois, joining UEFA Goalkeeper of the Year Keylor Navas.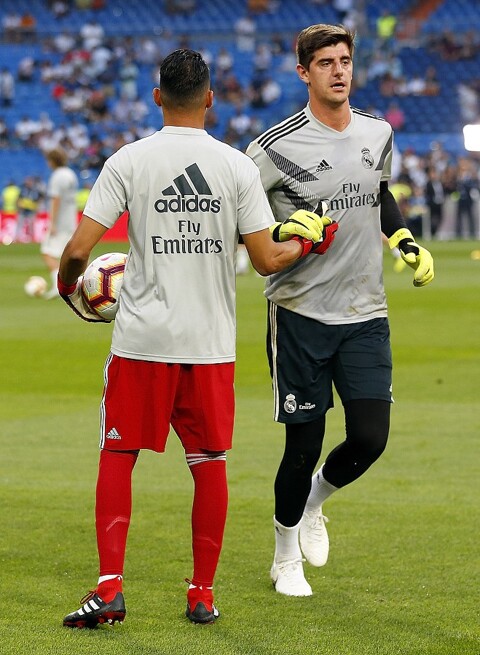 Speaking of Europe, we return to Ronaldo who this week was not selected as Europe's best player by UEFA – the honour going instead to his former Madrid team-mate Luka Modric.
I was there for the event staying at the same hotel as Ronaldo and watched on as, half an hour before the event began, his entourage proceeded to get themselves into a lather as CR7 chose not to attend the gala having learned he'd been snubbed.
This was a shame because waiting for him was his former president Florentino Perez who hoped that everyone – especially the media – would be there to see him give Ronaldo a hug.
His non-appearance coupled with his recent statement – effectively a message to his former employers – about how much he felt at home at Juventus because it was like a family was typical Ronaldo; outspoken. Some would say it was unnecessarily tactless.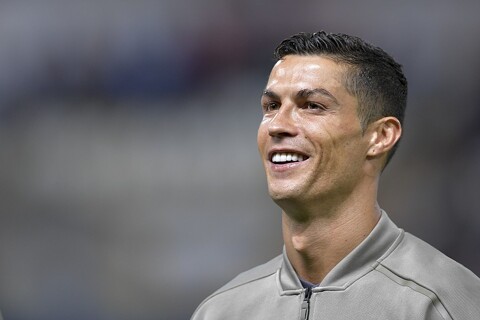 "It's the biggest club in Italy, one of the best in the world, so it was an easy decision," he told JuventusTV .
"So far, I feel the people at the club are different, they are nice and like a family. The supporters are the same."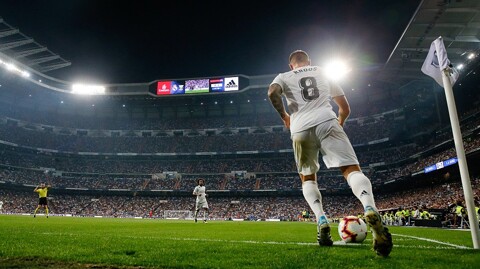 But, as Sergio Ramos stated in a swift reply, Madrid no longer have to cover up and overlook Ronaldo's emotional and egotistical behaviour. The European champions have turned over a new leaf and so far things are going well without their all-time record scorer.
Professional freelancer and webmaster.
From Toktok9ja Media
The views expressed in this article are the writer's opinion, they do not reflect the views of the Publisher of TOKTOK9JA MEDIA. Please report any fake news, misinformation, or defamatory statements to toktok9ja@gmail.com