Meet The 7 Richest Yoruba Men Before Independence
Meet The 7 Richest Yoruba Men Before Independence.
Before Nigeria' s independence, the first native Yoruba millionaires made their money by competing with the white men for flourishing trade of exporting palm kernels and cocoa and importing manufactured goods, foods and tobacco. Some of them also caught the entrepreneurial bug and grew companies from scratch to gold.
Here are the list of the seven wealthiest Yoruba men before Independence
Chief Candido Joao Da Rocha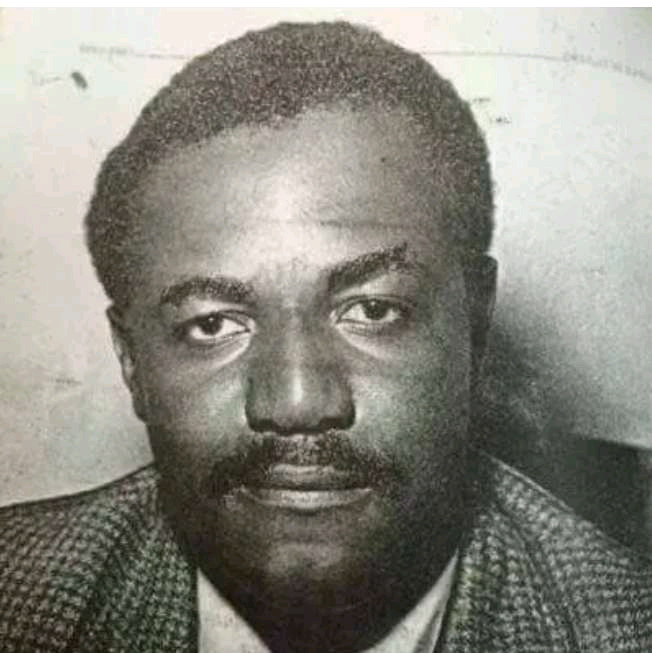 Chief Candido Joao Da Rocha is a native of Ilesha who was born in Brazil after his father was captured on his way to school as slave.
Da Rocha returned to Nigeria in I879 with his family and from then started a life journey which saw him became landowner and creditor who owned Water House on Kakawa Street, Lagos Island, Lagos.
The businessman who later became Nigeria' s first millionaire built the first and only house in Lagos to have a borehole at that period. His house was also the first house with a fountain in town. Da Rocha was so rich that he frequently send his dirty cloth to laundry men in United Kingdom.
Da Rocha later venture into real estate and the hospitality business, opening the Restaurant Da Rocha, Bonanza Hotel, and Sierra Leone Deep Sea Fishing Industries Ltd. He also went into a partnership with two other businessmen, J. H. Doherty and Sedu Williams, to establish the Lagos Native Bank. Da Rocha died in 1959.
Timothy Adeola Odutola
Timothy Adeola Odutola OBE, CFR, CON, was born in 1902 and was a prominent businessman from Ijebu- Ode, Ogun State.
Prior to his breakthrough, he worked as a clerk in various departments of the Lagos Colony and in the Ijebu Native Administration between 1921 and 1932.
By 1932, he started trading in damasks and fish in various cities and afterwards ventured into trading in cocoa and palm oil.
Odutola who later became the first president of the Manufacturers Association of Nigeria and the president of the Nigerian Stock Exchange was reported to have established a multimillion- dollar business, including three factories, a retail franchise, a cattle ranch and a sawmill before 1960.
His conglomerate spans the transport and food industry. He also dealt in gold mining and by 1967, he started the production of tyres and tubes.
Odutola died in April 13, 1995
Sir Mobolaji Bank- Anthony
He was a Nigerian businessman and philanthropist who later became a council President of the Lagos Stock Exchange and a minority investor in Aero- Contractors.
In 1931, he travelled to Germany and England to study how to make palm oil. Following that, he established M. de Bank Brothers, to trade in palm oil and patent medicine.
Afterwards, he began importing watches, clocks and pens, becoming the third largest seller of fountain pens in Nigeria. He also owned a tanker fleet and a charter airline.
Bank Anthony was one of the first set of Nigerians to become chairman of an European company. He was the chairman of the Italian Construction firm, Borini Prono and Company. He was also a director of Mobil Oil and Friesland Foods back then.
He died on 26th, May 1991.
Henry Oloyede Fajemirokun, CON
Fajemirokun was a trade unionist who became one of the foremost indigenous private sector business concerns in his time. After serving during World War II, he started working with the Post and Telegraph Department. He later rose to become President of the Post and Telegraph' s Clerical and Workers Allied Union.
In 1995, he started private business and entered the agricultural export sector, exporting cattle bones first then hides and skin, cocoa, rubber, coffee and Shea nuts and imported primarily cement. By 1960 he had become one of the largest importers of cement from Egypt and Poland.
Afterwards, Fajemirokun' s company became the first indigenous company to own an interest in a shipping line. He established Henry Stephens Shipping Company and the Nigeria Shipping Company. Similarly, the company was the first indigenous private oil company to get an offshore exploration license in the country' s first ever offshore licensing round of oil prospecting licenses (OPL)
He also led the negotiations to establish the first private merchant bank in the country Nigerian- American Merchant Bank Limited. He was also a co- founder of the ECOWAS Bank. However, the two banks were set up after his sudden death on February 15, 1978
Shafi Edu
Shafi Edu was born in 1911. The successful businessman had shares in large corporations like Bata, Alumaco, BP ( formerly British Petroleum ), Lever Brothers and Nigerian Breweries.
At 54, he had built a fleet of eight oil tankers and was on the boards of Glaxo Nigeria and the Federal Industrial Loans.
In 1965, he co- founded the first indigenous insurance company in the country and was named by TIME magazine as one of Nigeria' s richest men. S. L Edu died on Monday January 9, 2002 at the age of 91
Ade Tuyo
Ade Tuyo was Born in 1902 and later trained as a teacher. He later left the profession to work for 24 years in the Nigerian Railway Corporation, the British Bank of West Africa and the Ministry of Commerce.
Before his retirement, his wife an Ijebu woman who was born into a trading family in Onitsha had started a bakery. After his retirement, he took over the catering business and by 1969, his bakery service was the largest in the country.
The Ijebu born millionaire was described as Nigeria ' s most prominent baker in the mid- 1960 s and by 1965, he had four outlets and was making 115 products.
Talabi Braithwaite
Talabi was regarded as one of Nigeria' s youngest businessmen of his time. He left a British insurance company to found a firm that would write life insurance on Nigerians which the British underwriters avoided. Talabi was so successful that his African Alliance Insurance Co. Ltd occupied a six- storey office and had 300 agents.
Braithwaite was the first African to pass the examination to become an associate of the Chartered Insurance Institute, London and in 1951, he served as the first indigenous president of the Insurance Institute of Nigeria
Later in 1963, he became the first president of the Nigerian Corporation of Insurance Brokers for 16 years.
DO YOU HAVE ANY NEWS YOU WANT TO REPORT? CLICK HERE TO REGISTER AND SUBMIT YOUR NEWS FOR PUBLICATION ON TOKTOK9JA
WATCH MORE NEWS ON OUR YOUTUBE CHANNEL CLICK HERE TO SUBSCRIBE
Professional freelancer and webmaster.
From Toktok9ja Media
The views expressed in this article are the writer's opinion, they do not reflect the views of the Publisher of TOKTOK9JA MEDIA. Please report any fake news, misinformation, or defamatory statements to toktok9ja@gmail.com