The Real Face of Rey Mysterio Behind the Masks as he Turns 49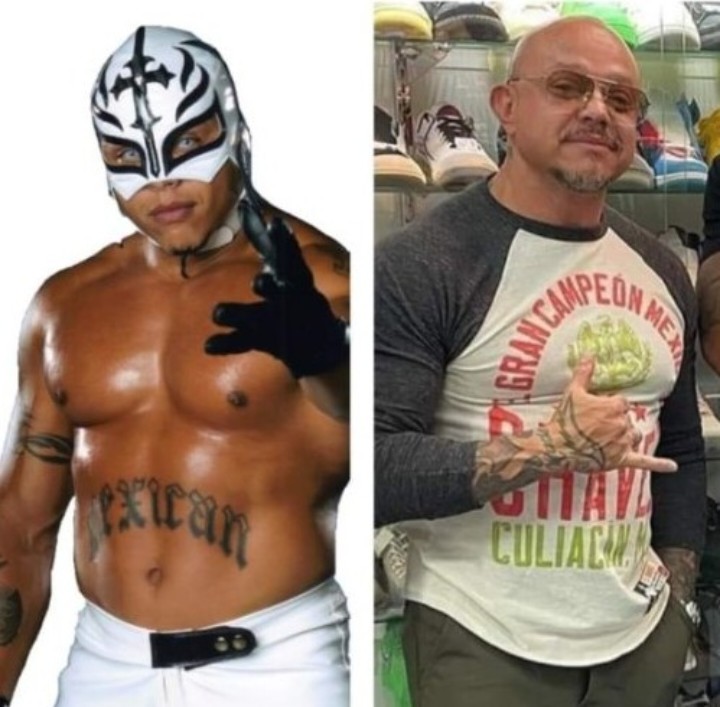 The Real Face of Rey Mysterio Behind the Masks as he Turns 49
Rey Mysterio Jr., born Óscar Gutiérrez Rubio, is one of the most iconic and recognizable wrestlers of all time. He has been in the business for over three decades, and has won numerous championships, including the WWE Championship, the World Heavyweight Championship, and the Royal Rumble. Despite his success, Mysterio has always maintained a mysterious aura, thanks in part to his signature mask.
Mysterio was born in Chula Vista, California, on December 11, 1974. He began his professional wrestling career in 1989 at the age of 14. He wrestled in Mexico for several years before joining WWE in 2002.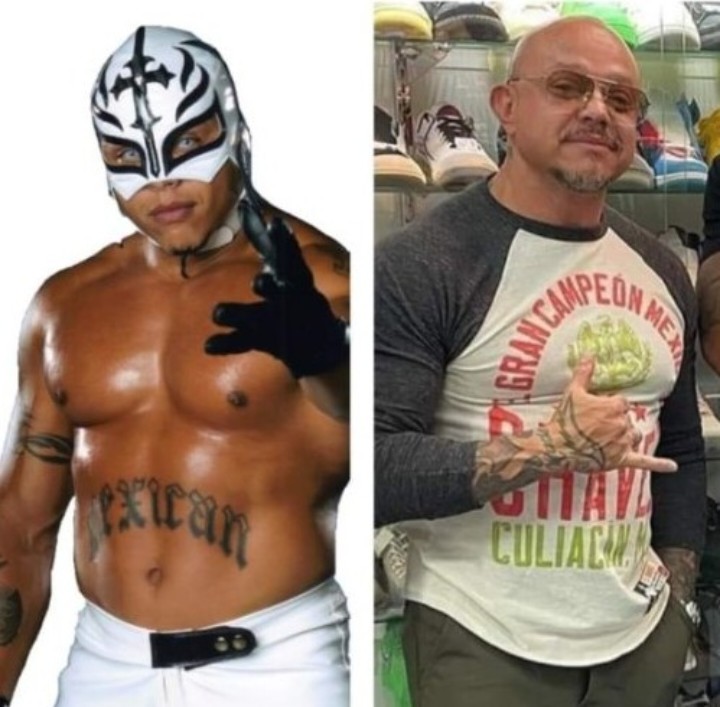 Mysterio quickly became one of the most popular wrestlers on the WWE roster. His high-flying style and exciting matches made him a fan favorite. He also became known for his ability to perform despite his small stature. Mysterio has won numerous championships in WWE, and has been involved in some of the company's biggest storylines.
While Mysterio is a household name in the world of wrestling, many people do not know the real face behind the mask. He is a very private person, and rarely gives interviews. However, in recent years, Mysterio has begun to open up more about his life outside of wrestling.
READ: Meet The Woman Who Rejected Pope Francis That Made Him Become A Priest
One of the biggest storylines in Mysterio's life in recent years has been his relationship with his son, Dominik. Dominik is a wrestler himself, and has been competing in WWE since 2020. However, the father-son relationship has been strained in recent months. In a storyline on WWE television, Dominik turned on his father and joined the Judgment Day faction.
In a recent interview, Mysterio said that he contemplated having a DNA test to see if he is truly the father of Dominik. However, he ultimately decided against it, saying that he loves Dominik and believes that he is his son, regardless of what the test says.
It is important to note that some of the storylines on WWE television are scripted. This means that the wrestlers are following a script that has been written by WWE writers. It is possible that the storyline between Mysterio and Dominik is scripted, and that they are actually close in real life.
Despite his age, Mysterio remains one of the most athletic and agile wrestlers in the world. He is still performing at a high level, and is even competing against wrestlers who are much younger than him. Mysterio will turn 49 years old in December, but he shows no signs of slowing down.
Mysterio is a true legend of the wrestling business. He has overcome many obstacles in his career, and has inspired millions of fans around the world. He is a role model for wrestlers of all ages, and his legacy will continue to inspire future generations.
DO YOU HAVE ANYTHING YOU WANT TO TELL US ABOUT NIGERIA? CLICK HERE TO JOIN ESSENCE FORUM AND SHARE YOUR TOPICS WITH OVER 4000 MEMBERS.
WATCH MORE NEWS ON OUR YOUTUBE CHANNEL CLICK HERE TO SUBSCRIBE
Real Face of Rey Mysterio.
Professional freelancer and webmaster.
From Toktok9ja Media
The views expressed in this article are the writer's opinion, they do not reflect the views of the Publisher of TOKTOK9JA MEDIA. Please report any fake news, misinformation, or defamatory statements to toktok9ja@gmail.com