War of Attrition…Fayemi's APC in Ekiti Suspends Babafemi, But Presidential Aide Describes Action a Joke
War of Attrition…Fayemi's APC in Ekiti Suspends Babafemi, But Presidential Aide Describes Action a Joke.
The war of attrition between Ekiti State Governor, Kayode Fayemi, and Special Adviser in the Presidency on Political Matters, Ojudu Babafemi, has assumed a new dimension, threatening to tear apart the fabrics of the All Progressives Congress (APC) in the state.
Buhari, PDP Condole with Fayose on Loss of Elder Sister, Moji Ladeji
On Thursday, APC in Ekiti State, loyal to Fayemi, in a statement by its Publicity Secretary, Ade Ajayi, announced the indefinite suspension of Babafemi and 10 others for allegedly flouting instructions of the party's national leadership, directing members of the party not to institute any court action and to withdraw existing cases in court.
Babafemi was suspended alongside other members, including: Ayo Ajibade, Oyetunde Ojo, Femi Adeleye, Akin Akomolafe, Bunmi Ogunleye, Bamigboye Adegoroye, Wole Oluyede, Olusoga Owoeye, Dele Afolabi and Toyin Oluwasola.
The statement explained that the suspension followed the recommendation of a Disciplinary Committee inaugurated by APC Ekiti State Executive Council to investigate the alleged disobedience of certain party members on the orders of APC National Executive Committee (NEC).
APC in Ekiti added that the decision on Babafemi's suspension and others had been communicated to the Caretaker/Extra-Ordinary Planning Convention Committee.
But, Babafemi in a swift reaction, condemned the governor's attempt to abuse the party's constitution, saying only ward could suspend any APC member.
Backed by a counter-statement by the party leaders in his Ward 8 in Ado-Ekiti, Babafemi dismissed the so-called suspension, describing it as a joke.
Babafemi said: "You can't exercise the power you don't have. Only your ward can suspend you in APC. Our constitution is clear.
"It is all a joke. Fayemi has tried many times to suspend me through my Ward 8 in Ado Ekiti without luck. He has also tried to sack the Ward Exco and failed.
"I therefore call on all my friends , supporters and party members to be calm. The courts are there to resolve matters of this nature. No one should take law into his hand as two wrongs cannot make a right."
The battle for the soul of APC in Ekiti State has become topical matter between party members loyal to Fayemi and those loyal to Babafemi for some time now in the state.
Babafemi's supporters alleged that the governor has been battling to clip their wings, because they exhibited bravery by standing up against purported poor governance and government of exclusion being experienced in Ekiti under the leadership of Fayemi.
One of the ultimate causative factors over the raging war of attrition in Ekiti State is the political permutation over who controls what ahead of the 2022 governorship election in the state.
Please drop your thoughts in the comment box below and share this post with someone.
Follow us on Facebook, Instagram & Twitter to keep up to date with trending news as it happens.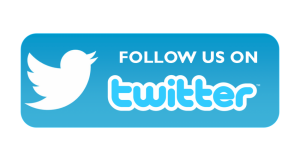 Professional freelancer and webmaster.
From Toktok9ja Media
The views expressed in this article are the writer's opinion, they do not reflect the views of the Publisher of TOKTOK9JA MEDIA. Please report any fake news, misinformation, or defamatory statements to toktok9ja@gmail.com