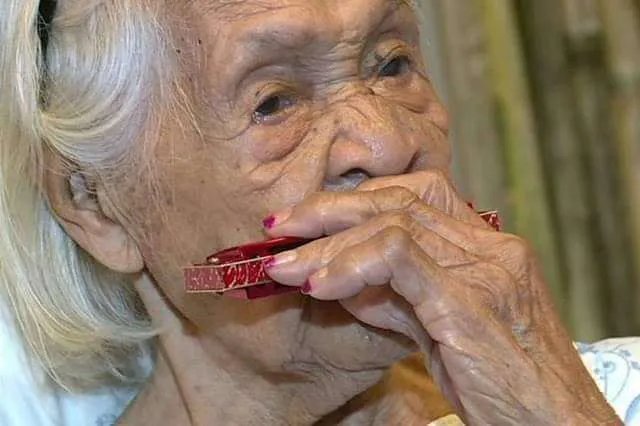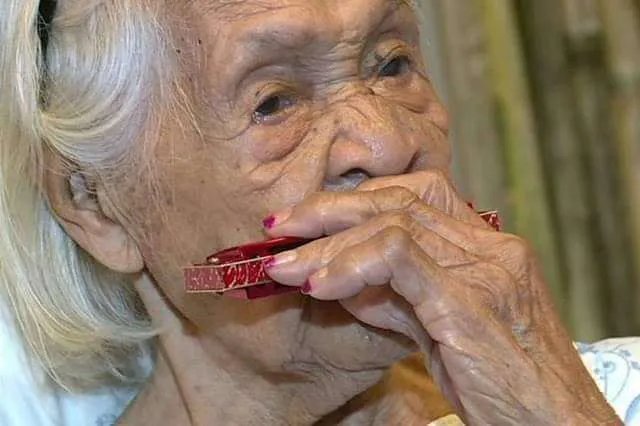 World's Oldest Woman Dies At 124.
Oldest Woman in The World' Dies Aged 124 Francisca Susano, who was believed to be perhaps the oldest person in the world died on Monday night, November 22, at her home in the Philippines.
Affectionately known as Lola Iska, the city government of Kabankalan in Negros Occidental confirmed that she died at 6:45 PM. Lola was born on September 11, 1897 – a year before the Spanish relinquished reign over the Philippines.
READ: How to Handle Snakes in Toilet Bowl and Other Household Disasters
This was the same year the ice cream scoop was invented. Officials say the supercentenarian was the world's last surviving person born in the 19th century.
Francisca's cause of death is yet to be determined. She will be tested for Covid, but it is not believed she had any symptoms of the illness. It is believed the secret to her long life includes a diet mainly consisting of vegetables and a little meat with no pork.
READ: 10 Years After His Death, Meet The Three Sons Osama Bin Laden Left Behind (Photos)
She also credits not drinking alcohol as playing a big role in her long life.
Ethiopian Unrest: UN Injects $40 Million to Save Life as Bloody War Continues to Destroy and Divide
UN announced recently that it had released a staggering 40 million dollars as an emergency injection aimed at alleviating the deteriorating humanitarian situation following the yearlong fighting that has consumed the north of the country
The announcement that was made by the UN Aid Chief, Martin Griffiths on Monday was construed as an effort to scale up humanitarian efforts in the conflict- ridden region and address what is undoubtedly a deteriorating humanitarian situation.
Read: Did You Know Serena Williams Sister Was Shot Dead? Here is How It Happened
The funding was also released, according to a news piece written by Al Jazeera news on the subject, as an early response to drought in the south. It indeed appears that the needs of the people in the nation are increasing and that the UN is ramping up efforts to address the growing humanitarian crises wherever in Ethiopia they will arise… CLICK HERE TO CONTINUE READING
DO YOU HAVE ANYTHING YOU WANT TO TELL US ABOUT NIGERIA? CLICK HERE TO JOIN ESSENCE FORUM AND SHARE YOUR TOPICS WITH OVER 4000 MEMBERS.
WATCH MORE NEWS ON OUR YOUTUBE CHANNEL CLICK HERE TO SUBSCRIBE
Professional freelancer and webmaster.
From Toktok9ja Media
The views expressed in this article are the writer's opinion, they do not reflect the views of the Publisher of TOKTOK9JA MEDIA. Please report any fake news, misinformation, or defamatory statements to toktok9ja@gmail.com