9 Signs That Proves You Will Be A Boring Spouse
9 Signs That Proves You Will Be A Boring Spouse.
1) YOU DON'T DANCE
No, I'm not saying you don't know how to dance, that's different. I'm saying you don't dance at all.
Music is going on, and you frown your face like soldier ant that drank cold water. You are of the opinion that only sinners dance, that alone reveals several things about you.
Studies reveal that people who love to dance irrespective of how good or bad they are in it are happier people, healthier, more interesting, and, make better lovers. Besides dancing is an exercise. How can you hate to dance?
2) YOU DON'T LAUGH EASILY
Again, frowning is not a sign of Holiness. All this religiosity, strange fire that can not even boil water. You'll be carrying face up and down like old ten naira note. Smile oh, Laugh, Be Happy.
Don't be among those who intentionally frown all the time, so they seem pious, serious, and mature.
It is a lie, if you like starch your face, my brother, if you're not mature, you are not mature. Even God used to laugh. Who are you again?
3) YOU DON'T JOKE.
I once counseled a lady, her Man hates jokes, he doesn't crack jokes, and if you do, he wouldn't laugh. It wasn't psychological, it was intentional
She couldn't even play/joke or have a funny jovial moment with him. I sha told her to run for her life.
Marriage is not Barracks, If your spouse cannot laugh and joke around you, wetin you gain?
You Won't Believe What These Two Cute Little Girls Were Caught Doing in the Market
When you always squeeze your face like you are going to audition for the lead role in the Angry Birds cartoon. If this is you, please begin to change, begin to allow the light shine, and illuminate your dark heart, and soon, you'll be amazed by the result.
Let down your guard, give in to the fun of the moment, let it take hold of you,let it fill your heart, let it guide your lips into a smile, and then laughter. You'll feel good, and your marriage will be better for it. Trust me.
4) YOU THINK PLAYING IS FOR KIDS.
Is lie oh, adults play too. In fact, adults play more, they just play with sense and discreetly. Single? Better be warming up to play hide and seek, pillow fight, snake in the monkey shadow (whatever game that one is) with your wife /Husband if you want an interesting home.
5) YOU ARE STINGY
You are stingy, what else do you want to hear again? What's interesting/funny about a stingy person?
6) YOU THINK PET NAMES ARE FOOLISH.
Me, that I've already kept Jane's pet name one side, leave me to be foolish oh. After all the bible says that "God has chosen the foolish things of this world to confound the wise?" But then, you won't know what you are missing out on.
7) YOU PREFER TO BE ALONE.
You enjoy solitude than you enjoy people's company, You hate going out, and prefer being on your own. Then why even get married?
8..) YOU DON'T LIKE TRYING NEW THINGS
It's over na. If you don't like trying new things, your Marriage is in for it, I mean, all the things to be learned that can be used to improve your marriage life, and you chose to be stuck in yesterday. New words, New places to go, New za oda room activities, and you are already satisfied. B O R I N G.
9). YOU DON'T OPEN UP
When you are highly secretive, You don't like engaging in conversations that exceed a minute.
You don't like to talk You rather say "fine" than say "I am Fine" All the time you keep pushing friends who want to know you away with "I don't want to talk about it" and your lack of interest in talking, Somehow you think that's how a Mature person should be.
How will your spouse enjoy the marriage?
How will the resultant marriage be interesting?
Or have you not read "COMMUNICATION IS THE LIVE WIRE OF ANY RELATIONSHIPS/MARRIAGE"
I have mentioned a few of them, you are welcome to add more.
Please drop your thoughts in the comment box below and share this post with someone.
Follow us on Facebook, Instagram & Twitter to keep up to date with trending news as it happens.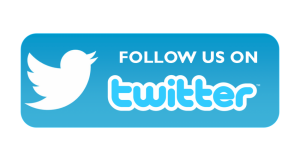 Professional freelancer and webmaster.
From Toktok9ja Media
The views expressed in this article are the writer's opinion, they do not reflect the views of the Publisher of TOKTOK9JA MEDIA. Please report any fake news, misinformation, or defamatory statements to toktok9ja@gmail.com