You Won't Believe What These Two Cute Little Girls Were Caught Doing in the Market.
There are various reasons why most mothers want to give birth to female children, and one of those reasons is to have someone who will help them out in the Kitchen. These two beautiful kids Chizaram and Somto are putting smiles on their mother's face as they have taken the responsibility of shopping for her.
READ: Prayer Doesn't Make You Successful, But This Can
I met these two wonderful kids at the market, the first thing that stroke me was their beauty and intelligence.
At first, I was like Wow", who are these lovely children and what are they doing here? I thought. My colleague brought out his phone and made a video of them.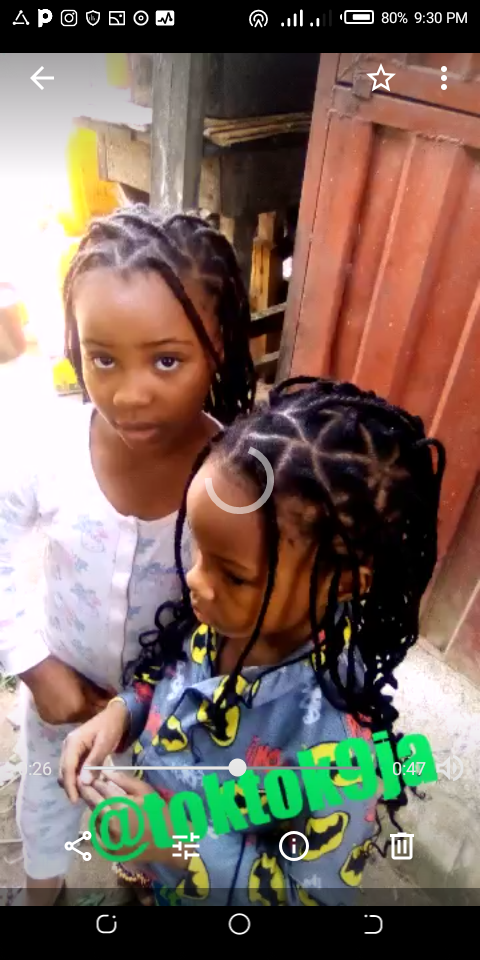 READ: The Bitter Truth Why Married Women Die Young and Poor
After a few interactions with the two kids, we got to find out that they were sisters and that they came to the market with their dad to do shopping for their mother who was at home.
This was rather strange; I mean at such a tender age, they were so intelligent to go shopping for their mother.
The two youngsters paid for what they came to buy and headed towards the car as we followed. Their dad was already laughing when he saw our media crew following his daughters. It wasn't the first time his lovely daughters have gotten much attention.
According to their dad, Mr. Anyanwu Okechukwu Kingsley, his children have a lot of admirers, virtually everywhere they go.
"My children are so lovely and academically sound. Whenever we go out they always draw people's attention. Many times people have walked up to me and say 'your girls are beautiful.' They have a lot of admirers."
"My kids like adventures which make them want to go out with me at every opportunity they get."
WATCH THE VIDEO OF THE KIDS WITH THEIR DAD
Mr. Kingsley hails from Ihitte/Uboma local government area of IMO State and is married to Anyanwu Ijeoma. They both reside in Abuja with their two lovely daughters, Chizaram and Somto.
In a chat with the two lovely girls, Chizaram who is 6 years old wants to be a lawyer when she grows up while her younger sister Somto, who is 4 years old, wants to be a doctor. They both attend Dynamic Academy located in Kubwa Abuja.
Please drop your thoughts in the comment box below and share this post with someone.
Follow us on Facebook, Instagram & Twitter to keep up to date with trending news as it happens.
Professional freelance, highly trained and always open to conversations. Ask admin any question on this post or any general matter that relates to this site. You are always in control!