Bonucci says having Ronaldo means "if we play Real Madrid we don't start 1-0 down"
1,182 total views, 2 views today
Juventus defender Leonardo Bonucci says having Cristiano Ronaldo means "if we play Real Madrid we don't start 1-0 down…"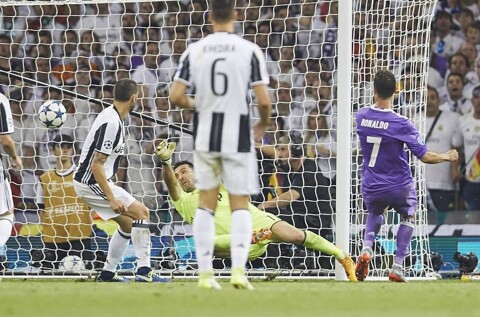 The defender has rejoined the Bianconeri after a year at Milan, and he was asked at his presentation if he is re-joining a stronger team.
"The important thing is for Juventus to win, with performances and victories everything is in order," Bonucci said.
"I was captain of Milan because the club wanted a new signing for the start of a project, and we know how that went…
"All that counts now is giving everything for Juventus, because this is my home.
"The objective is to get back to Madrid [the Champions League final is at the Wanda Metropolitano], to be competitive in every game and to play for the Champions League, the Scudetto and the Coppa Italia.
"When you wear the Juventus shirt the objectives are clear from the start.
"Are we stronger with Ronaldo? Going by previous years, with Ronaldo on our side at least if we play Real Madrid we don't start 1-0 down!"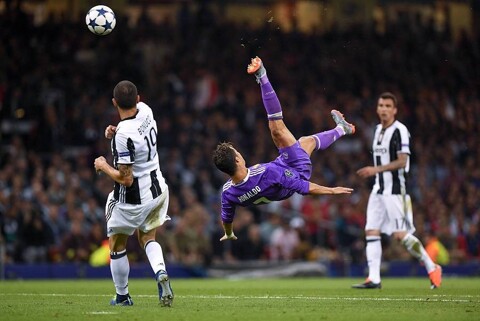 "Training with Ronaldo is a motivation for everyone, he doesn't slack on anything, he's always focused and and he allows us to raise the level for Juventus and the squad we have.
"I'm pleased to be back and enthusiastic about starting this new path with the goal of improving on the pitch, because I'll be training with the best players.
"The time I spent away gave me something on a human level, but it took something away from me in terms of victories."
Bonucci was then asked to reflect on his time at Milan, having joined to, in his own words, "shift the balance" in Serie A.
"I was lucky enough to come in contact with [Coach Gennaro] Gattuso who is a great person and raised Milan's level. I return after a year having learned a lot on a human level.
"I've been lucky enough to raise and strengthen the bond with my children, my family who stayed here in Turin.
"I feel like a better human being, ready to give the best to Juventus.
"As for the Milan project, I saw it up-close but we tried to isolate ourselves. I look forward: I am very willing and determined to start this season with Juventus."
The centre-back was then quizzed about when he knew the Chinese project wasn't what had been sold to him.
"It didn't come right away and there wasn't a precise moment. I'm a professional, I fought for the Milan shirt as best I could.
"After that you make some reflections, and being someone who wants to win and improve the best solution was Juventus.  Fortunately, my agent is a great agent and here we are.
"My social media hashtags? If it were up to me they'd be back tomorrow, I've been a Juventino since I was born. I hope to put them up very soon, because it means we're back to being a family."
The image of Bonucci sitting on a stool in the stands against Porto was seen as symbolic of his deteriorating relationship with Juve Coach Max Allegri before he left…
"Let's clear this up, I had a seat but I get very nervous during games. I was in the middle of a row of 10 people, I moved, then I sat down and the person whose seat it was came back.
"So I moved and sat on a stool, which I was on for about five minutes, but that stool was my downfall!"
Professional freelancer and webmaster.
From Toktok9ja Media
The views expressed in this article are the writer's opinion, they do not reflect the views of the Publisher of TOKTOK9JA MEDIA. Please report any fake news, misinformation, or defamatory statements to toktok9ja@gmail.com