First Day in the BBNaija House, Here's What Caused the First Argument Between Housemates
First Day in the BBNaija House, Here's What Caused the First Argument Between Housemates.
After the Big Show on Sunday night with BBNaija new housemates finally unveiled to the world, the housemates have all settled in to kickstart the journey.
READ: FairMoney is Recruiting Click Here to Apply
The contestants wasted no time in settling down and bonding with each other after a welcome speech from Biggie and a tour of the House.
The atmosphere in the House was one of excitement as they were all animated for most of the night and gave off nothing but good vibes.
First of all, introduction…
To break the ice after making their way into the House, the Housemates kicked off by introducing themselves, their goals, and also their 'spec' in romantic partners. They seemed pretty comfortable as they took turns to tell each other about themselves and what they plan to achieve after they leave the House. Things got a lot more interesting the moment they started describing the physical features they desired in prospective romantic partners. From dark to light-skinned and with a bit of sense, the Housemates made known what would make their romantic senses start tingling.
ALSO READ: Wickedness: 55yrs Old Man Caught Sexually Assaulting 12yrs Old Girl Inside Public Toilet
Friendship brewing
With good vibes comes great friendship and so far, it has been nothing but good vibes in the House. As expected, friendships have started brewing. Lucy and Dorathy seem to be getting along quite well as the two hit it off right from the dressing room. Although it's too early to make a call, Vee sitting on Praise's laps gave off Ship vibes, but even if it isn't, it seemed like the start of an interesting friendship or an alliance.
The bed squabble
Part of settling in Big Brother Naija's House is securing a bed space and as the Housemates settled in, a minor argument erupted over bed space. Prince got upset because someone else had taken his bed space, but frayed nerves were soon soothed and the good vibe was restored in the House.
Shall we play?
Concentration Concentration
With introductions over and a few Housemates opting to go to bed, the rest Housemates decided to keep the good vibes going with a game of Concentration. Neo immediately took charge as the game master; a role he seemed most suited for.
Stay glued to Toktok9ja as we bring you more updates later.
Please drop your thoughts in the comment box below and share this post with someone.
Follow us on Facebook, Instagram & Twitter to keep up to date with trending news as it happens.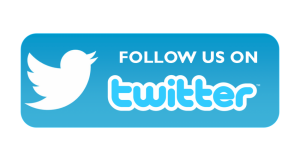 Professional freelancer and webmaster.
From Toktok9ja Media
The views expressed in this article are the writer's opinion, they do not reflect the views of the Publisher of TOKTOK9JA MEDIA. Please report any fake news, misinformation, or defamatory statements to toktok9ja@gmail.com