"He Beats Me and Collects My Money" – Nigerian Woman Narrates A Life Touching Story
"He Beats Me and Collected My Money" – Nigerian Woman Narrates A Life Touching Story.
I'm a 25-year-old lady. I finished my NYSC last year and immediately got a banking job. Men started coming to me for marriage and I had to choose one of them which was my EX. I thought to myself since we have dated before, not like we broke up but he traveled for greener pastures and we lost contact.
I Stopped Sleeping with My Wife Because She's Dirty and Rude, Now I Want Her Back, Please Help
This guy pleaded severally with me to marry him and finally I agreed.
We fixed introduction, and immediately, I lost my job and everything was put on hold. This same guy kept assuring me that he loves men too much and that everything will be fine.
Eventually, we fixed the wedding date for April this year and due to the lockdown, we couldn't travel for the wedding but my dowry was paid in absentia of both of us, our both parents did the marriage rights.
11 Signs That Proves She Doesn't Feel You Bro
All of a sudden, his real attitude surfaced. He beat me up severally. I suffered serious domestic violence and in each, he warned me not to tell anyone and even seized my phone. At a point, I went to his sibling's place to complain, they cautioned him, but the beating didn't stop.
I equally ran to my parents with marks all over my body; somehow, they begged me and I forgave him.
During our wedding preparation, he told me that there was a contract he wants to do, he asked me to lend him money and I gave him 150k. Plus another 200k that I contributed to the contract.
When the contact was over, I asked for my money and he said that I'm now his property. He refused to pay me the money and instead, he kept tormenting me.
Finally, he drove me out of the House saying he is not interested in that marriage anymore. As it is now, am back at my parent's house without money or whatsoever.
He turned me into a liability. look at me! Am I not beautiful? I graduated from the University with 2:1 grade.
This man has humiliated me. Everyone who knows him has called him to come and make peace, but he kept saying he is not interested anymore.
How can this guy disgrace me Like this? Our wedding date had already been fixed, our wedding card is out, he had even paid my bride-price. How can I swallow this pill? I'm now a source of mockery in my father's house and around the neighborhood.
Right now, I have fallen into depression. I don't have any job, I'm stuck.
What do I do?
Please I really need to pick up my dying self and move ahead with life. But the truth is that I don't have a job.
As it is now, I'm not interested in any man or relationship. I just want to get a job no matter how little so I can support myself and help my parents.
Please help me.
Advice this woman please.
Called up from a Whatapp group.
Please drop your thoughts in the comment box below and share this post with someone.
Follow us on Facebook, Instagram & Twitter to keep up to date with trending news as it happens.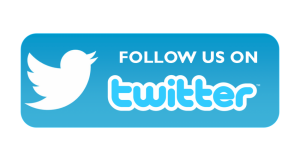 Professional freelancer and webmaster.
From Toktok9ja Media
The views expressed in this article are the writer's opinion, they do not reflect the views of the Publisher of TOKTOK9JA MEDIA. Please report any fake news, misinformation, or defamatory statements to toktok9ja@gmail.com