June 12: See How "Buhari Must Go" Protest Is Trending All Over The World
2 min read
June 12: See How "Buhari Must Go" Protest Is Trending All Over The World.
Like we all know, this is definitely not a small protest, the whole world has heard about it and is also showing their support in different possible ways.
The social media space on the microblogging platform, Twitter has been engulfed by Nigerians demanding true democracy and the immediate resignation of President Muahmmadu Buhari.
READ: June 12 Protest: Police Arrest Journalist, Lawyer & Scatter Protesters In Cross River State
It has been reported that hashtags BuhariMustGo; June12Protest; DemocracyDay; EnoughIsEnough; KeepItOn were trending on Twitter. In the United States of America, June12Protest, BuhariMustGo, Biafra, Tinubu, Keep it On– were topping the trending chart on the foreign cyberspace with about 66, 000 and 18, 000 tweets.
However, in the United Kingdom, June12Protest; EnoughIsEnough; etc topped the topics of discussion. In Afghanistan alone, the hashtag June12protest has over 1. 87 million tweets as of the time of filing this report, followed by KeepItOn with over 844, 000 tweets and hashtag Nigeria with 435, 000 tweets.It
In was reported that in Argentina, BuhariMustGo topped the trends and in other countries checked by toktok9ja. Recall these hashtags have been trending for the past 48 hours in the world exposing Nigeria's challenges to the world.
There was a protest in Osun, Oyo, Lagos, Abuja, and Ondo, as reported. Police have fired teargas and gunshot in Lagos to disband the protesters.
READ: See The Faces Of The Black Axe Members Who Killed A Guy And His Girlfriend In School
Also in Abuja, some of the protesters stormed the Gudu Junction in the FCT, but were repelled by security operatives.
Irrespective of the ban on Twitter, so many Nigerians have used the channel to share their thoughts via VPN.
HERE ARE SOME SCREENSHOTS:
READ: See the White Helicopter Nnamdi Kanu Alleged Was Supplying Arms to Fulani Herdsmen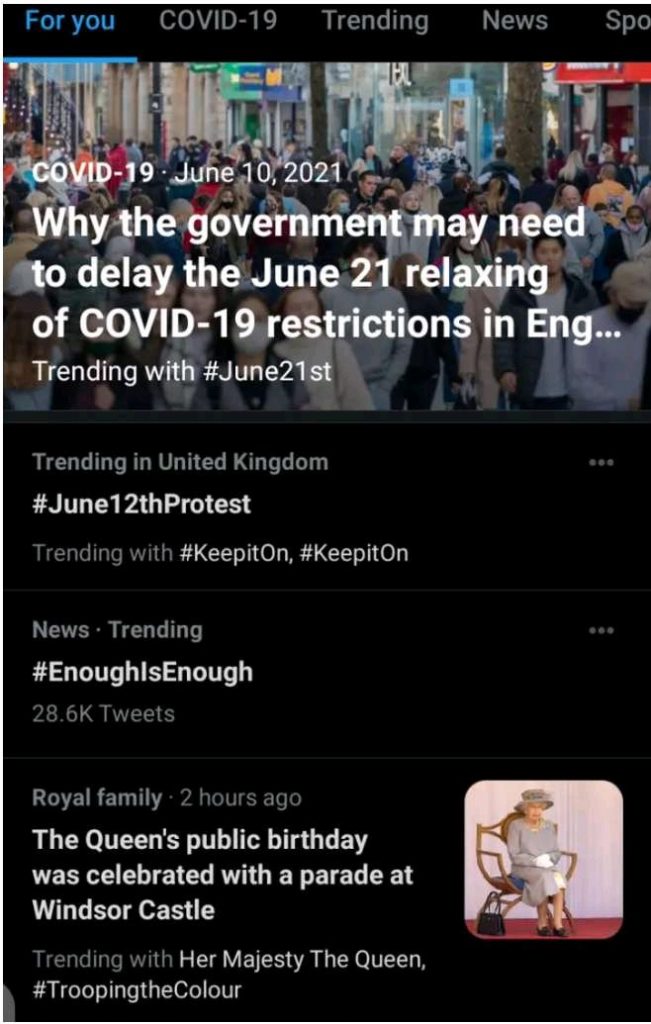 DO YOU HAVE ANY NEWS YOU WANT TO REPORT? CLICK HERE TO REGISTER AND SUBMIT YOUR NEWS FOR PUBLICATION ON TOKTOK9JA
WATCH MORE NEWS ON OUR YOUTUBE CHANNEL CLICK HERE TO SUBSCRIBE
Professional freelancer and webmaster.
From Toktok9ja Media
The views expressed in this article are the writer's opinion, they do not reflect the views of the Publisher of TOKTOK9JA MEDIA. Please report any fake news, misinformation, or defamatory statements to toktok9ja@gmail.com