Let's Talk: I Blocked Him After Receiving His 50k, See The Screenshot of the Alert – Nairalander
4 min read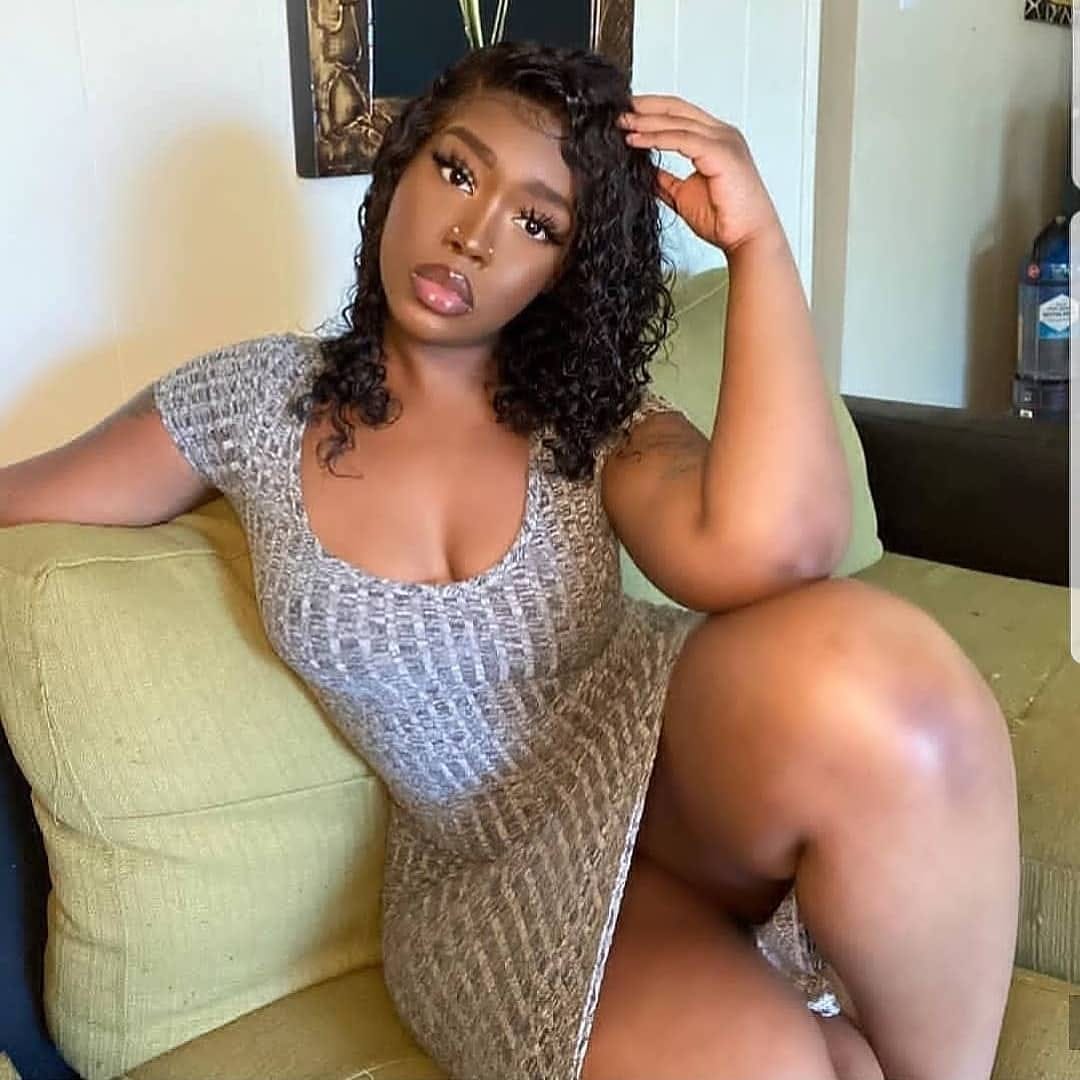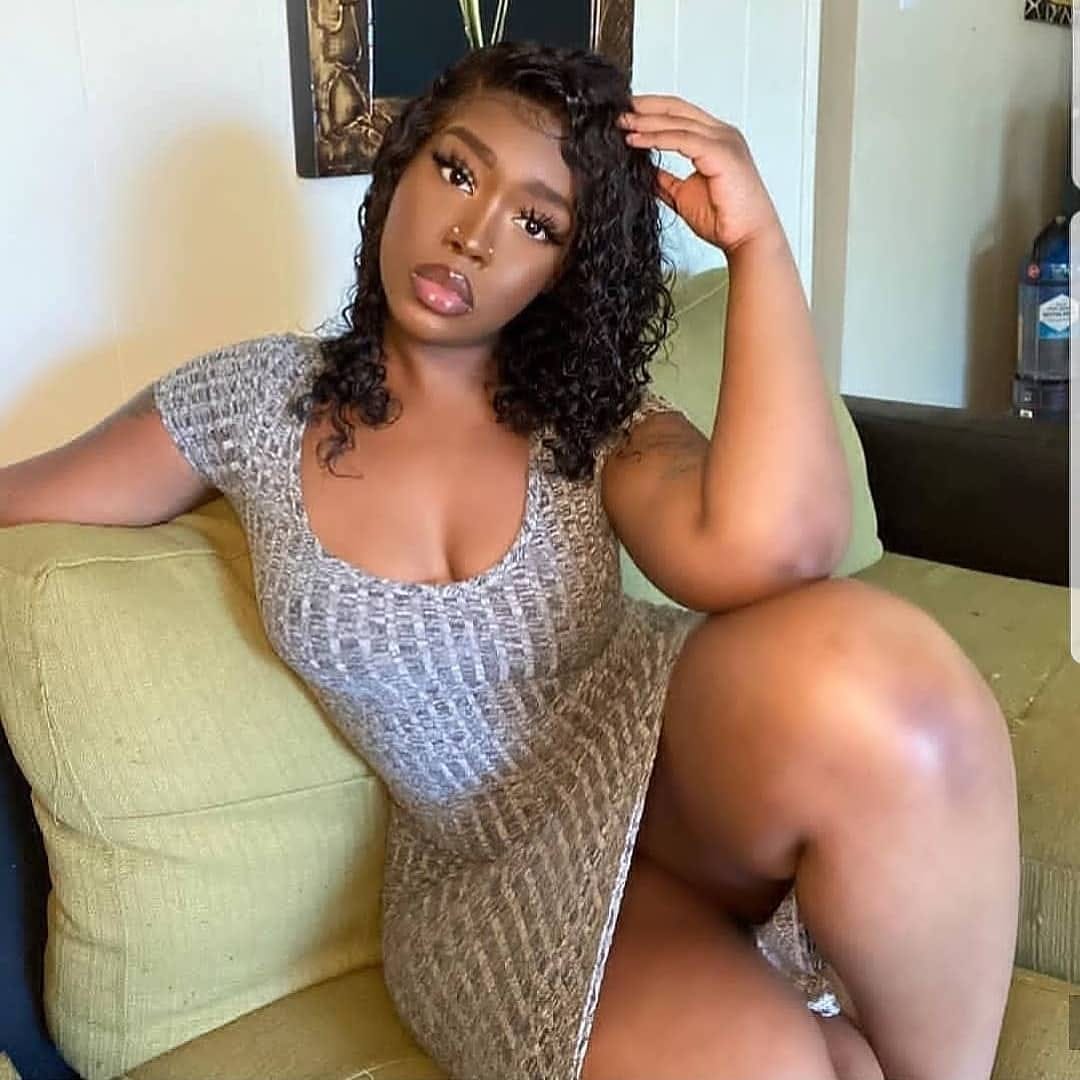 Let's Talk: I Blocked Him After Receiving His 50k, See The Screenshot of the Alert – Nairalander.
Men who are suppose to act like men are now acting like boys and this very guy has meet his waterloo.
A female Nairalander has boasted of how she trashed a guy who was always picking on girls in Nairaland after disposing him of his hard-earned money.
READ: My Girlfriend Is Turning Into A Tree But I Will Never Leave Her- Man Shows True Love To A Dying Lady
According to her, the guy was among the "REDPILL gang" on Nairaland that always talk sh!t about girls and showing up money and all that.
In her words:
"I'm not sure if other Ladies feel the same but I detest a man who thinks showing off money is the only way to get a woman's attention..
This particular man is a Nairalander who specializes is creating contentious posts about women , hes always in the habit of painting women bad , I actually thought he was one of the Team Redpilllars but his Private messages to me proved otherwise.
READ: Let's Talk – My Brother And His Wife Had S8x In My Room, Why Won't She Wash The Sheets?
He is the definition of pathetic to say the least and I hope he sees this and get the message that I'm not interested in his friendship , but since he acts like he got enough cash to throw around I'll be keeping the 50k..
I tried reaching back to give him his money due to some comments I got here but he's acting like a jellyfish"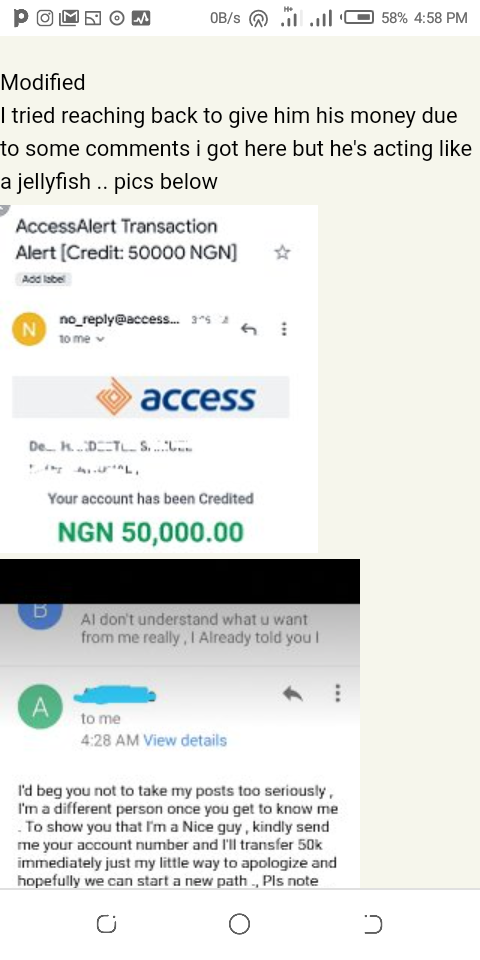 Here are the excerpts from the conversation between the guy and the girl.
READ: Let's Talk – This Is What You Should Do Whenever She Refuses To Have S8x! – (Strictly Redpill)
"I'd beg you not to take my post too seriouly, i'm a different person once you get to know me. To show you that I'm a nice guy, kindly send me your acount number and I'll transfer 50K immediately just my little way to appologize and hopefully we can start a new part. Please not that I'm not sending you the money because I want your number. Im Sending it because i want to. You deserve much more but let's stary with this first."
The above conversation was when he was trying to whoo the girl by sending her the N50,0000.
READ: Let's Talk – These 10 Nollywood Actresses Make Me H0rñy Whenever I Watch Them In Movies
Read the conversation after the girl collected the N50,000 and trashed him below:
I'm sure you think you're smart but guess what you are actually dumb. Then later you grow up and compain when you don't meet helpers. Have you laugh and screenshot to the world for i care but I want you to note today's date in your diary. Cos it is the day helpers cease to come your way. I don't need the money. Give it to beggers or throw it away if you don't need it. I had pure intentions towards you, but you just lost it…
From the look of things, the guy seemed very upset about the whole thing, I'm pretty sure he tried to get her number and more details but the girl refused. It always good to be mindful of the things we say on social media. Who knows he might have genuine interest in the girl but his silly talks spoilt his chances.
Let's rub minds, what do you guys think? She even offered to refund the money but he's behaving chicky.
Do you think she went too far?
Drop your opinions via the comment section and don't forget to subscribe to our blog via the red bell icon at the bottom of this post and follow us on all social media to get trending gossip at your fingertip.
DO YOU HAVE ANY NEWS YOU WANT TO REPORT? CLICK HERE TO REGISTER AND SUBMIT YOUR NEWS FOR PUBLICATION ON TOKTOK9JA
WATCH MORE NEWS ON OUR YOUTUBE CHANNEL CLICK HERE TO SUBSCRIBE
Professional freelancer and webmaster.
From Toktok9ja Media
The views expressed in this article are the writer's opinion, they do not reflect the views of the Publisher of TOKTOK9JA MEDIA. Please report any fake news, misinformation, or defamatory statements to toktok9ja@gmail.com