Pregnant Lady Who Asked For A Pumping Machine To Suck Water Out of Her Room Gets A New Apartment
2 min read
Pregnant Lady Who Asked For A Pumping Machine To Suck Water Out of Her Room Gets A New Apartment.
Some days back, a content creator identified by his social media handles as Osita Popcorn went out in search of one or two persons in need of help. While on the adventure, the content creator met a pregnant woman living in an apartment ridden with water.
READ: White Police Officer Who Murdered George Floyd Sentenced to More Than 20 Years in Prison
The water was already flowing into many of the apartments, so he asked one of the occupants what he can do to help them. The occupant then said they would not mind if he could help them get a pumping machine to get rid of the water.
READ: VIDEO: Beautiful Lady Who Has 10 Hours Left to Live Shares Her Last Dance Steps
The pregnant lady said the water had already started flowing into their rooms and it is very unhygienic for the occupants. She sought help in getting a pumping machine to suck the water out of their rooms.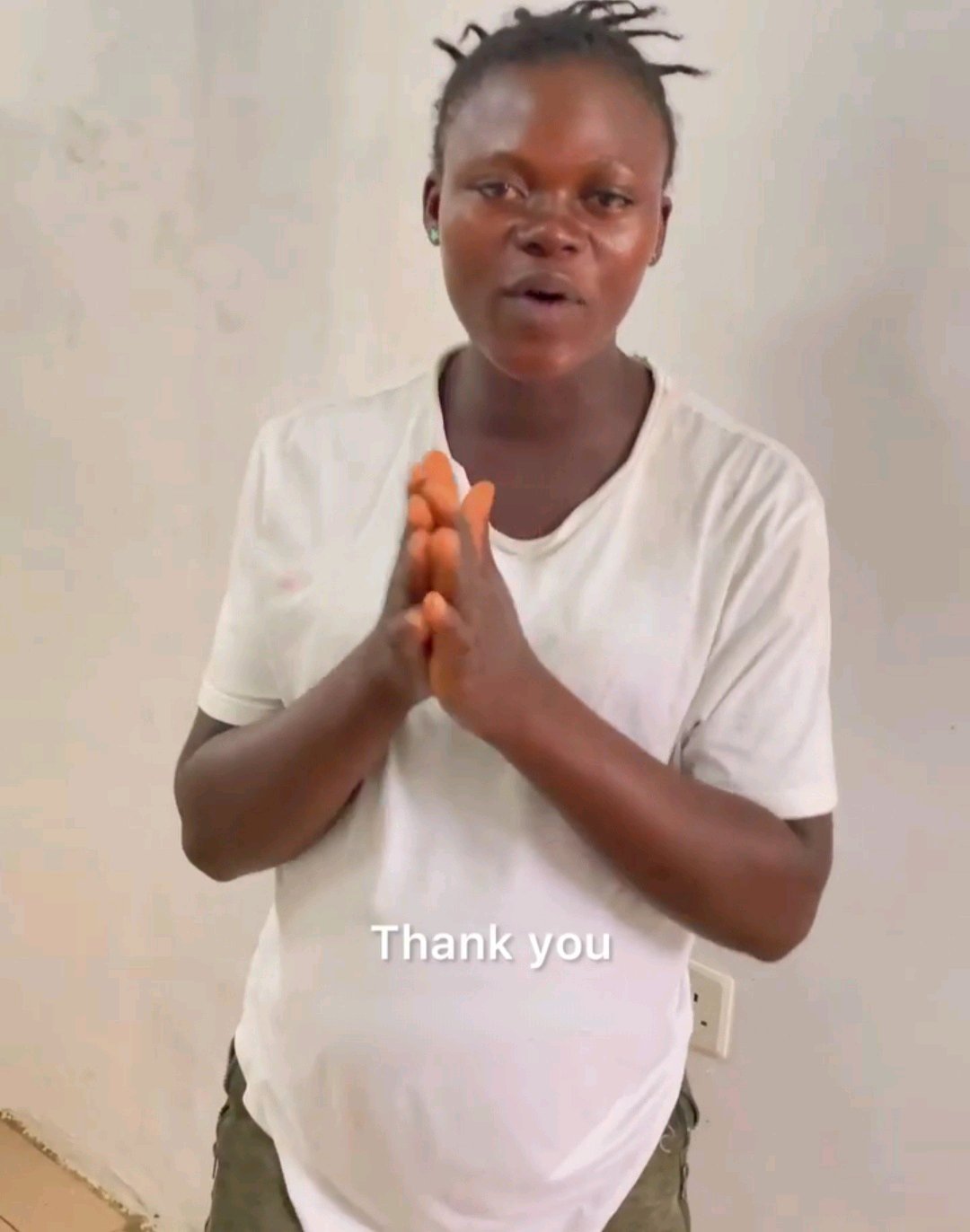 Five days after the pregnant lady requested a pumping to get rid of the water, the content creator returned to her with good news today.
He did not just return with a pumping machine, he went with a delightful surprise for the pregnant occupant as he told her that after he shared her story, many people who were touched donated money to help her move to a better apartment.
READ: VIDEO: "Is The Money More Important Than My Life" Kidnapped Goodluck Jonathan's Cousin – Mike Ogiasa Cries Inside Fl00ded Gr@ve
Photos from the new apartment rented for her
The content creator also helped the other occupants in the flat to pump out the water that was stuck in their apartments with the machine he bought.
Pregnant Lady Who Asked For A Pumping Machine To Suck Water Out of Her Room Gets A New Apartment.
DO YOU HAVE ANYTHING YOU WANT TO TELL US ABOUT NIGERIA? CLICK HERE TO JOIN ESSENCE FORUM AND SHARE YOUR TOPICS WITH OVER 4000 MEMBERS.
WATCH MORE NEWS ON OUR YOUTUBE CHANNEL CLICK HERE TO SUBSCRIBE
Professional freelancer and webmaster.
From Toktok9ja Media
The views expressed in this article are the writer's opinion, they do not reflect the views of the Publisher of TOKTOK9JA MEDIA. Please report any fake news, misinformation, or defamatory statements to toktok9ja@gmail.com