Rock Music Festival 2023 Will Be A Celebration of Unity, Talent, and Social Impact – Amb Phil
The atmosphere at Governors Lounge, Bolingo Xperia in Central Business District (CBD), Abuja, was electrifying as journalists, media personalities, and stakeholders gathered for the highly anticipated media unveiling of Rock Music Festival 2023.
The event, which is organized annually to celebrate Rock Music and its enthusiasts in Nigeria, Africa, and around the world, promised to be bigger and better than ever before.
The convener and president of the Rock Music Federation, Ambassador Phil Roberts, began the press briefing with a heartfelt expression of gratitude to the media for their unwavering support in promoting entertainment in Nigeria. He emphasized the festival's role in fostering a thriving entertainment culture in the country, with a focus on global development through the creative, entertainment, and innovation industries. Ambassador Phil Roberts also highlighted the festival's commitment to empowering African youth and using music as a tool for positive change.
Unlike previous editions of the Rock Music Festival, this year's event will span three different phases, making it an even more grand and diverse experience for attendees. The festival, scheduled to take place from October 20th to October 22nd, 2023, will extend for three days and encompass various exciting activities. Alongside electrifying rock performances, attendees can look forward to a Fashion Show, a Tech Exhibition, an Automobile Showcase, a Vendors Fair, a vibrant Carnival, and an Expo, all contributing to an unforgettable experience.
One of the highlights of the media unveiling was the presentation of a partnership certificate to the Rock Music Federation by the Pan African Chambers of Culture Trade & Investment. This recognition solidified the festival's position as an influential platform for cultural exchange and collaboration across borders. Additionally, other certificates of partnership were awarded to various partners who have played crucial roles in the organization and promotion of the upcoming Rock Music Festival.
This year's Rock Music Festival has set its sights on a noble cause, aligning its celebration with the United Nations Day and adopting the theme "Together We Can." By doing so, the festival aims to promote unity, solidarity, and collective action for a better world.
Ambassador Phil Roberts made it clear that supporting local talent and providing a platform for emerging artists are top priorities for the festival. The opportunity for these rising stars to collaborate and perform with renowned international artists during the festival could be a game-changer for their careers, granting them unprecedented exposure on a global stage.
Moreover, the Rock Music Festival is not just about music and entertainment; it has a social conscience as well. Ambassador Phil Roberts unveiled plans to partner with both local and foreign NGOs, intending to raise awareness about crucial social issues, particularly the rampant problem of unemployment in the country. One of the initiatives that will be launched during the festival is the "1 Million Youth Volunteers Network" project in Africa, designed to empower and engage young individuals in tackling the challenges of unemployment and lack of opportunities.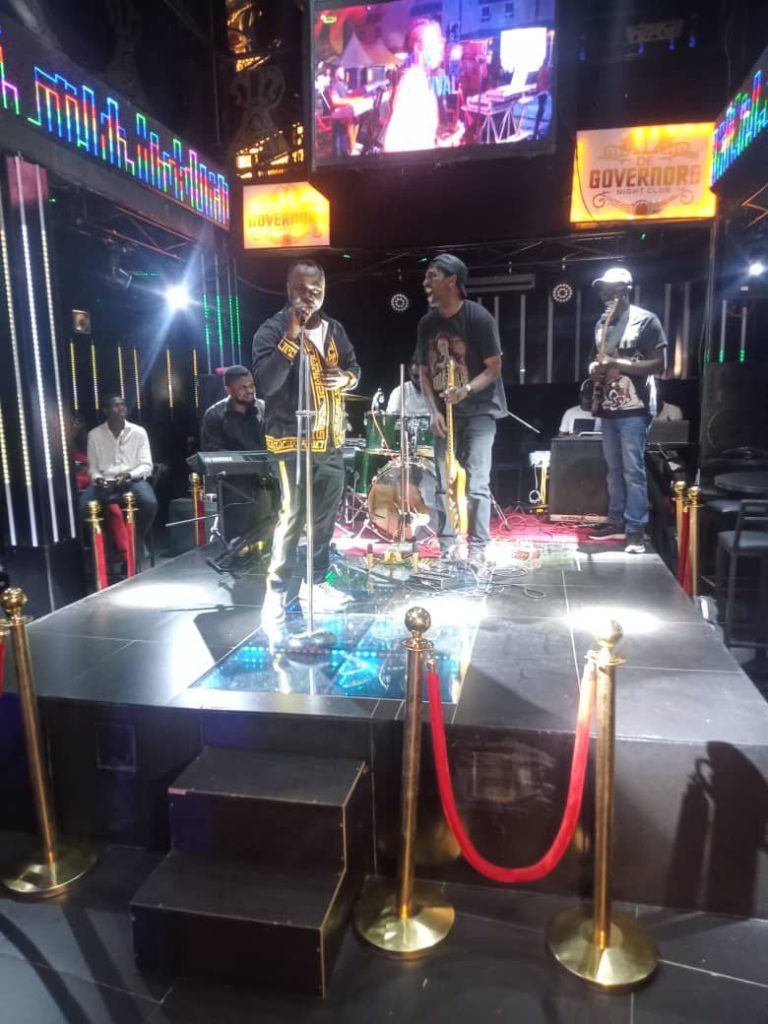 DO YOU HAVE ANYTHING YOU WANT TO TELL US ABOUT NIGERIA? CLICK HERE TO JOIN ESSENCE FORUM AND SHARE YOUR TOPICS WITH OVER 4000 MEMBERS.
WATCH MORE NEWS ON OUR YOUTUBE CHANNEL CLICK HERE TO SUBSCRIBE
Rock Music Festival 2023 Will Be A Celebration of Unity, Talent, and Social Impact – Amb Phil.
Professional freelancer and webmaster.
From Toktok9ja Media
The views expressed in this article are the writer's opinion, they do not reflect the views of the Publisher of TOKTOK9JA MEDIA. Please report any fake news, misinformation, or defamatory statements to toktok9ja@gmail.com