See the man who travels with his own toilet to prevent his excretions from getting into the wrong hand
Meet the North Korean leader, Kim Jong-un, according to a report by the mirror, the North Korean leader is said to have his own personal toilets that are built into all his Mercedes and all his expensive and bulletproof vehicles which are designed to travel to anywhere in the world.
Let's quickly look briefly into his biography:
Kim Jong-un or Kim Jong Un ( Korean: 김정은;
Hanja : 金正恩; Korean pronunciation: [kim.dzɔŋ.ɯn] ;
Born on the 8 of January 1982, 1983, or 1984, is a North Korean politician serving as Supreme Leader of North Korea since 2011 and the leader of the Workers' Party of Korea since 2012.
He is the second child of Kim Jong-il (1941–2011), who was North Korea's second Supreme Leader from 1994 to 2011, and Ko Yong-hui (1952–2004).
He is the grandson of Kim Il-sung , who was the founder and first supreme leader of North Korea from its establishment in 1948 until his death in 1994.
According to a report, the North Korean leader, Kim Jong-un or Kim Jong un goes anywhere with his own personal toilets because he doesn't want his excretions to get into the wrong hands.
We gathered that his excretions or his waste contains information about his health status, and cannot be disposed of in any manner.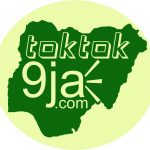 Was your opinions on these, comments below and don't forget to like share and follow me up :
From Toktok9ja Media
The views expressed in this article are the writer's opinion, they do not reflect the views of the Publisher of TOKTOK9JA MEDIA. Please report any fake news, misinformation, or defamatory statements to toktok9ja@gmail.com