The Best Decision I Made Was to Keep Her Against All Odds
The Best Decision I Made Was to Keep Her Against All Odds.
When I first came across this post on social media I was so confused that I had to read through all the comments and did some follow-ups before I could grab the point raised by this lady.
I know you are also confused right now about what the article is all about, let me guess, your first thought was that they are a lesbian couple right?
Yeah, that was what I thought at the first instance, not until I realize after reading and following up the post that It was a mother and daughter photo.
As we all know only a few ladies out there are bold and courageous enough to keep pregnancy out of wedlock and take care of the baby all by themselves without the help of the father.
The men will always suggest she get an abortion, it is their cheap way of shying away from fatherly responsibilities, and most times they are the ones who caused the pregnancy in the first place.
When the woman tells him to use protection, he'll complain and use sweet-mouth to talk her out of the point, but when it happens, he's the first to run away. Ladies be wise always insist on protection, no matter how he sweet-talks you, your future is more important than 10 minutes of fun!
This lady in question simply identified as Agu Nwanyi on Twitter wasn't ashamed to share her story with the world.
According to her post, she had her daughter at a tender age, 12 years ago, and today she is proud that she didn't abort the baby who has now grown up to become a beautiful teenage girl.
Agu wasn't also ashamed to tell the world what she does for a living, according to her tweet; she cleans home for a living.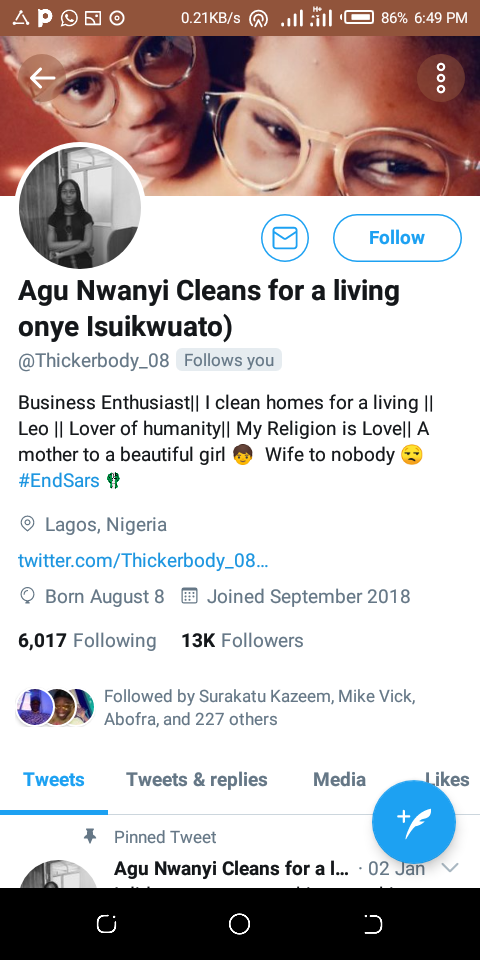 Agu's story is one of the few tales of the struggle of single mothers out there.
I was born to a single mother so this post means a lot to me.
I hope it inspires all the single mothers out there, you made the right decision by not aborting your children.
Here are some reactions from Twitter: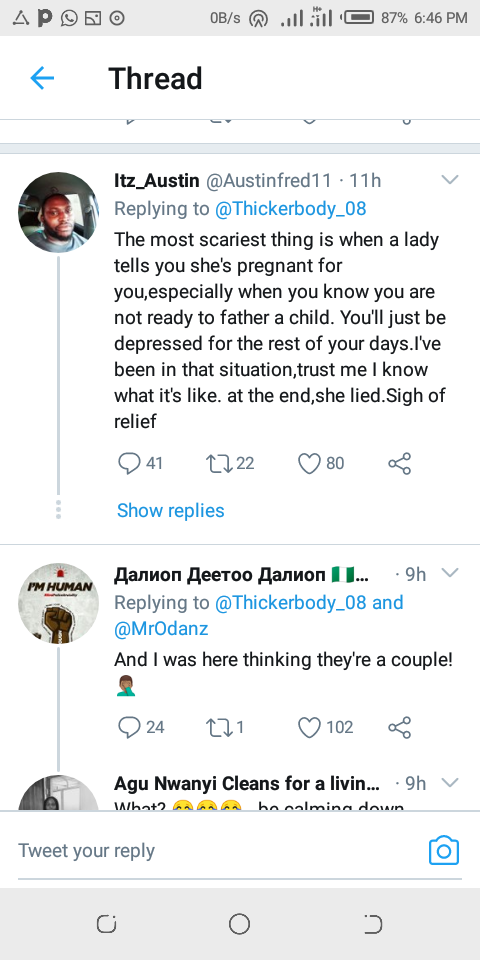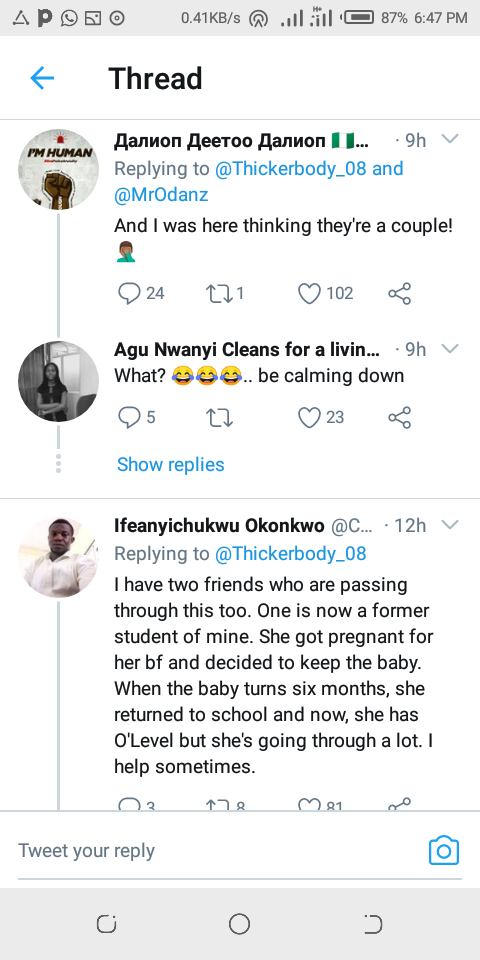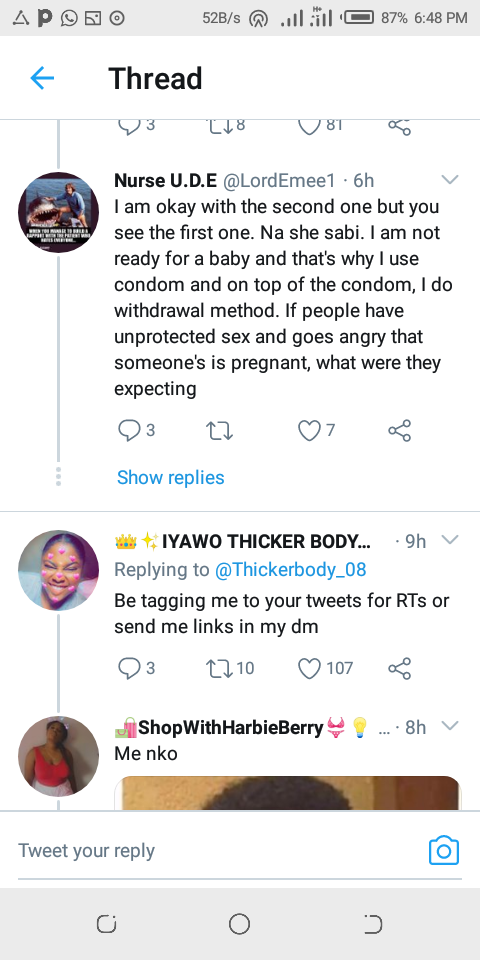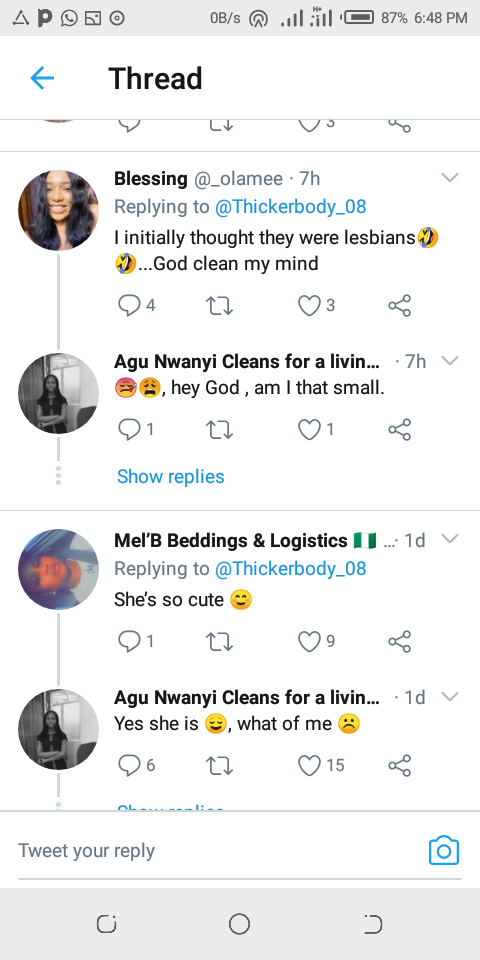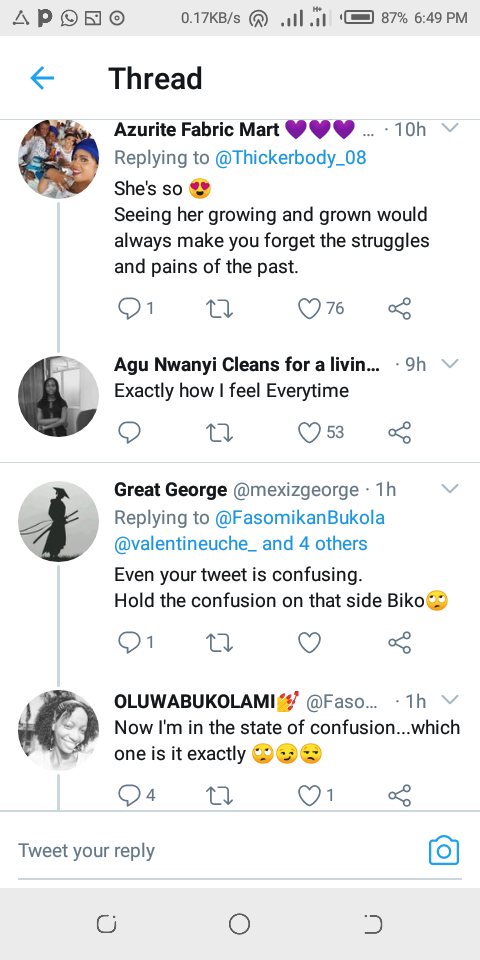 You can join the conversation by dropping your thoughts in the comment section below.
Don't forget to like, share and follow our blog for more trending topics.
Remain blessed!
DO YOU HAVE ANY NEWS YOU WANT TO REPORT? CLICK HERE TO REGISTER AND SUBMIT YOUR NEWS FOR PUBLICATION ON TOKTOK9JA
WATCH MORE NEWS ON OUR YOUTUBE CHANNEL CLICK HERE TO SUBSCRIBE
Professional freelancer and webmaster.
From Toktok9ja Media
The views expressed in this article are the writer's opinion, they do not reflect the views of the Publisher of TOKTOK9JA MEDIA. Please report any fake news, misinformation, or defamatory statements to toktok9ja@gmail.com