Tinubu Did Not Run to France During Protest He is Still the Asiwaju of Lagos – Tunde Rahman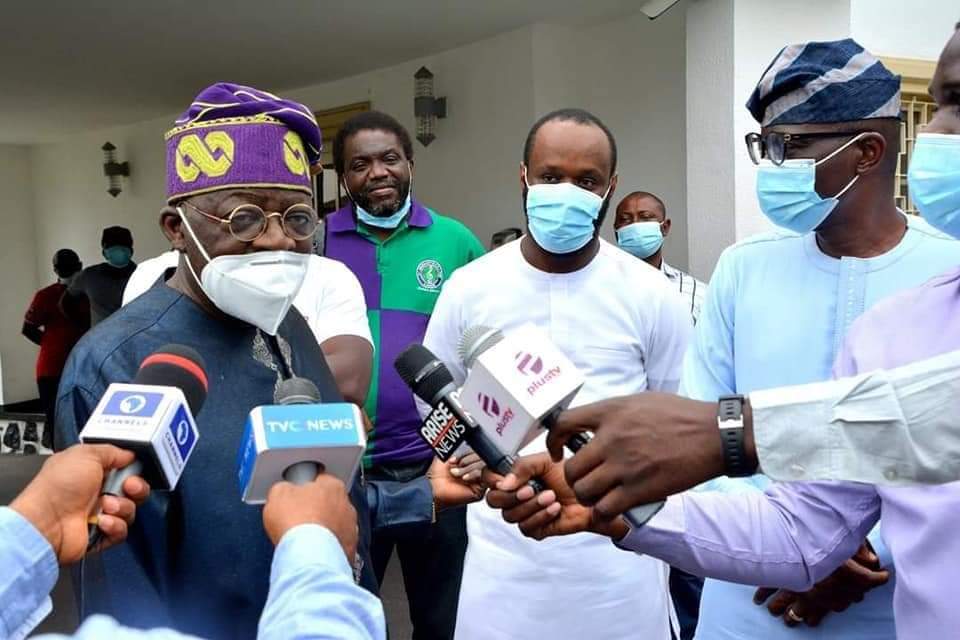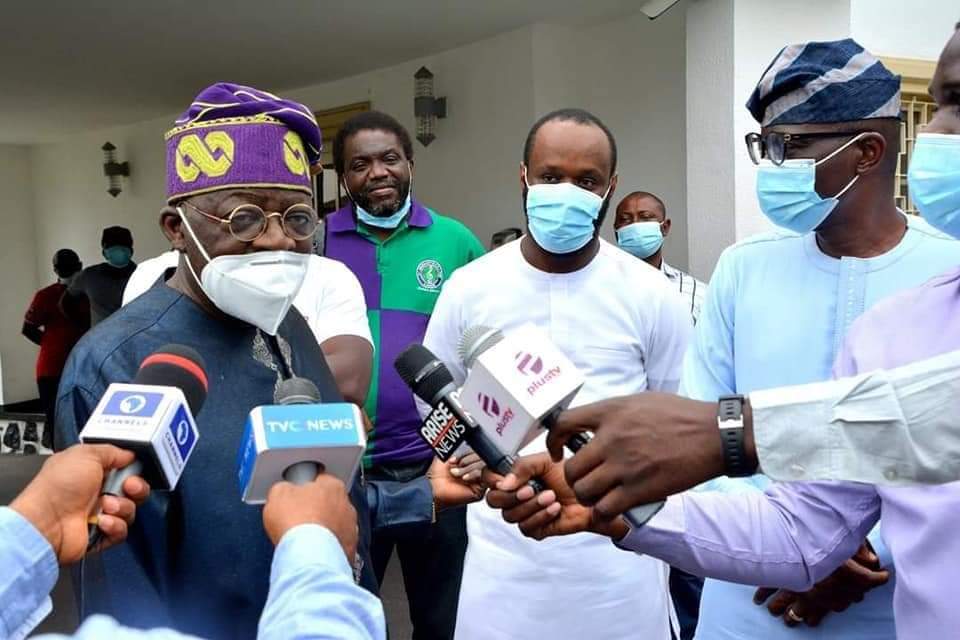 Asiwaju Tinubu's reference to his title as Asiwaju of Lagos must be situated within the context it was done. The fake news merchants had spread the false report that he was in France and later in London in the wake of the #EndSARS protest when he had not stepped out of Lagos.
So answering a question during a visit to empathise and show solidarity with Governor Sanwo-Olu over the recent developments in the state, he said it was fake news that he left the country. He said he did not go anywhere and that he is the Asiwaju of Lagos. This was not an act of arrogance as many would have us believe.
Okonjo-Iweala Emerges First Female Director-General of World Trade Organisation
On the contrary, it was a matter of pride for Asiwaju Tinubu that he remains the Asiwaju of Lagos and the leader of his people and could not have abandoned them at a time like this when there has been massive mayhem, disorder and destruction.
Public infrastructure has been destroyed on a large scale. Same with private properties including Asiwaju's own companies which have provided employments and put food on the table of many families.
We must be wary of those out to twist otherwise clear and unambiguous statements and play on our emotions to achieve their predetermined end of maligning and discrediting Asiwaju. They will not succeed.
© Tunde Rahman is Media Aide to Asiwaju Bola Ahmed Tinubu
READ: 10 Kinky Sexual Practices Of Ancient Babylon
Throughout the ages, different cultures have had vastly different sexual practices, ranging from mundane to bizarre. Like culture itself, sexuality is more than just a means of procreation; it is an expression of the dominant ideas of the time and can tell us a lot about what's floating around in the collective zeitgeist of a particular society—and ourselves as a species. So it goes without saying that if we peer into the sexual lives of the distant past, we find hints of ourselves, no matter how different they may have been in their expression of this fundamentally universal human activity. CLICK HERE TO CONTINUE READING
SUBSCRIBE TO OUR YOUTUBE CHANNEL FOR MORE NEWS UPDATE
Professional freelancer and webmaster.
From Toktok9ja Media
The views expressed in this article are the writer's opinion, they do not reflect the views of the Publisher of TOKTOK9JA MEDIA. Please report any fake news, misinformation, or defamatory statements to toktok9ja@gmail.com