To all Android Users – this life-saving feature is Important, Activate it!
Every Android phone has a medical feature that you should set up as soon as possible.
Found under Emergency Information, it could help paramedics save your life.
The system is designed to save medical information to your phone in an easy and accessible way.
But it can be used as a form of identification if the worst does happen — providing vital details to those who need it most.
Those vital details include your blood group, allergies, contact numbers of your close friends and loved ones, etc.
READ: Full List of Phones That WhatsApp Will Stop Working on From November 2021
Put simply, it could mean the difference between life and death which makes it very important.
How to add medical and other vital information to your Android phone
It is very easy to input this information first you have to lock your phone and locate the "Emergency" icon on the locked screen as seen in the image below:
READ: 5 Principles Of Customer Relations, and How To Win The Heart Of Customers
Once you click on the Emergency icon, it takes you to the next screen which looks like the image below:
Once you are here, double click on the "Emergency: icon above the keypad, it takes you to a screen that looks like the image below:
READ: Don't Let Them Hack Your Bank Account, Here Is the New Hacking Method EXPOSED – Read Very Fast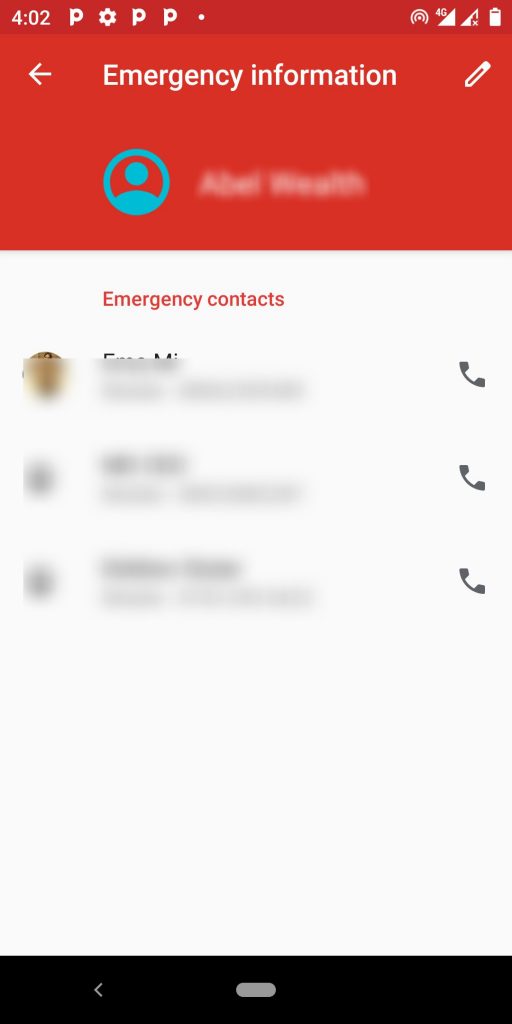 Once you are here you can now input the necessary information and such as blood group, contact address and emergency phone numbers, etc.
You are all set, this feature has helped so many people especially those who save lock their phone with passwords.
We just shared this with you, and it's up to you to save some's life by also sharing this article.
DO YOU HAVE ANYTHING YOU WANT TO TELL US ABOUT NIGERIA? CLICK HERE TO JOIN ESSENCE FORUM AND SHARE YOUR TOPICS WITH OVER 4000 MEMBERS.
WATCH MORE NEWS ON OUR YOUTUBE CHANNEL CLICK HERE TO SUBSCRIBE
Professional freelancer and webmaster.
From Toktok9ja Media
The views expressed in this article are the writer's opinion, they do not reflect the views of the Publisher of TOKTOK9JA MEDIA. Please report any fake news, misinformation, or defamatory statements to toktok9ja@gmail.com