AFRICAN CARE SCHOLARS INITIATIVE EMPOWERS 100 GIRLS ON ICT TRAINING
3 min read
Rising youth unemployment is one of the most significant problems facing economies and societies in today's World, for developed and developing Countries alike.
It is safe to say that the INTERNATIONAL YOUTH DAY 2020 had an excellent theme: "YOUTH ENGAGEMENT FOR GLOBAL ACTION". In 2016 there were 259 million young people classified as NEET- a number that rose to an estimated 267 million in 2019 and is projected to continue climbing to around 273 million in 2021.
According to the National Bureau of Statistics, in 2018, precisely the 3rd quarter, 29.7% of the Nigerian Youth fall under the category of the unemployed citizens.
The latest Global Employment trends for youth 2020: Technology and the future of jobs show that since 2017, there has been an upward trend in the number of youth not in employment, education or training (NEET). For the year 2020, the Nigerian Employers Consultative Association NECA has predicted that unemployment will rise to 33.5% owing to the lack of employment opportunities and shut down of many companies.
Designated by the General Assembly in 2014, the World youth skills day is an opportunity for young people, technical and vocational education and training (TVET) institutions, and public and private sector stakeholders to acknowledge and celebrate the importance of equipping young people with skills for employment, decent work, and Entrepreneurship.
It is for this reason that ASCI is partnering with DSF to train 100 girls in commemoration of the International Youth Day themed girls in ICT for youth inclusion. As it is a known fact that information technology ICT is the future, as well as supporting to achieving the 2030 SDG goal 5 target.
Aside from the induction to be done, there will also be sensitisation centered on the need for a resilient youth in the era of Covid-19 and beyond.
It is also very clear that there is a gender gap between males and females in ICT. Currently, the margin between women and men in the sector is still very wide. Industry watchers say the ratio of men compared to that of women in the sector is tilts around 80-20%. But the gaps are closing very fast, particularly in urban centres where awareness on equal opportunities across genders is higher.
According to one study, by 2020 there would be about 1.4 million computer science related jobs. Much of that will be handled by men, but with encouragement of the female gender through policy frameworks, more women will have their careers within the ICT circle.
We say welldone to ASCI for this laudable initiative and we say a big congratulations to the selected girls for the training.
Some photos from the event:
Please drop your thoughts in the comment box below and share this post with someone.
Follow us on Facebook, Instagram & Twitter to keep up to date with trending news as it happens.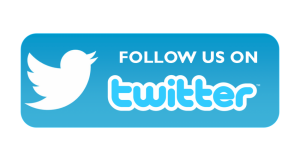 Professional freelancer and webmaster.
From Toktok9ja Media
The views expressed in this article are the writer's opinion, they do not reflect the views of the Publisher of TOKTOK9JA MEDIA. Please report any fake news, misinformation, or defamatory statements to toktok9ja@gmail.com