See How a Guy won the Heart of a Pretty Girl Using Football Lyrics
Girls are known to always play hard to get. Even when she's single, she'll still tell you she has a boyfriend. It's just a technique they use to form hard to get.
A die-hard soccer fan was madly in love with this sweet girl, but she was forming hard to get as usual. So on a very good day, the guy summon courage and approached the girl to express his feelings to her.
Here is how the conversation went between them:
GUY: Babe I really want you to be mine.
Girl: Lol! I have a boyfriend sorry.
Guy: Goalposts have keeper but strikers always score.
Girl: Lol! You look like a defender in this one then.
Guy: Sergio Ramos is a defender, but he has scored in 2 Champions League finals.
Also read: We Can't Afford to Allow Racism to Divide Us and Drive Us into Social Unrest, Patricia Scotland Writes
Girl: Whatever Dude! Besides my boyfriend is tall and rich!.
Guy: Manuel Neuer is 6'4 but Messi still chipped Him.
Girl: Lol! But you know that Messi is richer than Manuel Neuer right?
Guy: Sure I know but Messi isn't taller dan him, so that is 1 – 1 and that was all Barcelona needed to oust Chelsea and move on to win the Champions League that year. So?
Girl: You never give up, do you?
Guy: Ac Milan were leading 3 nill in first half against Liverpool in 2005 cl final, yet Liverpool won the trophy.
Girl: Lol! This your knowledge of football will really take you places.
Guy: Lol, surely will, and the next destination
is your heart.
Girl: Don't even try it I will just block you
Guy: In 2006 Petr Cech tried blocking
Stephen Hunt from scoring, Cech ended up hurting Himself.
Girl: Loool! You are a genius, call me I'll be free this weekend!
Don't just laugh alone, share it and put a smile on someone's face.
Drop a comment if you think you know better than this guy.
Anything is possible with Football enjoy the rest of your day.
Please drop your thoughts in the comment box below and share this post with someone.
Follow us on Facebook, Instagram & Twitter to keep up to date with trending news as it happens.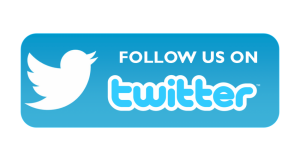 Professional freelancer and webmaster.
From Toktok9ja Media
The views expressed in this article are the writer's opinion, they do not reflect the views of the Publisher of TOKTOK9JA MEDIA. Please report any fake news, misinformation, or defamatory statements to toktok9ja@gmail.com