Buba Girl: I Paid over 30 Million to B!ackma!lers for This T@p£  Not to Le@k3 She Said While Crying (VIDEO)
Buba Girl Crying VIDEO.
Buba girl has become the new trend on virtually all social media and blogs after her $$x T@p£ was le@k3d by a yet-to-be-known b!ackma!ler.
Some days later Buba girl who claimed she was depressed and br0ken said she paid a whopping 30 million naira to those who b!ackma!ed her not to le@k3 the video but they went ahead after collecting the money and even more. She said she does not know how they got the video from her phone, maybe it was h@cked or something.
But wait; did she say 30 million naira?
That's a whole lot of money to give away, just how much do these influencers make anyway?
Now she claims to be broke with no money to take care of herself and she is depressed too. She can't get back to her work as an influencer as a result of the sc@nda!, she is mentally unstable and doesn't know what to do next.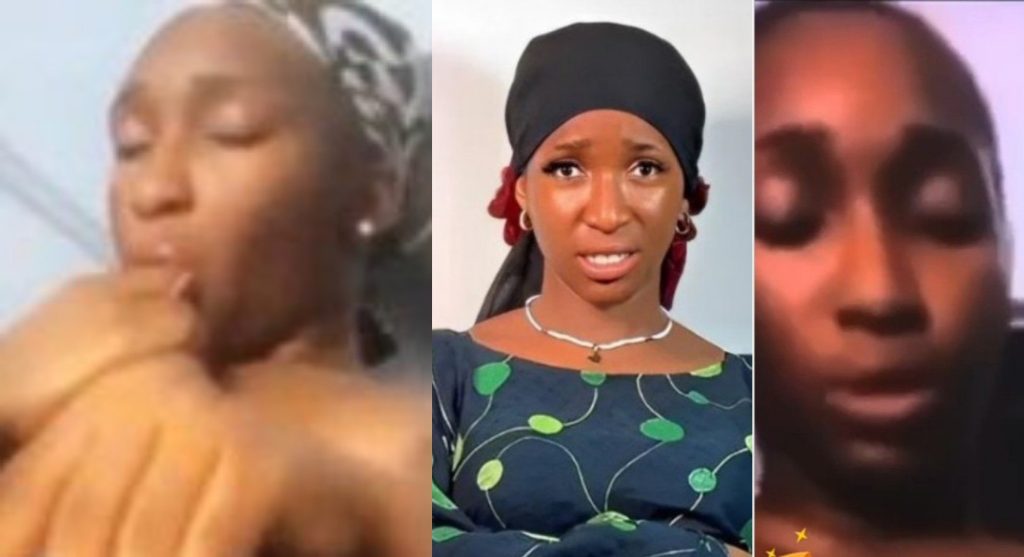 While many said her ex-boyfriend was the mastermind behind the sc@nda!, others are asking why she made suc!h video in the first place knowing fully well the impl!cation of having that kind of v!deo in her phone.
Some social media users said she did it on purpose, that she le@k3d the video herself so her Tiktok account could blow, and they may be right, Buba Girl had like 400k followers before the sc@ndal, but now she has close to 900k followers.
Also, some social media users claim she sells the video, and that can also be true, I mean how can you explain her having 30 million to pay the b!ackma!lers, we are not taking sides here, but just analyzing the matter.
Anyway, that's enough gossip, Let us check out the video of her crying below, and if you haven't seen the other video, you can check it out.
DO YOU HAVE ANYTHING YOU WANT TO TELL US ABOUT NIGERIA? CLICK HERE TO JOIN ESSENCE FORUM AND SHARE YOUR TOPICS WITH OVER 4000 MEMBERS.
WATCH MORE NEWS ON OUR YOUTUBE CHANNEL CLICK HERE TO SUBSCRIBE
Buba Girl Crying VIDEO.
Professional freelancer and webmaster.
From Toktok9ja Media
The views expressed in this article are the writer's opinion, they do not reflect the views of the Publisher of TOKTOK9JA MEDIA. Please report any fake news, misinformation, or defamatory statements to toktok9ja@gmail.com