The Three Love Portions Ladies Use to Win the Heart of Men
The Three Love Portions Ladies Use to Win the Heart of Men.
It is not enough to be good-looking and have all the curves on planet earth as a woman. Certain criteria will make you become the centre of attraction and a definition of perfection.
Lets Take a Look at The Three Love Portions Ladies Use to Win the Heart of Men:
1. A GOOD CHARACTER
Your boobs, curves, and indecent dressing will only seduce men that want to hit-and-run. A good character seduces a real man. A lot of ladies also have back and front assets, so there's nothing different from your own. God did not add sugar to your vagina; it's still the same thing. Stop shooting out your bump and posting it as WCW, every woman has it. Go for what they don't have. When there's an increase in the supply of indecent ladies, then there's an increase in the demand for Ladies with good character. In the market of single ladies, there is a surplus of Bad girls, you can't afford to join the crowd, be different.
Also Read: Why is Relationship the Most Valuable Asset in Life?
2. HARDWORKING WOMAN
Every man needs a support system that can help him achieve his goal and vision in life, if all you can bring to the table is sex then you don't have any value. You can't be lazy and expecting a man to provide everything, no man is praying to marry a liability. The same way you are looking for who will take care of you that's the same way every man is looking for who will take care of them, it's vice vasa, trust me. So get a job so you also can contribute! When you have your own money it will reduce certain insults and rubbish most idle wives get from their husbands. Remember even the bible says an idle man/woman is the devil-worship.
Exposed: How I Make N500 Daily Doing Nothing
3. A SPIRITUAL WOMAN
Every man needs a woman that can train his children in the way of the Lord, a woman that can fast and pray, a woman that can take care of the affairs of the home even when he's not around. Not a woman that will be calling him "honey please come home your son is dying", that adds so much pressure on the man. Have you wondered why most men die before their wives? This is because they carry so many loads. You are meant to be a helper not necessarily someone that needs help, and if you don't help him he will die and leave you to help yourself. Now I know no woman will want her husband to die before his time.
You Should Read this: What If there's more to Heaven and Hell than You Already Know?
When you have these three qualities, any man that leaves you, actually lost woefully! Just celebrate because he lost a secrete gold mine. I bet you no man will mess up with a woman who has these three qualities in them that I just mentioned and took time to explain. Stop looking for who is right for you, work on yourself, and have faith and confidence!
Do you know that while some ladies are looking for suitors, others are praying to God for guidance to choose between the 20 serious suitors already on the ground begging them for marriage? The difference is clear, there's something those men have seen that they can't see elsewhere.
Work on yourself.
God bless you all
Please drop your thoughts in the comment box below and share this post with someone.
Follow us on Facebook, Instagram & Twitter to keep up to date with trending news as it happens.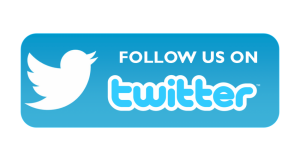 Professional freelancer and webmaster.
From Toktok9ja Media
The views expressed in this article are the writer's opinion, they do not reflect the views of the Publisher of TOKTOK9JA MEDIA. Please report any fake news, misinformation, or defamatory statements to toktok9ja@gmail.com