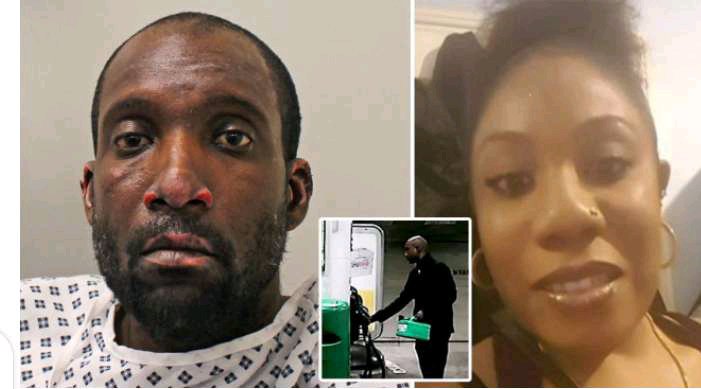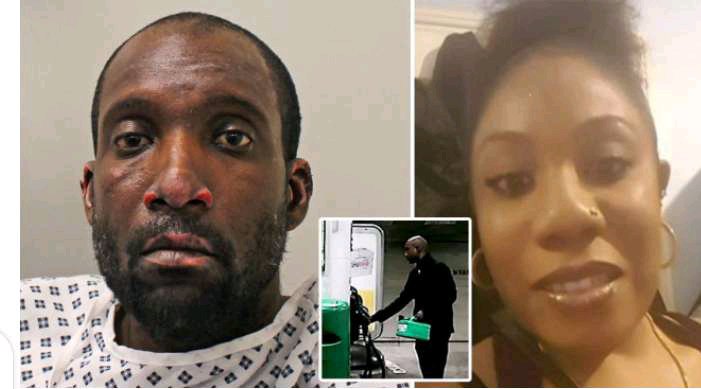 EVIL EVERYWHERE! Jealous Husband Send Wife N@k3d Photos to P0rn Site Before Burning Her to Death.
A jealous husband from west London who wanted to have total control of his wife has been found guilty of murder. He was convicted for the same offenses to put the over-a-year case at the crown court to rest.
The 45- year- old man simply identified as Damion Simmons, did not want his estranged 36- year- old wife, Denise Keane- Simmons, to keep or see friends. The best way he thought he could stop her was to pour liters of petrol over her before setting her on fire at her home in Brent, northwest London, on April 16, 2020.
READ: JUST IN: Tension and Fear In Afghanistan As Taliban Fighters 'FLOG' People For Wearing Jeans, Playing Music
The apartment
The victim, Denise Keane- Simmons, was found on her bedroom floor in Alric Avenue with extensive burns and smoke inhalation and was subsequently pronounced dead at the hospital where she was rushed to by the police who came to her rescue a bit late.
According to Police, they said they went to the same house 40 minutes before the husband carried out the ' calculated' killing as the victim had reported threatening messages from her estranged husband that said he had put pictures of her on P0rnHub. She also reported discovering he had hidden a camera in a lightbulb in her bedroom to record her nakedness and sent it to p0rn sites.
READ: S*X- FOR- GRADES VIDEO – Female Student Records Lecturer Who Promised to Help Her Pass After Exploiting Her
The suspect and the victim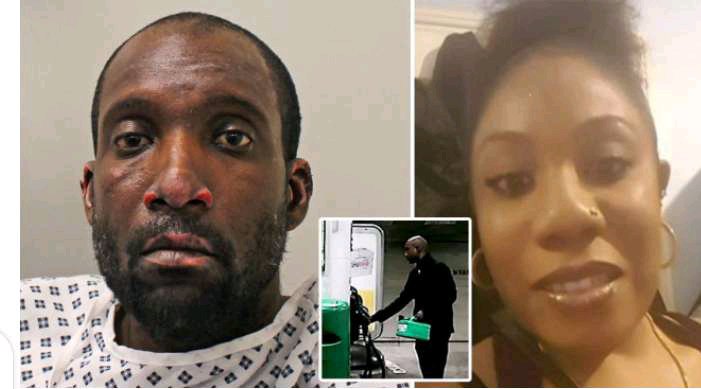 The wife knew what her estranged husband could do so she called the police to tell them what she was facing with her husband. Meanwhile, she had moved out of her husband's apartment. She was in her apartment when the incident happened shortly after the police left her.
In a statement to the police when they visited her the night of her murder, she said: ' I feel anxious about leaving my house as his behavior is so unpredictable and just want to live my life without that worry of Damion. ' However, less than an hour after the police left, Simmons burnt down the house.
Some reports have it that the couple had met in Trinidad where they married in February 2019, and Simmons then relocated to the UK to move in with his new wife. But their relationship became strained because he wanted Mrs. Keane- Simmons to change her behavior and stop seeing friends. He believes she was cheating on him with her friends.
READ: EXPOSED!!! Details On How Bandits Were Able To Attack NDA, See What They Did To Break-In
Hours before the murder, the man posted an intimate picture of her on Instagram along with her maiden name, job, and the school where she worked.
Also in a WhatsApp voice message he then sent to his ex-wife, he said: ' I hope you suffer and die just like how I suffer and die before I go. I hope you suffer and die. '
On the same night of her death, CCTV captured him buying five and a half liters of fuel from a nearby petrol station. Further CCTV footage showed him pouring petrol through the letterbox of the victim's address and smashing a window to get inside. He then set the place ablaze within 30 seconds later.
The defendant, Simmons denied murder, claiming he had not intended to harm Mrs. Keane- Simmons but that she had died accidentally when he was trying to kill himself in front of her. He said his wife tried to stop him from killing himself and she died in the process.
Simmons was later convicted of murder and arson with intent to endanger life at the Old Bailey on Wednesday, September 1st
DO YOU HAVE ANYTHING YOU WANT TO TELL US ABOUT NIGERIA? CLICK HERE TO JOIN ESSENCE FORUM AND SHARE YOUR TOPICS WITH OVER 4000 MEMBERS.
WATCH MORE NEWS ON OUR YOUTUBE CHANNEL CLICK HERE TO SUBSCRIBE
Professional freelancer and webmaster.
From Toktok9ja Media
The views expressed in this article are the writer's opinion, they do not reflect the views of the Publisher of TOKTOK9JA MEDIA. Please report any fake news, misinformation, or defamatory statements to toktok9ja@gmail.com