Ganoderma Spore Can Save Your Life in this COVID-19 Era
3 min read
Ganoderma Spore Can Save Your Life in this COVID-19 Era.
Since it has now become evident that a strong immune system is needed to combat the novel Corona Virus disease, aka, Covid19. I think it's time for you to scrutinize your health and well being.
Here are some posers for you:
READ: 4 Foods That Can Damage Your Sperm Cells You Should Avoid Eating
How strong is your immune system?
How vulnerable are you to infectious diseases
How do you know if your immune system is tilting to the weaker side?
Your immune system can be weakened by many factors, which includes;
Smoking
Excessive alcohol consumption
Nutritional deficiencies
And certain medicines
Our daily diet may not provide all the nutritional needs required for our bodies to build strong immune systems.
So for those of us who do not take enough vegetables, nuts and fruits which are the major requirements for strong immunity against infectious diseases, we need a daily dose of the right supplements to augument our micro nutritional requirements.
All you need is Pure and Broken Ganoderma Spores.
WHAT IS PURE AND BROKEN GANODERMA SPORES?
Ganoderma (Reishi) is a natural medical mushroom that's been used in traditional Chinese medicine for more than 4,000 years. Because of its numerous benefits, the herbs are often called the king of herbs, or the mushroom of immortality. It's believed to be more valuable than gold and diamonds in Chinese history.
Ganoderma (Reishi) Spore is the seed part of the mushroom, and the seed has all of its life force and the most ingredient condensed into small property. Ganoderma (Reishi) spore = Essence of Ganoderma (Reishi) Essence
ALSO READ: 11 Fruits and Vegetables that Boost Your Immune System Against #Coronavirus
Health Benefits of Pure and Broken Ganoderma Spores Powder:
People who are concerns about their immunity
People who are concerns about respiratory system health.
Why Pure and Broken Ganoderma Spore?
Spores are impossible for humans to digest due to their hard coating. They must be "cracked" to open and yet not spill out their precious (and microscopic) contents so that our digestive system can absorb the potent quality of spores. They are highly prized for their healthy properties.
With our 99% shell-breaking technology, we are able to harness the benefits of this plant's incredible spores at the pinnacle of their potency. As a result, these spores are richer in naturally beneficial compounds — such as polysaccharides, — than regular Ganoderma lucidum.
So to bolster your immune system to a point where you are better protected against infections and diseases, take this supplement every day, two Capsules a day, morning and evening.
Your Immune System, Your health!
Please drop your thoughts in the comment box below and share this post with someone.
Follow us on Facebook, Instagram & Twitter to keep up to date with trending news as it happens.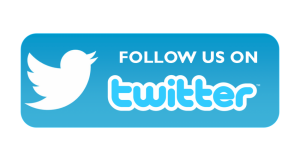 Professional freelancer and webmaster.
From Toktok9ja Media
The views expressed in this article are the writer's opinion, they do not reflect the views of the Publisher of TOKTOK9JA MEDIA. Please report any fake news, misinformation, or defamatory statements to toktok9ja@gmail.com