Nigerian Youth can be the Candidate not the Thug – Engr. Paul Jacob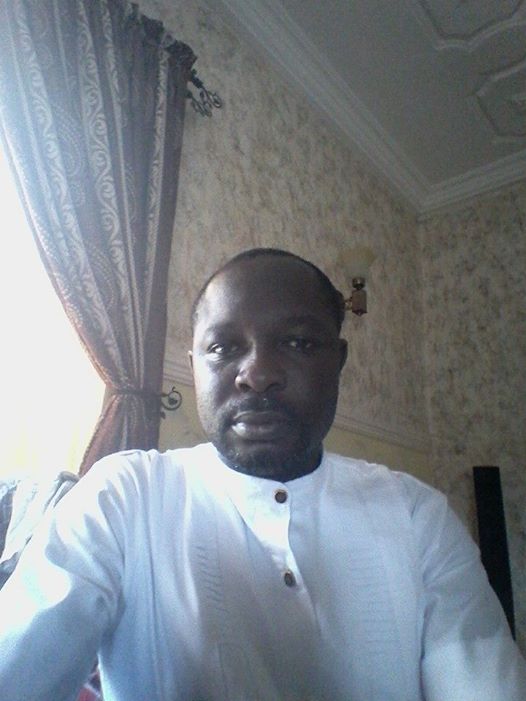 The signing of 'Not Too Young to Run Bill' by the current administration under the distinguish leadership of President Muhammadu Buhari (GCFR), have encouraged youth inclusiveness in Nigeria politics.
Today, youth like Fela Durotoy, Omoyele Sowore (Sahara Reporters), and many others are re-writing history by taking bold steps in running for President of Nigeria.
While speaking to Toktok9ja Exclusive, one of the pioneers and advocate of 'Not Too Young to Run Bill' Engr. Paul Jacob Ochai expressed optimism of youth occupying various elective positions in the upcoming general elections 2019.
Engr. Paul is the founder and President of 'Youth in Politics Movement of Nigeria (YIPMN)', a non-partisan youth movement whose aim is to support youth inclusiveness in Nigeria politics.
Recently, Engr. Paul led delegates of Youth in Politics Movement of Nigeria (YIPMN) on a visit to the residence of Hon. Davematics Ombugadu where he pledge support for Hon. Davematics  gubernatorial ambition in the coming elections.
Hon. Davematic is representing Akwanga, Nasarawa Egong and Wamba Federal Constituency of Nasarawa State and currently running for the gubernatorial seat of the State under People's Democratic Party (PDP).
Engr. Paul who is a practicing structural Engineer shares his thoughts and expectations for the upcoming general elections 2019.
Introduce yourself and tell us a brief background of yourself
My name is Engr. Paul Jacob Ochai, a practicing structural Engineer base in Abuja and a youth activist for good governance; I am also the founder and President of Youth in Politics Movement of Nigeria.
What is Youth in Politics Movement all about in terms of ideology and vision for Nigeria?
Youth in Politics Movement is an encompassing movement, it is based on the values for the youth in democracy, the youth form 70 percent of the electorate but were not given chance to lead, if the youth can vote then they can as well be voted for, but instead they are use as thugs for the older politicians, and being a thug mean so many things are involve, it means they are always on drugs, abuse of drug is involve, idleness is part of it, criminality is part of it and rape and womanizing is part of it too.
When we found out this things destroys our youth on daily bases in this dispensation of politics in Nigeria we decided to form this movement 'The Youth in Politics', the vision of youth in politics is to create awareness to every youth that they can be "the candidate not the thug", we want to bring them out of these social vices by empowering them through self-reliance such as skill acquisition, training and retraining, scholarship to our youth and most importantly supporting any youth with positive agenda into politics.
Also, our vision is to see that the dividend of democracy finds its root in every constituency in Nigeria to the benefit of our youth and community at large, we are going to work with all legislatures to make sure they deliver there constituency projects and we send our youth members to make sure all projects are carried out with good quality materials and expertise. We are also a pressure group in pressing for good governance.
How did it come into existence?
Youth in politics movement came into existence in the year 2018, while we are all analyzing the situation in the country, and we discovered that the youth are being marginalize in all aspect of governance in Nigeria.
How do you see politics and governance under the present administration?
This administration has done well to its own capacity, maybe that is the level they can operate for now, they need to learn a higher level of politics, you can't give someone a computer to operate while his level is to punch calculator, these are two different level of punching keyboard, but they feel they are punching the computer keyboard, whereas it's the calculators they are punching still, the administration need to upgrade by injecting more youth in the administration.
As the National Coordinator of Youth in Politics Movement, why and what difference do you think you can make in the coming general elections?
The difference have started already; we have been creating awareness to the youth and creating more jobs for them through skill acquisition, in this forth coming election you'll find less of thuggery and more of youth participation in politics.
How would you rate the preparedness of INEC for 2019 
INEC are always ready to deliver weather good or bad, they will always tell you they are ready, but the truth is INEC have never been prepared for any election in Nigeria only selection.
What is your plan and strategy to give the youths a voice in the coming general elections 2019
Our plan is to create greater awareness to the youth and tell the government of the day that the youth are ready to take over, check it out you can see greater participation of the youth.
Is there a kind of Alliance or coalition among other youth movement like yours in order to dislodge recycled and old leaders in the coming elections?
There has been alliance already, it might not succeed now but it must surely succeed, the alliance and the movement are not only to dislodge the recycled old leader but also to give the youth the opportunity to serve in other capacity in governance.
There have been talks about restructuring, minimum wage and ASUU strike, what is your perception?
My perception on all this is political, why is it just springing up now, but also it's the right of the citizen too to demand for there right, for me the government have the capacity to pay 100 thousand naira minimum wage, the legislature should also be place on minimum wage and see if things will not work in Nigeria.
What is your advice to the Youths on the upcoming general elections?
They can be the candidate not the thug.
Is there any other angle we might not have touched that you wish to chip into?
The youth in politics movement of Nigeria are organizing the biggest event in the history of this country, it's the youth in politics gala and award night, it's the first of its kind, it is title POLITICS IS PEACE, this event will foster unity among all political parties before the election, so many people will be awarded no matter the party you belong we want to tell all the supporters that politics is peace. Thank you.
Professional freelancer and webmaster.
From Toktok9ja Media
The views expressed in this article are the writer's opinion, they do not reflect the views of the Publisher of TOKTOK9JA MEDIA. Please report any fake news, misinformation, or defamatory statements to toktok9ja@gmail.com