VIDEO: See the Indian Boy Born With Four Arms And Four Legs, Now Worshipped As A God
VIDEO: See the Indian Boy Born With Four Arms And Four Legs, Now Worshipped As A God.
A trip to the country of India will show you that the country is a multi-faceted religious hub with a solid religious belief in Brahma, a popular Indian God commonly depicted as a man with four arms. However, India now has a human symbol of its god, a baby born with four arms and four legs.
This boy was born with four arms and four legs. The boy has been named god-boy, and the hospital he was born in, turned into a pilgrimage ground as people are traveling from across the region to the city in West Bengal State to get a glimpse of the child.
READ: SAD! Do You Remember The Lady Who Acted Sarafina, See What Happened to Her After 29 Years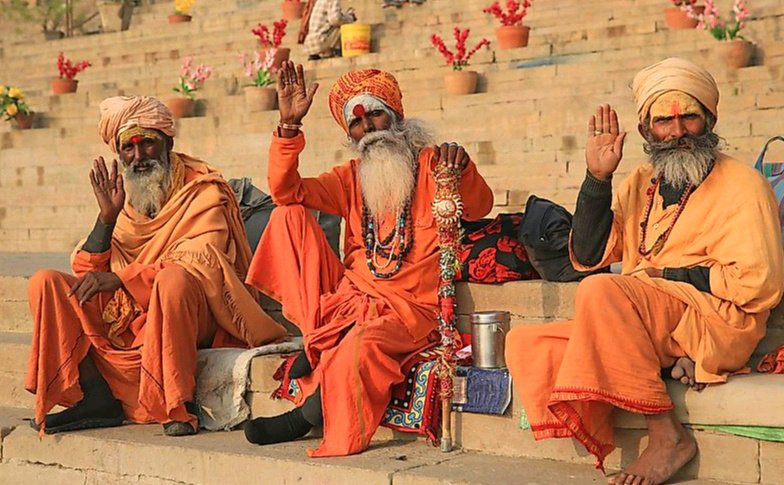 Scientifically, the baby boy's extra limbs are a birth defect, the remains of an underdeveloped co-joined twin. However, the family is overjoyed at their new addition and sees the baby boy as the son of Hindu God Brahma, who is depicted with eight limbs.
When he first came out, we couldn't believe it, a relative told local TV. The nurses said he was badly deformed, but I could see that this was a sign from God. In fact, this is a miracle, it's is God's baby. Indian gods have extra limbs just like this.
READ: The G0ry Story Of How Yahoo Boy Cut His Girlfriend's Tongue And Forced Her To Wear 'Charmed-Pant'
Chukka Rao, 67, from a neighbouring village, said When we first heard about God Boy, we were slightly skeptical. But we came to see it because we were intrigued by all the news we were hearing from friends and others. When we eventually saw a picture of the child it was a wonder.
With the village being overrun by curious believers from across the region, local police say they are having trouble controlling them. A police spokesman said, This is a freak baby and it is tragic, there is nothing godly about him at all. But the crowds are going berserk and clamouring to see the child. Hundreds are crying in the streets, hundreds of others are praying and setting up camp here. Some are even panicking and believe this is a sign of the end of the world. I have never seen anything like this in my whole career.
The child's family member added It is understandable that there is a lot of excitement about this. It is only natural that people want to see the god-baby.
READ: List of Some Top Nigerian Pastors That Move Around With Heavy Security Guards
WATCH THE VIDEO BELOW:
DO YOU HAVE ANYTHING YOU WANT TO TELL US ABOUT NIGERIA? CLICK HERE TO JOIN ESSENCE FORUM AND SHARE YOUR TOPICS WITH OVER 4000 MEMBERS.
WATCH MORE NEWS ON OUR YOUTUBE CHANNEL CLICK HERE TO SUBSCRIBE
Professional freelancer and webmaster.
From Toktok9ja Media
The views expressed in this article are the writer's opinion, they do not reflect the views of the Publisher of TOKTOK9JA MEDIA. Please report any fake news, misinformation, or defamatory statements to toktok9ja@gmail.com