List of Some Top Nigerian Pastors That Move Around With Heavy Security Guards
List of Some Nigerian Pastors That Move Around With Heavy Security Guards.
This article is about some top Nigerian Pastors that move around with heavy bodyguards even though most of them have been criticized by the Christian community. Some had at some point come to explain that moving around is not a crime, that it's for their own safety.
Many people believe that pastors are not supposed to move around with bodyguards considering the fact that they are maybe invincible and protected by God.
READ: Character Assassination Kill Faster Than Any Disease Or Sickness, This is Proof
Find below the list of some top men of God that move around with heavy security guards:
APOSTLE JOHNSON SULEMAN:
Apostle Johnson Suleman is the head and General Overseer of Omega Fire Ministry international. The church is one of the biggest churches so far in Nigeria and it was founded in 2004 by this heavily spiritual man of God.
Johnson Suleman age still remains a mystery. There is no certain information about prophet Johnson Suleman date of birth as there are different dates pointed from different sources. Even the official site of the prophet does not give us accurate information. Johnson Suleman was residing in Auchi, which was his hometown. He decided to sacrifice his life to becoming a prophet during his secondary education which saw him true till today.
According to reports, he served as the personal assistant to a pastor in one of the churches in Lagos state, before he decided to join the church officially in 1998.
READ: 100 Years From Now This is What Will Happen In 2120
Apostle Sulaiman is one of the top Nigerian pastors that was cited with heavy bodyguards each time he is going for a function, but when he was criticised by people he came out openly to tell them that Jesus Christ carried even more bodyguards than him.
The prophet added that men of God who use bodyguards for protection are not bad but it was a sign of them trying to protect themselves from evil hands since they were also humans.
DAVID O. OYEDEPO:
Bishop David O. Oyedepo was born in the 27 of September 1954 he is a Nigerian preacher, Christian author, businessman, architect and the founder and the head Bishop of the popular and the fastest growing church in Nigeria popularly known as Faith Tabernacle in Ota, Ogun State, Nigeria, and Living Faith Church Worldwide, also known as Winners' Chapel International.
The bishop worked briefly with the Federal Ministry of Housing in Ilorin before resigning to concentrate on his ministry work.
Oyedepo became " born again" in 1969, through the influence of his mentor, Betty Lasher, who took an interest in him during his high school days.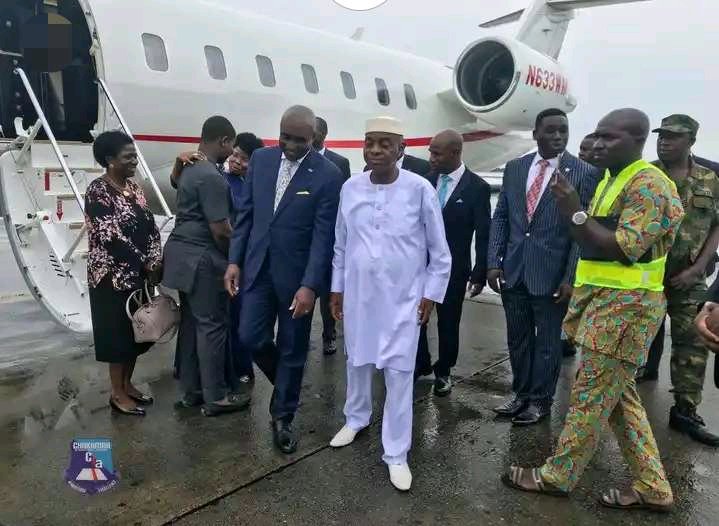 According to the bishop, he received a call from God through an 18- hour vision in May 1981, to liberate the people and the world from all oppressions of the devil through the preaching of the word of faith.
This is the inaugural vision that led to the founding of the Living Faith Church World Wide first called Liberation Faith Hour Ministries, in 1981 before it was finally turned to Winners Chapel International.
READ: Meet the Boy Who Came From Mars and Has Predicted How the World Will End Soon
The man of God is married to Florence Abiola Akano now known as Faith Oyedepo They are blessed with four children together David Jr, Isaac, Love, and Joyce David Oyedepo Jr and Isaac Oyedepo also ordained as Pastors in May 2007 by Kenneth Copeland.
David Oyedepo Jr formerly pastored the London Branch of the Church with his wife, Kemi but is now the resident pastor of the church headquarters while his brother Isaac Oyedepo pastors Winners' Chapel International, Maryland, in the United States of America with his wife Ayomitide.
His first daughter Love is married to Stephen Ogah, who also pastors in Winners' Chapel.
Joys Priscilla is the last child and second daughter. She married Abimbola Abodunrin in 2020
ORISEJAFOR:
Oritsejafor is the head and the Senior Pastor of Word of Life Bible Church, located in Warri, Nigeria. He became the National President of the Pentecostal Fellowship of Nigeria (PFN) on February 7, 2005. A honour he held diligently for close to five good years.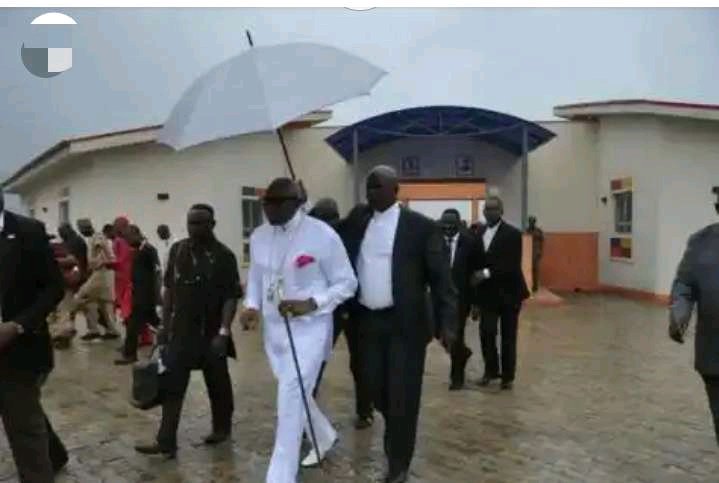 In his earlier life, he enrolled at the All Nations For Christ Bible Institute located in Benin City, Nigeria.
While in Bible school, the bishop could not preach and could not do anything as far as ministering the word of God is concerned. He got to a point where he thought he had made a mistake in attending Bible school. His inadequacy was so obvious at that time, he began to question why a person like him should go to Bible school to become a preacher. He had the zeal of attending a Bible school to be a preacher, and here he was in Bible school and couldn't preach, but finally, he started doing the work of God with passion and zeel and we have seen the rate at which his hard work has taken him.
The man of God is another man of God that doesn't joke with his bodyguards, he was also heavily criticised.
DO YOU HAVE ANYTHING YOU WANT TO TELL US ABOUT NIGERIA? CLICK HERE TO JOIN 9JA FORUM AND SHARE YOUR TOPICS WITH OVER 4000 MEMBERS.
WATCH MORE NEWS ON OUR YOUTUBE CHANNEL CLICK HERE TO SUBSCRIBE
List of Some Top Nigerian Pastors That Move Around With Heavy Security Guards.
Professional freelancer and webmaster.
From Toktok9ja Media
The views expressed in this article are the writer's opinion, they do not reflect the views of the Publisher of TOKTOK9JA MEDIA. Please report any fake news, misinformation, or defamatory statements to toktok9ja@gmail.com