Why the world is embracing plastic-free periods
4 min read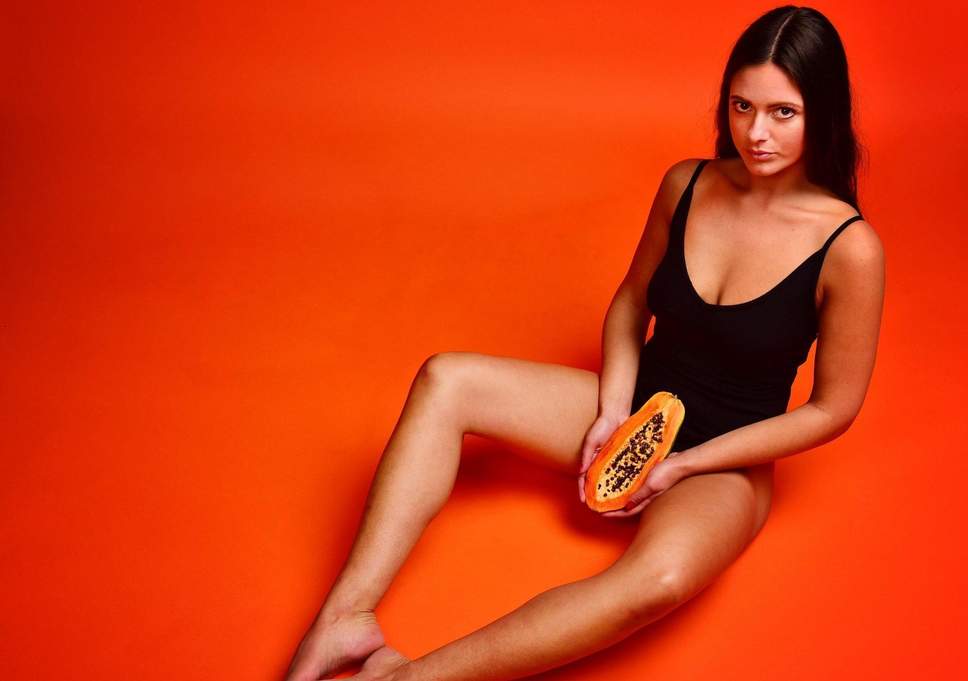 From Thinx's sell-out pants to Dame's reusable applicator, the world is waking up to plastic-free periods
Revolutions can be kickstarted with the merest of gestures. Realising that it pays to think small was a Eureka moment for Celia Pool, co-founder of organic tampons company Dame — which this year released D, the world's first reusable tampon applicator, on Kickstarter.
"We couldn't ignore the plastic waste impact of tampons, not to mention the chemicals they contain," Pool explains. "There are nine used plastic applicators for every kilometre of UK beach." But menstrual cups were too much of a habit change — Pool knew it wouldn't take off. Whereas women already used tampons, and were buying reusable bottles, D was the end point of this thought process.
The device is a small, green applicator, made from medical grade mediprene with active microbial technology to keep it hygienic. It can be used with any non-applicator tampon, and is, as Pool puts it, a "very low-tech product. Just wash it, dry it — you're done." It resonated: D hit its Kickstarter crowdfunding campaign of £20k by day four and trended worldwide on Twitter. Since its launch in March, the company has received orders from people in more than 50 countries.
D has become the headline act in a new plastic-free period movement. Single-use plastic is (finally) public enemy number one. At the same time, women are more troubled by the presence of chemicals in traditional feminine hygiene products and there is a new directness in the language we use to talk about menstruation. Savvy innovators have intuited the age and are creating products to suit the new mood of conscious consumerism.
Take Thinx, the world's first "period-proof underwear", which launched in the UK market this month in an exclusive partnership with Selfridges and zeitgeist online emporium Soda — where they are already a bestseller. Thinx is innovative: each pair is made from four layers of moisture-wicking cotton, anti-microbial lining, super-absorbent fabric and a leak-resistant barrier, and is designed to be worn as a replacement or a back-up to current products. Pairs come in various styles and absorbancies.
"There has been no innovation in the period space since 1937, with the invention of the menstrual cup — and that only went mainstream recently," observes Thinx's CEO Maria Molland Selby. "Thinx is better for the environment, and for the people that use it. The average menstruating person throws away up to 135 kilos of period waste in their lifetime. Thinx offers the chance to eliminate waste that would ordinarily end up in landfill, or polluting our shorelines. Thinx is also better for your body as there are no toxic dyes or bleaches."
And cheaper: Molland Selby explains that the average woman spends up to £230 a year on feminine hygiene products, which equates to eight pairs of Thinx. "Considering they can last up to two years, and can be worn any time of the month, it's a cost-effective option."
Moreover, these are brands that speak to women with respect. Unlike the breathiness of your usual tampon advert — exclamation marks overlaid on bubblegum backgrounds — Thinx's aesthetic is minimal. The girls aren't linking arms and skipping into the horizon: they're hanging out in grey vests and Thinx pants.
"All the brands were sticking with this archaic idea of being liberated to float around in a white dress on your period," says Leah Remfry-Peploe, one of the co-founders of Ohne — another innovator in the femtech space. Ohne is a subscription service; order its "100 per cent organic tampons" in three different absorbencies and in a quantity that suits your needs, and Ohne will deliver a box each month in time for you to use them.
Both founders were frustrated by the lack of transparency about the chemicals in traditional offerings. "There's more regulation of the hamster food market," says Remfry-Peploe. Ohne also absorbs the VAT on the tampons in a bid to fight period poverty. Millennial women are recommending the service to friends — it suits this generation's priorities of convenience and conscious consumerism.
For Pool and Dame, it's game on. "The kitchen has a recycling bin, but in the bathroom there's not much there. We want to turn the bathroom green."
Professional freelancer and webmaster.
From Toktok9ja Media
The views expressed in this article are the writer's opinion, they do not reflect the views of the Publisher of TOKTOK9JA MEDIA. Please report any fake news, misinformation, or defamatory statements to toktok9ja@gmail.com