Chinese Bodybuilder Eats 70 Egg Whites Per Day Ahead Of First Show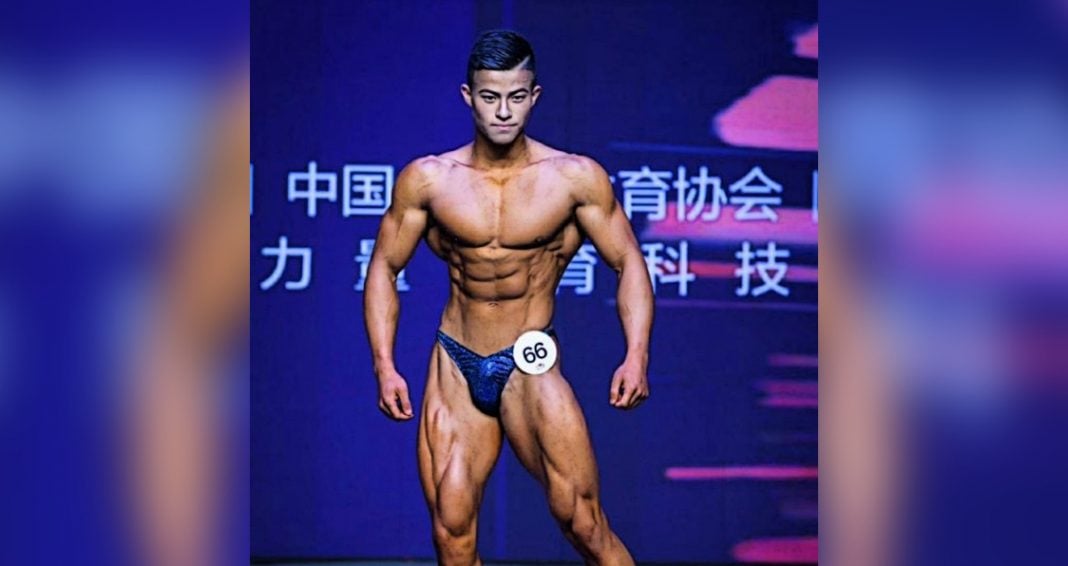 This week in Eastern China, a college student won a bodybuilding contest after following a rather extreme diet- 70 egg whites per day.
Zhang Nu, age 22, attends Hangzhou Normal University in Hangzhou, Zhejiang Province, China. He won the the 168-centimeter (66-inch) Classic Bodybuilding category of the China University Bodybuilding and Fitness Championship (CUBB).
He started bodybuilding two years ago in adolescence, and has packed on significant size. He told his local Hangzhou News:
" One day, I sat on my bed, bored, looked down on my stomach, and saw a seam. I think it's very interesting. I started to do abdominal curling and abdominal training."
At his recent competition, Zhang boasted only 5% body fat.
Of course he credits an intense training regimen for his success, but also has specific ideas on proper diet, having consumed 70 egg whites every day for a month before the show.
He understands the extreme nature of the diet.
Through January and February, his diet included large amounts of beef, which were largely substituted for egg whites in March. He understands the extremity of this practice, and would not recommend it for the lay-person.
"The absorption and utilization of protein in eggs is very high and digestion is fast. But of course, ordinary people do not need to take my menu."
The average egg white contains around 3.6 grams of protein and 17 calories, so Zhang would have been ingesting about 252 grams of protein and 1,190 calories daily just from egg whites.
Egg yolks are usually spurned for their low protein and high fat content. A large amount of egg yolks can easily skyrocket a calorie count.
Now looks forward to stepping on stage at the 52nd Asian Fitness and Bodybuilding Championships in Mongolia later this month. No word on whether he will be following his famous diet between shows.
Professional freelancer and webmaster.
From Toktok9ja Media
The views expressed in this article are the writer's opinion, they do not reflect the views of the Publisher of TOKTOK9JA MEDIA. Please report any fake news, misinformation, or defamatory statements to toktok9ja@gmail.com