Niger Crisis: ECOWAS Leaders Order Immediate Invasion of Niger to Restore Constitutional Order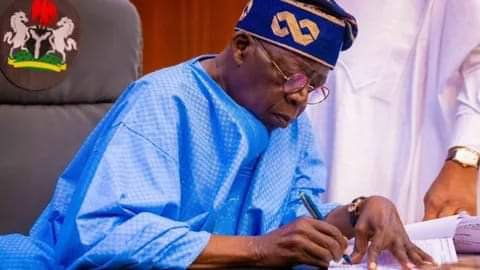 Niger Crisis: ECOWAS Leaders Order Immediate Invasion of Niger to Restore Constitutional Order.
In a bold move aimed at averting a potential crisis in the West African region, ECOWAS leaders have taken the decision to order the immediate invasion of Niger, with the goal of restoring constitutional order.
The decision comes as the political turmoil in Niger Republic continues to escalate, posing a grave threat to the stability of not only the nation itself but also to neighboring countries, particularly Nigeria.
President Bola Tinubu, the chairman of ECOWAS, emphasized the urgent need for intervention during the 2nd extraordinary summit on the socio-political situation in Niger. The summit, held in Abuja, saw the participation of leaders from various West African nations. The presence of these leaders shows the gravity of the situation and the shared concern for regional stability.
The ongoing political crisis in Niger has the potential to create a ripple effect of instability throughout the region. With the rise of a military junta in Niger Republic, the delicate balance of power is at risk, and the consequences could be dire. President Tinubu stressed that the situation not only undermines democracy in Niger but also threatens the hard-won stability of neighboring Nigeria and other ECOWAS nations.
READ: Tribunal – INEC Denies Deducting 2.5 Million Votes from Peter Obi's Score
While the decision to intervene is rooted in the noble goal of restoring constitutional order, it's essential to consider the potential negative repercussions. One important concern is the potential impact of the invasion on the northern part of Nigeria. The region, which shares a border with Niger, could experience spillover effects of the conflict, including an influx of refugees and heightened security risks. This could strain an already fragile situation in Nigeria's northern states.
Furthermore, the economic implications of the invasion are a matter of concern for both Nigeria and Niger Republic. Disruptions in trade, commerce, and cross-border activities could lead to economic setbacks for both nations. Niger, a landlocked country heavily dependent on its neighbors for trade routes, could suffer severe economic strain, potentially leading to a ripple effect on the livelihoods of its citizens.
The region's stability hinges on a successful resolution that not only addresses the immediate crisis but also lays the groundwork for sustained peace, prosperity, and cooperation among West African nations.
WATCH THIS VIDEO:
DO YOU HAVE ANYTHING YOU WANT TO TELL US ABOUT NIGERIA? CLICK HERE TO JOIN ESSENCE FORUM AND SHARE YOUR TOPICS WITH OVER 4000 MEMBERS.
WATCH MORE NEWS ON OUR YOUTUBE CHANNEL CLICK HERE TO SUBSCRIBE
Niger Crisis: ECOWAS Leaders Order Immediate Invasion of Niger to Restore Constitutional Order.
Professional freelancer and webmaster.
From Toktok9ja Media
The views expressed in this article are the writer's opinion, they do not reflect the views of the Publisher of TOKTOK9JA MEDIA. Please report any fake news, misinformation, or defamatory statements to toktok9ja@gmail.com