Drama in Imo State As Twin Poisons His Brother's Food with Rat Killer (VIDEO)
Drama in Imo State As Twin Poisons His Brother's Food with Rat Killer (VIDEO).
Twins are known to have a strong bond which makes them sensitive and submit to each other, but this story becomes the opposite.
In Imo State, the Southern part of Nigeria, a twin was mobbed by neighbours for putting rat poison for his brother with the intention to use him for money ritual after he dies.
Yahoo Boy Stabs Himself to Death With a Knife Borrowed from Orange Seller (Video)
According to reports, the desperate twin on that fateful day bought rat poison and put it in his brother's food. As the brother was about to eat the food, he suspected foul play and asked why his food was looking very blackish.
Photo of 83-year-Old Chief Olusegun Obasanjo Sitting on the Floor Calls for a Debate
After many interrogations and quarrel the victim was said to have alerted the attention of other neighbours who came out to questions his brother who later confessed to the crime.
Just in: 36 State Governors Drag Buhari to Court After He Did This
He was then taken outside for the public to see, plantain leaves were tied across his body as he was forced to eat the food and die.
It took the crying and begging of other people including the victims to save his life. His brother "the victim" can be seen pleading and crying in the video while begging the neighbour to spare his life despite what he did. Now that's a golden heart.
After the wicked twin ate the food, he was later given palm oil as can be seen in the video to neutralize the poisonous food he ate. His own poison.
Furthermore, I learned that they were not just twins but triplets and the third born among them was a girl.
This is wickedness in the highest order, how can you plan to kill your own brother for money Rituals?
It is even more shocking that the boy who carried out the crime is still very young and one begins to wonder how he could come up with such devilish thoughts.
You can watch the video here.
Please drop your thoughts in the comment box below and share this post with someone.
Follow us on Facebook, Instagram & Twitter to keep up to date with trending news as it happens.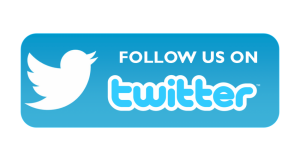 Professional freelancer and webmaster.
From Toktok9ja Media
The views expressed in this article are the writer's opinion, they do not reflect the views of the Publisher of TOKTOK9JA MEDIA. Please report any fake news, misinformation, or defamatory statements to toktok9ja@gmail.com