Here is the Man Who Committed Suicide for Having Two-Face
Here is the Man Who Committed Suicide for Having Two-Face.
His story was first mentioned in Anomalies And Curiosities of Medicine in 1896. It is said that Edward was born in one of the most notable families in England. On the back of his head, he had another face. And it was "alive". It could open its eyes, laugh and cry, follow people around it, but never spoke, and could not eat.
Syrian Christians Needs Your Prayers So They Don't Go Into Extinction
Moreover, Edward's 'primary' face was very beautiful, and the boy himself grew up very gifted. All of his friends spoke of him as a bright man. Friends said he was gifted with God's favour, and still played well on various musical instruments. Those familiar with Edward Mordrake said he had a very handsome face, but only in front. On the back of the head, he had another face that seemed to exude evil and was very ugly.
You May Also Like:
Top 10 Profitable Business That Can Make You a Millionaire in 3 Months
This anomaly is known as Craniopagus Parasiticus — a parasitic Siemese twin that is almost completely absorbed by the stronger sibling.
Edward lived in complete solitude, refusing visits even to members of his own family. Edward said this person "never sleeps and tells me things that can only be said in hell". And this second person broke Edward mind when he got older. It rejoiced when the young man was sad and cried when he was in a good mood.
Also See: We Can't Afford to Allow Racism to Divide Us and Drive Us into Social Unrest, Patricia Scotland Writes
He often woke up from the fact that the second face was "whispering" something to him. He claimed that his "evil" face spoke evil words to him at night.
Because of some unforgiven crime of my ancestors, I am stuck to this villain. He is undoubtedly the devil. I ask, I implore you, to remove him from human likeness, even if I die during the operation," he wrote his doctors. But no one dared.
SEE: FIFTEEN THINGS A WIFE CAN DO TO MESS UP HER MARRIAGE
At 23, Mordrake committed suicide by shooting himself in the second face. In his suicide note, he requested that the "demon" be cut out of his body before being buried.
Today, there is one boy with such anomaly in the world. He has lived to the age of 15. His name is Tres Johnson, and he lives in Burnie, Missouri in the United States.
One more case is known. The "Two-headed Boy from Bengal" was born in 1783 and died of a cobra bite at age 4. His skull is kept at the Royal College of Surgery.
From 130 kg to 89Kg — Anita Idemudia Shares the Most Inspiring Weight Loss, Success Story
Please drop your thoughts in the comment box below and share this post with someone.
Follow us on Facebook, Instagram & Twitter to keep up to date with trending news as it happens.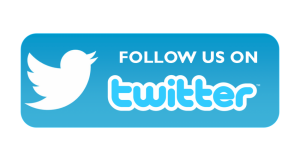 Professional freelancer and webmaster.
From Toktok9ja Media
The views expressed in this article are the writer's opinion, they do not reflect the views of the Publisher of TOKTOK9JA MEDIA. Please report any fake news, misinformation, or defamatory statements to toktok9ja@gmail.com