Here's what 5 millionaires and billionaires would do if they lost it all and had to start over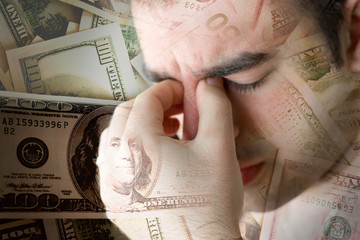 Having started from scratch once, it's not surprising that many self-made millionaires and billionaires think they could succeed again if they lost everything overnight. Even if they couldn't reach the same level of wealth they have today, they believe they have a good plan for how they'd try to succeed.
Here's what Mark Cuban , Richard Branson and other successful individuals would do if they had to start over.
Mark Cuban would bartend and work in sales.
If the self-made billionaire and "Shark Tank" investor lost everything, his first step would be to go out and get two gigs. "I would get a job as a bartender at night and a sales job during the day, and I would start working," Cuban said in an episode of the podcast "How I Built This."
While he's confident he could succeed again , he's not sure he could become a billionaire again. "To be a billionaire, you have got to get lucky," Cuban said. But he's certain that he could turn at least seven figures. "Could I become a multimillionaire again? I have no doubt."
Richard Branson would start another business.
If the 67-year-old billionaire entrepreneur had to reboot, he knows exactly what he would do : Launch a new business he hasn't tried yet. A devoted note taker , Branson would "go through all my notebooks, find the best ideas that had fallen through the cracks and start them up," he writes in his autobiography, " Finding My Virginity ."
While a lot has changed in the business world over the past several decades, the fundamentals of building a strong business have not, he says: "Once an entrepreneur, always an entrepreneur. I know I'd find a gap in the market somewhere."
Barbara Corcoran would get a job as a waitress.
The self-made millionaire says she is still "worried about all of a sudden losing everything." If that happened, Corcoran would go back to waitressing , which is the one job, out of the 22 she worked before age 23, that most prepared her to build a successful company .
"You learn more in waitressing than you can in any other job, and I had every kind of menial job you can imagine," the self-made millionaire tells CNBC Make It.
If she had to start from the bottom again, it wouldn't affect her happiness, either, she adds: "I was happy before I made any money and I guess I'll be happy again."
Marcus Lemonis would sell cars
"If I lost everything today and I had to start over, I would go sell cars," says the self-made millionaire and star of CNBC's "The Profit." "Because I'm working with somebody else's inventory, I control my own pay plan. I control my schedule. I can get up at 5 in the morning and work 'til 10 at night. And I enjoy it."
Jim Koch would take a month off
The Boston Beer Company founder nearly did lose everything, he tells CNBC Make It. About 10 years ago, after discovering a defect in its bottles, the company had to recall 25 million bottles of beer.
His dad asked him, "What do you think can happen here?" Koch recalls. "And I said, 'Well, we could lose everything. This could be the end.' And my dad said, 'Don't worry. It's been a great ride and I'm proud of you.' And I thought, perfect, I'm going into it with that attitude. If I lose everything, it's OK. It's been a great ride. You did some amazing things. What's next?"
As for the next project, he has no idea what it would be. "The first thing I would do is take a month off," says Koch. "Take a deep breath, take a month off and think about it."
Professional freelancer and webmaster.
From Toktok9ja Media
The views expressed in this article are the writer's opinion, they do not reflect the views of the Publisher of TOKTOK9JA MEDIA. Please report any fake news, misinformation, or defamatory statements to toktok9ja@gmail.com