The Four Types of Intelligence According to Psychologists
2 min read
According to Psychologists, there are four types of INTELLIGENCE:
1) Intelligence Quotient (IQ)
2) Emotional Quotient (EQ)
3) Social Quotient (SQ)
4) Adversity Quotient (AQ)
1. Intelligence Quotient (IQ):
This is the measure of your comprehension ability", solve mathematics; memorize things, and recall subject matters.
READ: 4 Foods That Can Damage Your Sperm Cells You Should Avoid Eating
2. Emotional Quotient (EQ):
This is the measure of your ability to maintain peace with others; keep to time; be responsible; be honest; respect boundaries; be humble, genuine and considerate.
Five Ways to Defend Yourself from Attack as a Woman
3. Social Quotient (SQ):
This is the measure of your ability to build a network of friends and maintain it over a long period of time.
ALSO READ: How to Stay Alive When Infected with Covid-19
People that have higher EQ and SQ tend to go farther in life than those with high IQ but low EQ and SQ. Most Schools capitalize on improving IQ level while EQ and SQ are played down.
A Man of high IQ can end up being employed by a Man of high EQ and SQ even though he has an average IQ.
Your EQ represents your character; your SQ represents your charisma. Give in to habits that will improve these three Qs but more especially your EQ and SQ.
EQ and SQ make one manage better than the other.
How Alhaji Dikko Died of Covid-19
Please don't teach Children only to be IQ but also to be EQ and SQ.
Now there is a 4th one: A new paradigm
4. The Adversity Quotient (AQ):
The measure of your ability to go through a rough patch in life and come out without losing your mind.
AQ determines who will give up in face of troubles, who will abandon their family or who will consider suicide.
From 130 kg to 89Kg — Anita Idemudia Shares the Most Inspiring Weight Loss, Success Story
To Parents.
Expose Children to other areas of life than academic. They should adore manual work (never use work as a form of punishment), sport and art. Develop their EQ, SQ and AQ. They should become multifaceted human beings able to do things independently of the Parents.
Finally, do not prepare the road for the Children. Prepare the Children for the road.
Please drop your thoughts in the comment box below and share this post with someone.
Follow us on Facebook, Instagram & Twitter to keep up to date with trending news as it happens.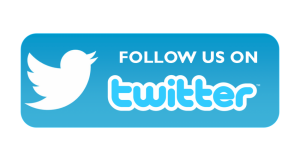 Professional freelancer and webmaster.
From Toktok9ja Media
The views expressed in this article are the writer's opinion, they do not reflect the views of the Publisher of TOKTOK9JA MEDIA. Please report any fake news, misinformation, or defamatory statements to toktok9ja@gmail.com