VIDEO: Wife Beat Up Husband for Slapping Her in Front Of His Mother
VIDEO: Wife Beat Up Husband for Slapping Her in Front Of His Mother.
Sometimes as a man, it is good to respect yourself and allow your wife to have her way especially when you have offended her and she has refused to give you food to eat since morning leaving you with no strength to even quarrel.
Why I Love Showing Off My N.a.k.8.d Body – Nollywood Actress Khyara Nwokora
The case of a man and his wife seriously battling after a brief argument was not a good sight for his aged mother, neighbours, and passersby.
According to the video which had since gone viral, the fight started after a little misunderstanding between the man and wife which led to the intervention of his aged mother.
On seeing his mother's intervention, the man was said to have slapped his wife angrily to show he was indeed superior and the head of the family.
The boiling wife who was waiting for an opportunity to show her strength and justify the quote that says "What a man can do, a woman can do better", lifted her husband and slammed him on the floor.
School Girl Who Beat and Tore the Pant of Her Colleague Found Half Dead After Drinking Poison
She didn't stop there; she bounced on him and forced him to fall inside a gutter just beside where he initially landed.
Sitting on his body, she threw punches on him while he struggles to regain balance and manhood.
It took the help of neighbours and passersby to separate the fighting couples.
It's hard to believe a woman can move such a way, just the same way we see in WWE.
If you ask me I would say she has watched a lot of WWE wrestling and may have even practiced the moves just in case a day like this comes so she can fully defend herself.
From the look of things, this was not the first time the couple has engaged in such a battle, the man must have oppressed her so many times. It appears he met his waterloo this very day.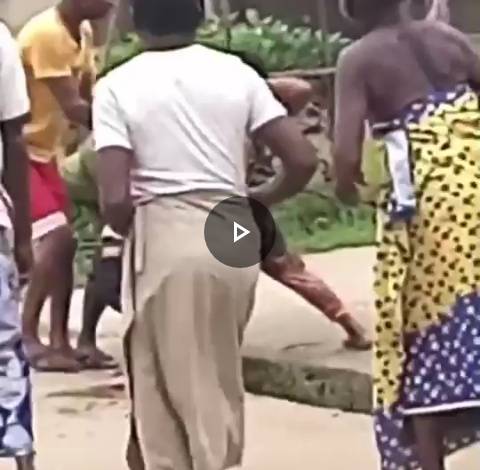 Let's hope he learns from this embarrassment.
FOLLOW OUR INSTAGRAM HANDLE AND WATCH THE VIDEO
What's your thought on this, is she right to beat her husband up?
Please drop your thoughts in the comment box below and share this post with someone.
Follow us on Facebook, Instagram & Twitter to keep up to date with trending news as it happens.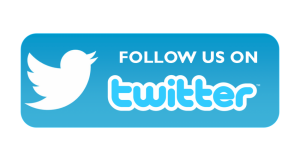 Professional freelancer and webmaster.
From Toktok9ja Media
The views expressed in this article are the writer's opinion, they do not reflect the views of the Publisher of TOKTOK9JA MEDIA. Please report any fake news, misinformation, or defamatory statements to toktok9ja@gmail.com