While Her Husband Was Away, 3 Islamic Men Had S3x With Her and Impregnated Her As Initiation Into the 'Hakika Sect'.
Three men have been arrested by the Katsina State Police command for impregnating a twenty years old woman who is also the wife of their friend in Danja LGA of Katsina state.
The three men that were arrested were reported to be members of the Hakika Islamic sect. And the husband of the woman whom they impregnated is said to have traveled to Lagos State for work.
The arrest was confirmed by SP Gambo Isah who is the spokesperson of the Katsina State Police Command, he told the press that the suspects planned and agreed to have s3× with the lady under the guise of initiating her into the Islamic sect.
READ: I Didn't Call My Uncle To Clean Up The Room After Stabbing Ataga – Chidinma Reveals More Secrets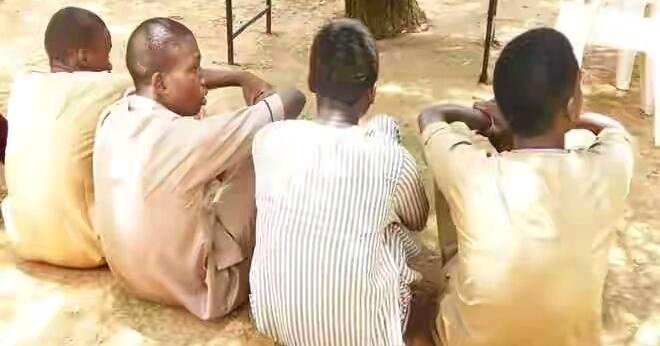 SP Gambo Isah also added that Mr. Abdullahi Ishiyaku who is reported to be the husband of the lady returned home after spending a year and seven months in Lagos, only to see his wife Zainab Ahmed with a four months old baby girl.
READ: 'He Gave Me Human Blood To Drink For Miracle Money' Church Member Exposes Popular Pastor
The husband of the lady told the police that he had left his wife in the hands of her parents because he will be traveling to Lagos for a very long time.
" However, when he returned earlier in June, he met his wife with a four-month-old baby girl. In the course of an investigation, the lady stated that she was indoctrinated into a new Islamic Sect called ' Hakika' by three suspected r*pists who jointly had carnal knowledge of her, " Said SP Gambo Isah.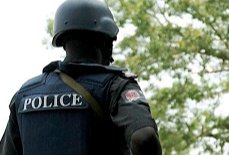 The suspects are listed as Tukur DanAzumi, male, aged nineteen years old, Abubakar Yahuza, male, aged twenty years, Rufa' I Sanusi, male, twenty-seven years old and they are all from Danja Local Government Area of Katsina State.
"I told them that I wanted to join the sect and they said one of the conditions for joining the sect involves them having carnal knowledge of me. I agreed and the three of them did, and then initiated me into the sect, " said Mrs. Zainab Ahmed.
READ: "The Guy I Slept With Gave Me 50k And I Felt Like Break Dancing"- Chidima Ojukwu Recounts How She Met Ataga At
DO YOU HAVE ANY NEWS YOU WANT TO REPORT? CLICK HERE TO REGISTER AND SUBMIT YOUR NEWS FOR PUBLICATION ON TOKTOK9JA
WATCH MORE NEWS ON OUR YOUTUBE CHANNEL CLICK HERE TO SUBSCRIBE
Professional freelancer and webmaster.
From Toktok9ja Media
The views expressed in this article are the writer's opinion, they do not reflect the views of the Publisher of TOKTOK9JA MEDIA. Please report any fake news, misinformation, or defamatory statements to toktok9ja@gmail.com