I Want 2Million For My Husband's Sperm Donation
3 min read
I Want 2Million For My Husband's Sperm Donation.
My husband donated his sperm for IVF without my consent. We have been married for 8 years with 5 children, 2 boys and 3 girls, and his best friend has been married for 3 years without kids.
READ: The Three Love Portions Ladies Use to Win the Heart of Men
My husband was given One (1)million Naira for his sperm to be donated to the wife to my husband's best friend. I was never told about this. Her pregnancy was announced around October 2018.
I was so happy for her, she never disclosed anything to me let alone how she went for IVF procedure. She gave birth to 2 daughters in August 2019. They threw a party and painted the town red.
In mid-June 2020, the kids just turned 10 months when one of them fell from the rocking chair in their sitting room.
Here is the Man Who Committed Suicide for Having Two-Face
She was bleeding, so they took her to the hospital, only to discover that she was SS, they later took the other one there for test and she is AS. They called my husband 2 weeks ago at 2am early morning on that day to come to the hospital, he wanted to go alone, I said I will come with him as I was also very worried for the baby.
The first thing that shocked me, was that the baby so much looked like my daugthers at that age. She has the big eyes of my husband and my 5 kids. My husband was told to donate blood as he has O negative like the child.
He is the only one to give blood to the baby, as she had lost a lot of blood. After 2 hours there, we went home. I could not sleep, I told my husband directly; " Is there something about your friend's child you want me to know?' he said no. I said ok and slept off.
I noticed he was already awake and left home for work too early. I quickly dressed up and went to the hospital to see the baby. Only to see my husband there with them. I asked them straight if it was my husband that donated his sperm for the IVF? Because my husband is AS genotype like his wife unknowingly, while I am AA like her husband. My husband knew but wanted the One (1) Million Naira.
They did not bother to find out. She told me she wanted to tell me when they were all planning it last year, it was my husband that kicked against it, that I will never agree to the plan. I called his family and my uncle only, as I do not have parents. I told them that I can only remain in this marriage if the 2 daughters of his best friend is given back to me.
They are my husband's kids and mine as well, or they MUST pay me 2 million Naira, or I will quit my marriage. My husband is a cow. The twins are too beautiful like my husband for me to leave them with that family. My last child is lonely and needs a little one to play with. I know i sound a bit crazy, l' am sorry i can not think strait anymore. This is just too much for me to handle.
I need advise on what to do next. Thanks
— Anonymous
Your thoughts please
Please drop your thoughts in the comment box below and share this post with someone.
Follow us on Facebook, Instagram & Twitter to keep up to date with trending news as it happens.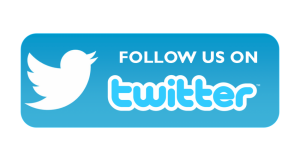 Professional freelancer and webmaster.
From Toktok9ja Media
The views expressed in this article are the writer's opinion, they do not reflect the views of the Publisher of TOKTOK9JA MEDIA. Please report any fake news, misinformation, or defamatory statements to toktok9ja@gmail.com