Wives, Learn to Trust Your Husbands, Read This, It Could Help Your Marriage
Wives, learn to trust your husbands.
Sometimes your husband may come back home late and give you one reason you cannot find in any book, Let love and trust prevail.
READ: How This Facebook Comments Just Crashed a Marriage
Imagine Jonah coming back after 3 days of absence, no phone call, no message, nothing, only to tell his wife he was swallowed by a fish and vomited after 3 days, just imagine how that sounded.
The wife will feel like breaking his head.
"Swallowed by fish, really?
Are you talking to a baby?
What an insult, lying to me as if I don't have any brains? Which fish, mackerel or tilapia"?
ALSO READ: Katherine Schmidt was Jailed 14yrs for Raping Her 12yrs Old Student but Ended up Marrying Him
Even if Jonah reported the issue to a pastor, the pastor will call him aside and say brother Jonah, why not pray against lying spirits.
Neighbors will shout "ahh madam, you don't understand, the fish is another woman". But between you and I, Jonah was telling the truth.
To Every Wife and Husband out there… TRUST IS POWERFUL!
It is a necessary tool for sustaining all relationships. So please learn to trust your husbands.
Have a trustful life!
Shalom
Please drop your thoughts in the comment box below and share this post with someone.
Follow us on Facebook, Instagram & Twitter to keep up to date with trending news as it happens.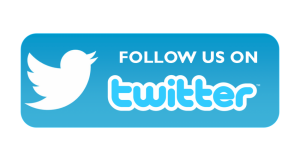 Professional freelancer and webmaster.
From Toktok9ja Media
The views expressed in this article are the writer's opinion, they do not reflect the views of the Publisher of TOKTOK9JA MEDIA. Please report any fake news, misinformation, or defamatory statements to toktok9ja@gmail.com