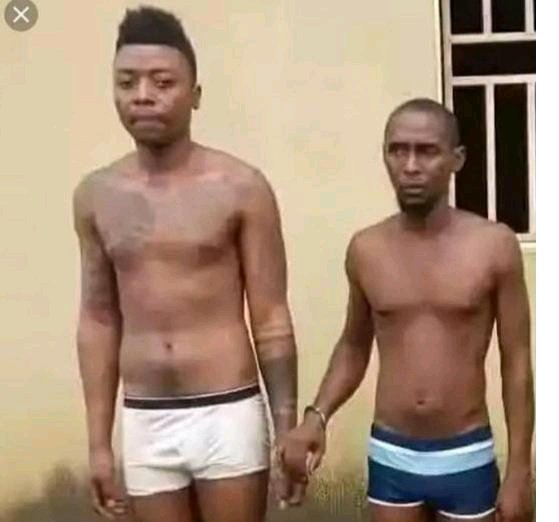 JUSTICE Finally! Man Who Killed Jumia Delivery Agent Sentenced To Death By Hanging.
A man identified as Sodeinye Mbatumukeke has been sentenced to death by hanging by a Rivers State High Court sitting in Port Harcourt.

According to reports, he was convicted and sentenced to death for murdering a Jumia delivery agent, Chukkwuma Eleji.
Justice I. P. Chigoezi-Igwe, while delivering judgment on Monday, Feb 15, in Port Harcourt discharged and acquitted the second defendant in the case, Divine Naabe, of the murder and robbery charges.

In 2017, the convict, Mr. Sodienye Mbatumukeke was arrested alongside his friends, Mr. Divine Excel Naabe and Miss Joy Eluwa for the murder of the Jumia delivery agent, who was said to have delivered expensive smartphones which they ordered online to the convict's apartment before he was attacked and killed.
Justice Chigoezi-Igwe in his judgment said the prosecution team was able to prove their case and convinced the court that Mbatumukeke killed the Jumia agent.

The judge ruled that even though the convict was rejecting the confessional and extra-judicial statements he earlier made in the matter, the evidence provided was weighty enough to prove that he (Mbatumukeke) murdered the Jumia delivery agent.
Mbatumukeke was also found guilty of the second charge, armed robbery. The judge described the murder of the Jumia delivery agent as unlawful and gruesome.

He then sentenced the prime suspect to death by hanging, noting that the sentence will serve as a deterrent to other criminal elements.

Justice Chigoezi-igwe, however, discharged and acquitted Naabe of murder and robbery charges, noting that there were doubts in the evidence provided by the prosecution team to find the second Defendant guilty of the crimes.
As earlier stated, Mbatumukeke was arrested alongside his friends, for the murder of the Jumia delivery agent, who was said to have delivered expensive smartphones which they ordered online to the convict's apartment before he was attacked and killed in March 2017.
The victim was said to be delivering two iPhones to some customers, who had ordered for them through the Internet when he was attacked and killed.

The assailants were reported to have dumped his remains in a septic tank in a desperate attempt to cover up the crime.

At the time, the state police spokesperson, DSP Nnamdi Omoni, who confirmed the incident, said the suspects upon their arrest, confessed to the crime.

The lady among them was said to be Mbatumukeke's girlfriend.
DSP Omoni said, "Operatives of SARS, acting on credible intelligence on Monday, at about 3 am arrested three suspects– two males and a female-identified as Sodienye Mbatumukeke, Excel Divine Naabe, and Joy Eluwa.

"These armed robbers ordered smartphones from a certain courier company in Rivers State. Then the company sent the phones through a dispatch rider. On getting there, the hoodlums beat up the dispatch rider and later shot him; he died inside their flat.

"After killing him, they threw his corpse into a septic tank. Our men, who were acting on credible intelligence, arrested the suspects and they showed us where they hid the corpse."
The police spokesperson also added that the state Commissioner of Police, Zaki Ahmed, who led other senior police officers to the scene, appealed to members of the public to always share information with the police.

The two prime suspects, however, passed the bulk to each other.

Naabe at the time claimed he was on a visit and had seen Mbatumukeke pushing the deceased into the septic tank.

He said, "On my way to this place, I saw him (Mbatumukeke); he was packaging something like a black waste bin. He was saying I should just go inside and chill out. He said he would soon join me in the room.

"I overheard some neighbours asking him what he was doing close to the septic tank and he gave them an excuse. I went inside and saw bloodstains in the bathroom.

"When I queried him, he brought out a gun and pointed it at me, saying if I uttered a word about what I saw, he would kill all my family members."

However, Mbatumukeke claimed it was Naabe who killed the victim, adding that he hit the courier man with an iron on the head.

"He hit him with iron on the head and blood was gushing out. I was afraid; I was vibrating. I didn't know what to do. God is my witness," he added.

Watch the Video of Two Nigerian Men Who Fought to Death in South Africa:
MORE NEWS: OH NO! Medical Doctor & Only Son Dies In Car Accident Two Months To His Wedding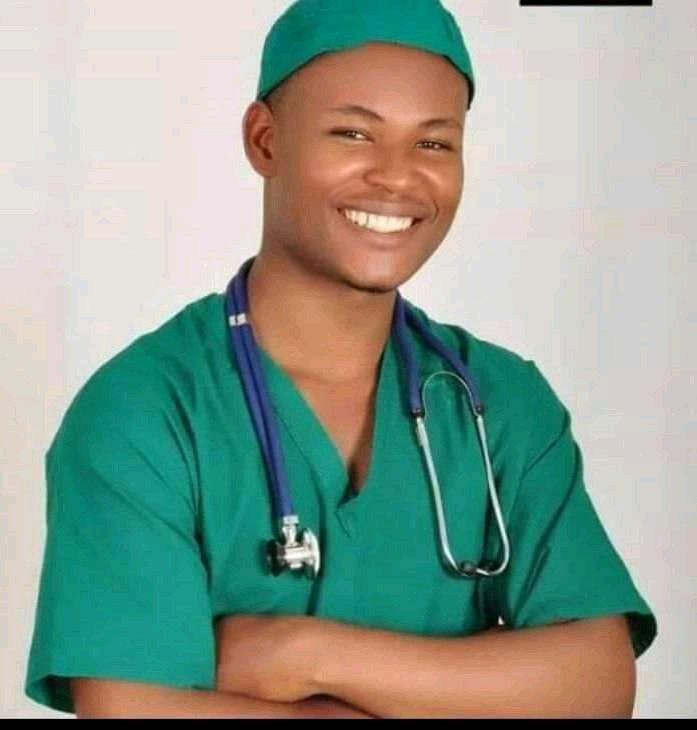 In another news, a medical doctor identified as Chidera Alexander Ifudu has lost his life after he was involved in a motor accident.

The accident involving his Lexus SUV occurred on Friday morning, February 12, along Port Harcourt/Aba Expressway.

Even though how the accident occurred is still a bit sketchy, it was gathered that Dr. Chudera was trying to avoid hitting a pedestrian when his car veered off the road and crashed.

Dr Chidera who worked at ESUT Teaching Hospital, Enugu until the time of his death, is reportedly the only son of his father.

His death is coming two months to his wedding.

He was supposed to get married to Judith Ogochukwu traditionally on Tuesday, April 6, 2021, in Umuahia-South local Govenment Area of Abia state, and the church wedding was scheduled for Saturday, April 10, at Holy Trinity Catholic Church, Independence Layout, Enugu.

Friends and family have since taken to social media to mourn him.
WICKEDNESS! Man Stabs Wife Of 20 Years To Death Because She "Cheated On Him."
Also, a man identified as Sobola Olatunji has been arrested by operatives of Ogun State Police Command for allegedly stabbing his 38yrs old wife to death.

According to reports, Sobola had stabbed his wife because he suspected that she was cheating on him.

The spokesperson of the state police command, DSP Abimbola Oyeyemi who confirmed the news to journalists explained that the 46-year-old man was arrested following a complaint by the father of his late wife, Alhaji Ambali Yinusa.

Alhaji Ambali had made the report at the Owode-Egba divisional headquarters where he explained that his son-in-law Sobola Olatunji had a misunderstanding with his wife, Momudat Sobola, which led to a physical fight between them.

He further stated that in the process, Sobola Olatunji took a knife and stabbed his wife at the back.

As soon as the report was made, the DPO Owode-Egba Division, CSP Matthew Ediae dispatched his detectives to the scene where the suspect was promptly arrested and the victim was quickly rushed to the hospital for treatment.
DO YOU HAVE ANY NEWS YOU WANT TO REPORT? CLICK HERE TO REGISTER AND SUBMIT YOUR NEWS FOR PUBLICATION ON TOKTOK9JA
WATCH MORE NEWS ON OUR YOUTUBE CHANNEL CLICK HERE TO SUBSCRIBE
Professional freelancer and webmaster.
From Toktok9ja Media
The views expressed in this article are the writer's opinion, they do not reflect the views of the Publisher of TOKTOK9JA MEDIA. Please report any fake news, misinformation, or defamatory statements to toktok9ja@gmail.com