See The Most Wanted Cultist In Lagos That Kills People During Their Cult Initiation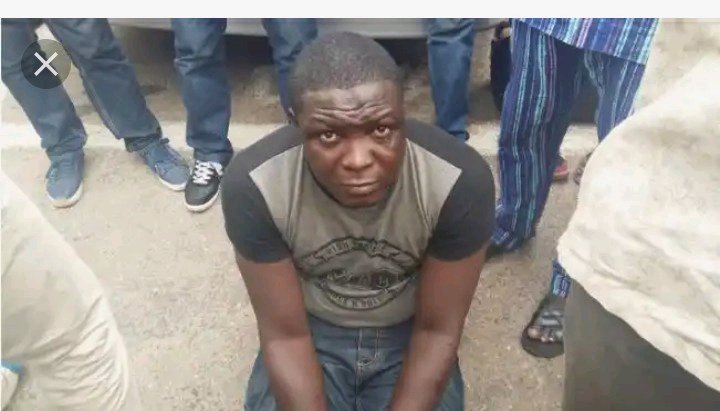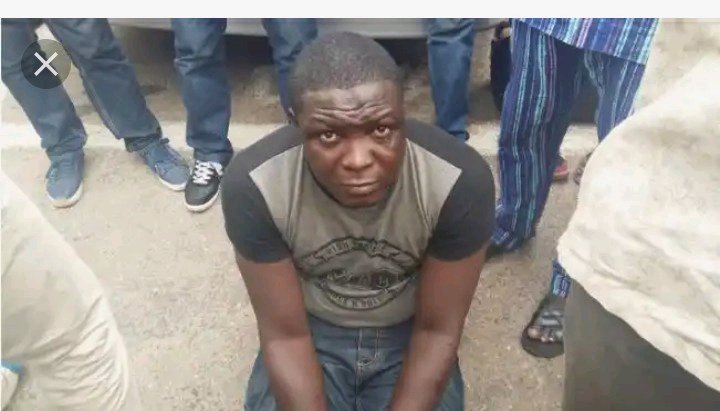 See The Most Wanted Cultist In Lagos That Kills People During Their Cult Initiation.
A suspected cultist by the name, Oriyomi Balogun, who was arrested said he joined the Eiye Confraternity in 2009 to avenge the death of his best friend who was killed by members of Black Axe confraternity.
The notorious cultist, who said he was happy to have fulfilled his wish, added that he killed so many people during Initiation and also the people who murdered his friend, Sunday Folarunsho.
READ: VIDEO: See What Governor Akeredolu Said Nigerians Should Do To Sunday Igboho
The suspect has been on the wanted list of the police for allegedly unleashing mayhem on residents of Shomolu and Bariga in Lagos state, Although he was alleged to have been involved in various robbery and kidnapping operations.
the suspect who was arrested denied the allegation insisting that he only involved in cult clashes and killing of the people who killed his friend.
He said he is a bird and belongs to Eiye confraternity group and his members are fighting with Aye Cult group over who will control the area. He added that his members also fight when they snatch our member's girlfriend. He told the police he joined Eiye because Aye members killed his bosom friend in 2009.
READ: OMG! She Killed Him and Killed Herself Because He Impregnated Another Girl
His death pained him so much and Eiye people came to me that they will help me to avenge his killing if I joined them. I agreed and we killed Femi Wiper. We killed him during a carnival. Lekan Akon was killed in 2010. Since then, have been killing people who are not strong enough to stand our Initiation.
The is always a reward for anything we do, no matter how long it takes, that' s why we must learn to do good, the notorious Cult Leader have been on the wanted list of the police for long time because of the notorious crimes he committed, he was arrested based on intelligence reports given to the police about alleged criminal activities.
He confessed and accepted his crime, speaking to newsmen the notorious cultist said he pitied the family of those young boys he killed during their Cult initiations.
READ: Internet Fraud Pays More Than Any Work In Nigeria, Yahoo Boys Cries Out
He advised the young and upcoming youth to stay away from crime becaue he has seen so any things in life.
DO YOU HAVE ANY NEWS YOU WANT TO REPORT? CLICK HERE TO REGISTER AND SUBMIT YOUR NEWS FOR PUBLICATION ON TOKTOK9JA
WATCH MORE NEWS ON OUR YOUTUBE CHANNEL CLICK HERE TO SUBSCRIBE
Professional freelancer and webmaster.
From Toktok9ja Media
The views expressed in this article are the writer's opinion, they do not reflect the views of the Publisher of TOKTOK9JA MEDIA. Please report any fake news, misinformation, or defamatory statements to toktok9ja@gmail.com