Strange But True: Meet the Igbo Man Who Became A Billionaire by Transporting Dead Bodies During Funeral
Strange But True: Meet the Igbo Man Who Became A Billionaire by Transporting Dead Bodies During Funeral
The Igbo people predominantly come from South Eastern Nigeria and they are widely known for their topnotch business acumen and dexterity. Have you ever heard of the Nnewi Billionaires? Well, they are very real even though the igbo people blow it out of proportion when comparing Nigerian rich men to that of the western world.
Video: See As Monkey Pulls Down Woman's Top in Thailand, Expose Her Melon
Today, we are profiling one of the "Nnewi Billionaires" named Kevin Chukwumobi. This man turned a mourning phase of the Igbo people to a multimillion-dollar company. According to Igbo tradition, death is not an end to life. It is simply a transition to a new world. And without the rites of passage performed during a ceremony called "ikwa ozu", which means "celebrating the dead". Kevin saw an opportunity in this and built himself an industry.
Unbelievable – Community Discovered in Niger State Where Women Still Go About N@k8d
Kevin Chukwumobi was born in Nnewi, Anambra State into the Chief Ben Chukwumobi's family. He had his primary education and secondary school education in Anambra and finally graduated from the Federal Polytechnic with Mass Communication (HND).
Yoruba Slay Mama Exposes Chest Asset in Church During Service
According to Kevin, he had a passion in paying tribute or homage to the dead and his began to pursue his undertaker business, Amuche Pharmaceuticals and Medical Service (APAMS). At its inception, he commenced with only one vehicle however as the business grew bigger from working on foreign funerals, chariots and helicopters came into the business. Kevin revealed that the business grew bigger and faster because there was no competition because people were either afraid or ashamed of such a business.
You might also want to read about another Igbo man who broke boundaries and set new frontiers in the import and export industry. None other than the famous Chief Victor Nnamdi Okafor, the Eze Ego (King of Money) I of Ihiala a.k.a Udu Bunch a.k.a The Young Millionaire. This the Igbo tycoon who died tragically at a time he was to be celebrating his birthday was a billionaire way ahead of his time. Mention Ezego, King of Money till today, and 8 of 10 people would have a tale or two to say about him.
He would have been one of Africa's billionaires. He was fair-skinned, spoke softly and warm smiles danced on his chubby cheeks accentuated by a not-too-bushy mustache. He was relatively very young but at that time, he was very well-known and duly respected in the Nigerian business society.
Please drop your thoughts in the comment box below and share this post with someone.
Follow us on Facebook, Instagram & Twitter to keep up to date with trending news as it happens.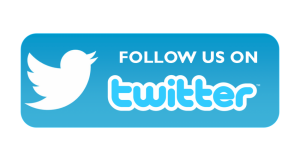 Professional freelancer and webmaster.
From Toktok9ja Media
The views expressed in this article are the writer's opinion, they do not reflect the views of the Publisher of TOKTOK9JA MEDIA. Please report any fake news, misinformation, or defamatory statements to toktok9ja@gmail.com