This Birthday Wishes by a Pretty Young Lady will Melt your Heart
1,648 total views, 2 views today
When you see beauty with brains, then it's hard to look past, a young Nigerian Lady Ahuoiza Suleiman took to her Facebook timeline to write a happy birthday wishe for  herself.
What she wrote will melt your heart…
Dear lord!
You know me better than myself, you know that I'm growing older and will soon be old.
On this day I pray you:
Keep me from being a talkative especially from the habit of thinking that I must say something at all times.
Keep me from people's affairs,help me to always mind my business. Release me from the thought that everybody must like me cause lord in the end I will only need a few of them.Give me the the grace to always make my point as sharp and brief as possible.
Grant me the patience to listen to people and endure them with charity.
Lord I ask for more humility and less self assurance. Teach me the glorious lesson that occasionally I may be wrong..
Keep me reasonably gentle and teach me to know when to react.
Make me sympathetic without being sentimental
Let me discover merit and favor from where I do not expect.
Teach me to always see the good in people.
Teach me how to straighten and strengthen my relationship with you.
Help me to always stay contented as I strive to achieve that which I desire.
And above all bless me to be a blessing to others..
AMEN.
HAPPY BIRTHDAY TO ME..
Her birthday wish is reported to have over 400 likes and comments on Facebook.
We hope all the 'slay queens' and 'small girls with big god' can learn from this young sweet lady, rather than post semi nude photos to celebrate their birthdays.
We wish her many happy returns.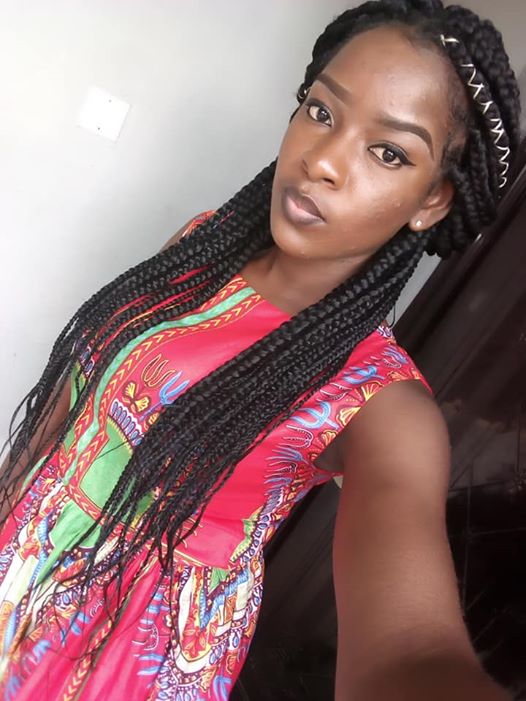 Screenshot
Professional freelancer and webmaster.
From Toktok9ja Media
The views expressed in this article are the writer's opinion, they do not reflect the views of the Publisher of TOKTOK9JA MEDIA. Please report any fake news, misinformation, or defamatory statements to toktok9ja@gmail.com