Tonto Dikeh's Appointment as Director of CYMS and the Way Forward for Nigerian Youths
The youths have always been the future of tomorrow but in Nigeria, the future is still very far. Many abled youths of time immemorial have grown grey hair while still waiting for the future to come.
In the news recently, Nigerian Nollywood actress King Tonto Dikeh landed a Presidential appointment. She was appointed Director of Socials and Empowerment for the Committee of Youth on Mobilization and Sensitisation (CYMS).
This has raised many eyebrows as Nigerians ponder on the outcome of her appointment as it relates to the youths.
Some even wonder if she is the messiah that will bring about the change in the long sabotage of Nigerian youths and elective positions.
Nigerian youths have been denied elective positions and a say in the government for over a decade.
The ones bold enough to confront the government and demand for a breath of fresh air are often silenced and put behind bars. We have seen this happen so many times in Nigeria. Recently, the convener of the "Revolution Now Movement" Omoyele Sowore, and his comrades were whisked away by security operatives. That was another young vibrant youth silenced.
Even though he was highly influential and owned one of the best news agencies in Africa "Sahara Reporters", he was still silenced. His followers and top comrades are still being hunted by the government Nigeria.
Though Sowore's move seemed like treason which is highly frowned at, his message was clear, the youth need to take leadership positions in Nigeria. Digital mentality has to be infused into the Nigerian system for it to work. Assuming Sowore used another approach rather than the term "Revolution Now" which is an act of treason, just maybe his message would have been heard. If you interpreter that term "Revolution Now", it means "let's go and seize power", which is wrong.
It's as clear as crystal, the youths need to take leadership positions in Nigeria. We can't be doing the same thing over and over again in Nigeria and expect a different outcome.
It is noteworthy that the same people who ruled the country in the 80s are the same still in power. It's like using kerosene to cook instead of gas, obviously, the duo can never be compared.
King Tonto Dikeh's appointment as Director, CYMS might have come at the right time now that elections are closing up and the "Not Too Young to Run" bill has become a law.
Dikeh shared the good news on her official Instagram Page. She even snapped her official complementary card from the Presidency.
"WE (CYMS) are about to change Nigeria… Ye Ye I know y'all heard that before, BUT THIS TIME THE CHANGE HAS COME… I AM THE CHANGE, MY NAME IS KING TONTO… Grateful God.. Thank you for a voice"…

She Said
I think CYMS mandate is synergizing with the youths and design programs that will impact them positively. It's like bringing the youths to a round table.
Now here's the question, is she capable to handle such a position, does she have the capacity and experience to man that office?
Let me tell you a little about Tonto, she is a woman with a lion's heart yet tender like a sheep. She didn't just add King to her name for flimsy reasons; she's a camel that has gone through the eye of a needle. Her heart for humanity is so deep. Tonto has done so many charity works so much that even ten other actresses of her status put together have not done.
What's life all about if not to give a helping hand to those who are in need?
I'll leave you to ponder on that question.
Her new office is very technical, and for her to deliver, she must choose her cabinet members very wisely.
Nigerian youths are incarcerated, they are broken, and they've heard thousands of promises from the leaders they voted to power. It is heartbreaking that as rich and endowed our dear country Nigeria is, many youths still roam about the street looking for a means to eat.
I believe this new office "Socials and Empowerment for the Committee of Youth on Mobilization and Sensitisation (CYMS)", will design programs that will impact the youths and change the lives of many.
I believe in CYMS.
I believe in King Tonto Dikeh.
I believe in the Federal Republic of Nigeria.
God Bless Nigeria!
Abel Wealth
Please drop your thoughts in the comment box below and share this post with someone.
Follow us on Facebook, Instagram & Twitter to keep up to date with trending news as it happens.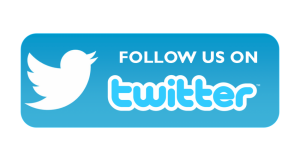 Professional freelancer and webmaster.
From Toktok9ja Media
The views expressed in this article are the writer's opinion, they do not reflect the views of the Publisher of TOKTOK9JA MEDIA. Please report any fake news, misinformation, or defamatory statements to toktok9ja@gmail.com