TRIBUTE: Mohammed Abubakar, the man 'behind' Buhari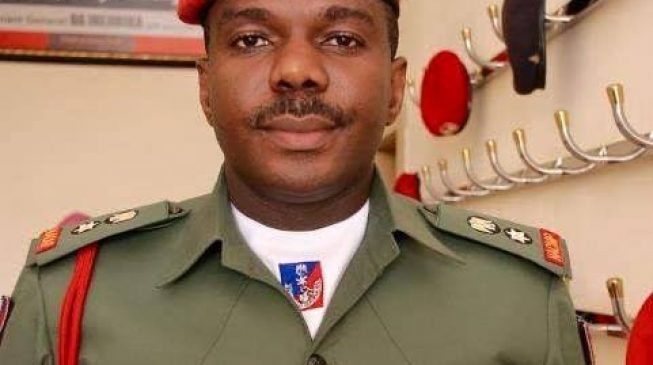 Behind every successful man, they say, is a woman. Behind every successful president, we can say, is his aide-de-camp (ADC).
Mohammed Abubakar is the man behind President Muhammadu Buhari. One of those men whose words we don't hear, but who emits golden silence.
Abubakar was born on March 28, 1973, in Zaria, Kaduna state, to inter-ethnic parents from Edo and Kano states.
HEAD BOY LIKE BUHARI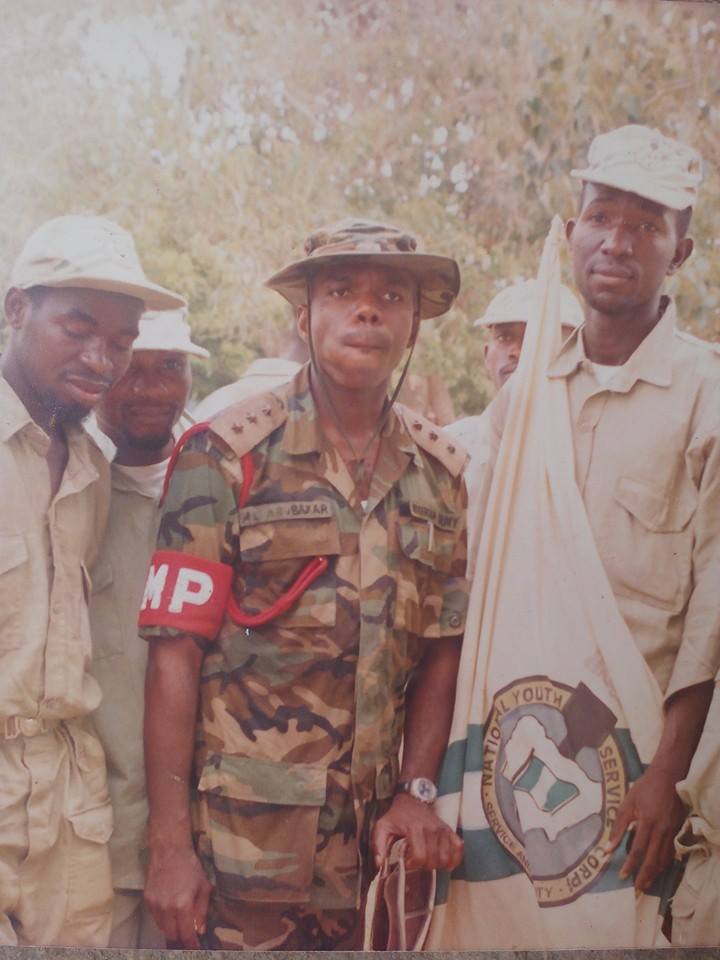 ADC at NYSC camp in Kogi
Abubakar attended Nigerian Military School (NMS) Zaria from 1985–1990.
Perhaps, as part of the workings of fate, Abubakar served as the head boy known as "Boy Regimental Sergeant Major" of his set, a position manned by Buhari decades back.
'INTELLIGENT TO THE HIGHEST ORDER'
After his appointment as ADC in 2015, Nigerians took to social media to congratulate him.
Some recognised him as their camp commandant during their National Youths Service Corps (NYSC).
Bashir Ahmad, a Facebook user, who identified him as his camp commandant in 1996 in Kogi, described Abubakar as very intelligent.
Ahmad said Abubakar was so patriotic to his country that he identified himself first as Nigerian before any state or ethnic group, even within the Nigerian soil.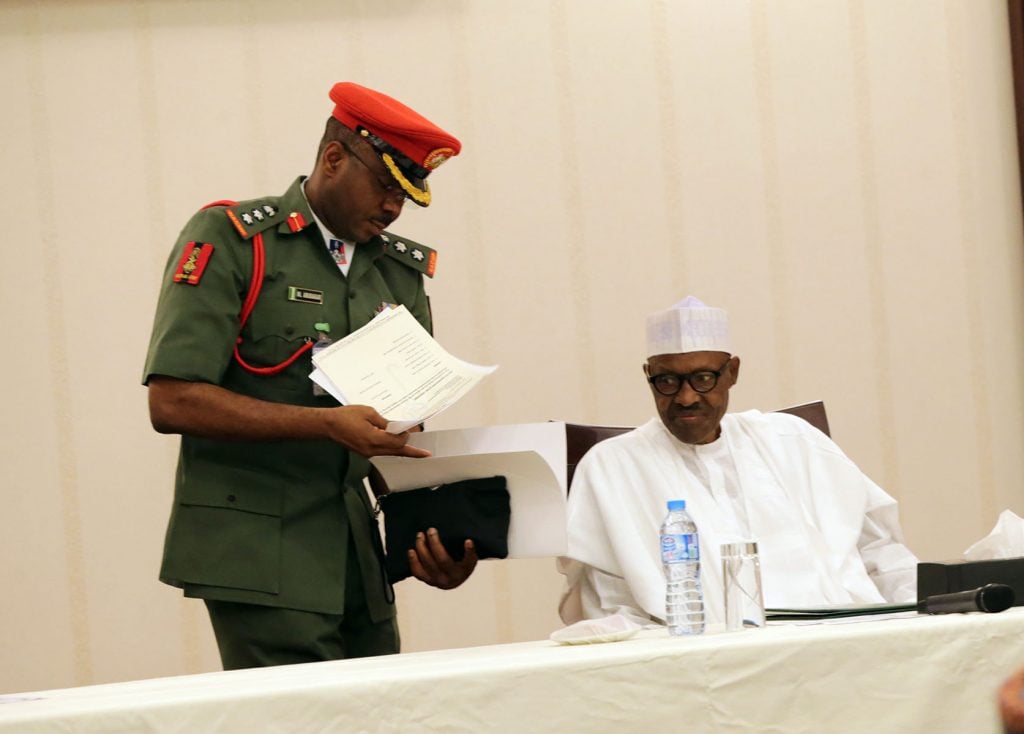 "He was my Camp Commandant at Asaya NYSC Orientation Camp 1996 Kogi State," Ahmad told TheCable.
"He is Intelligent to the highest order. He's real patriot to the Nigerian nation.
"There was a time when NYSC officials and camp Officials were introducing themselves to us in 1996 @ Asaya Camp.
"We were so passionate about his home state which we didn't know. When he was asked to introduce himself, he mentioned his name and instead of him to say from Kano; he passionately said he was from Nigeria. That's patriotism and commitment to National Unity(de-ethnocentrism). He's always so committed to his duty. He compromises nothing to his assigned responsibility."
Idris Garba, another Facebook user, said Abubakar liked to joke but never lost focus.
"He was our NYSC camp comandant when I served in Kogi state in 2006. Then he was a captain," Garba said.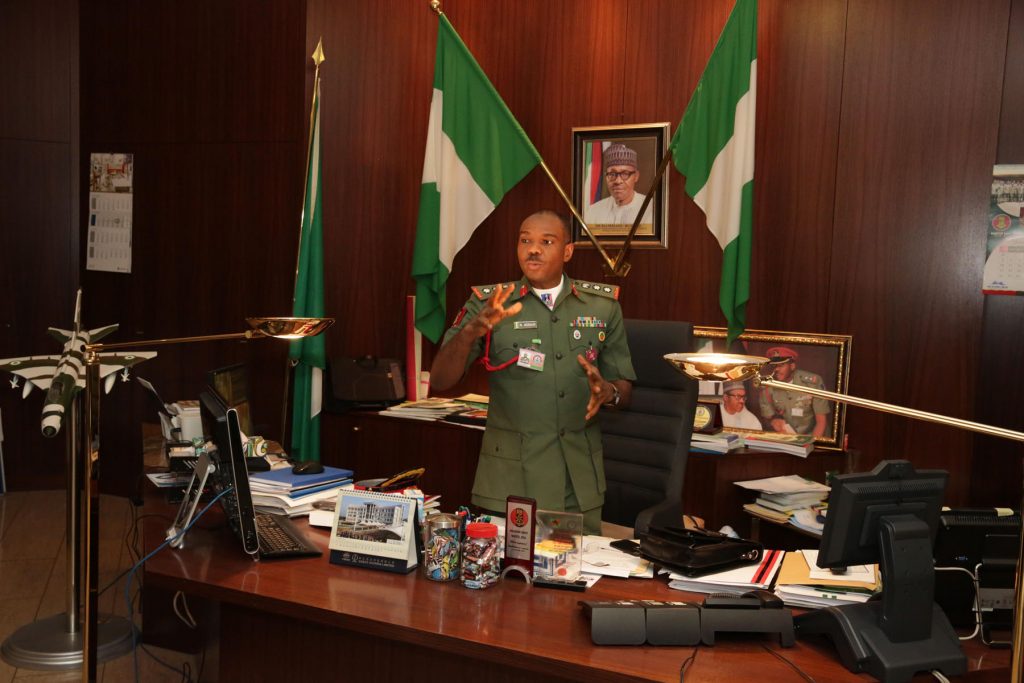 "One of the best NIGERIAN army officers I ever met. His gallantry and excellent leadership. A true Nigerian. He likes jokes but always on focus."
LIFE IN THE ARMY
Upon graduating from NMS in 1990, Abubakar had a stint at Ahmadu Bello University (ABU), Zaria as a science undergraduate student.
In 1992, he proceeded to Nigerian Defence Academy (NDA) on gaining admission as a member of 44 regular course to read biological sciences.
He has served in various army units and formations within and outside Nigeria at different capacities. Among which are Lagos garrison command, United Nations mission in Sierra Leone, headquarters Nigerian army corps of military police admin company Apapa Lagos, special investigation bureau, Apapa, Lagos, army headquarters provost group, Lokoja, Kogi state.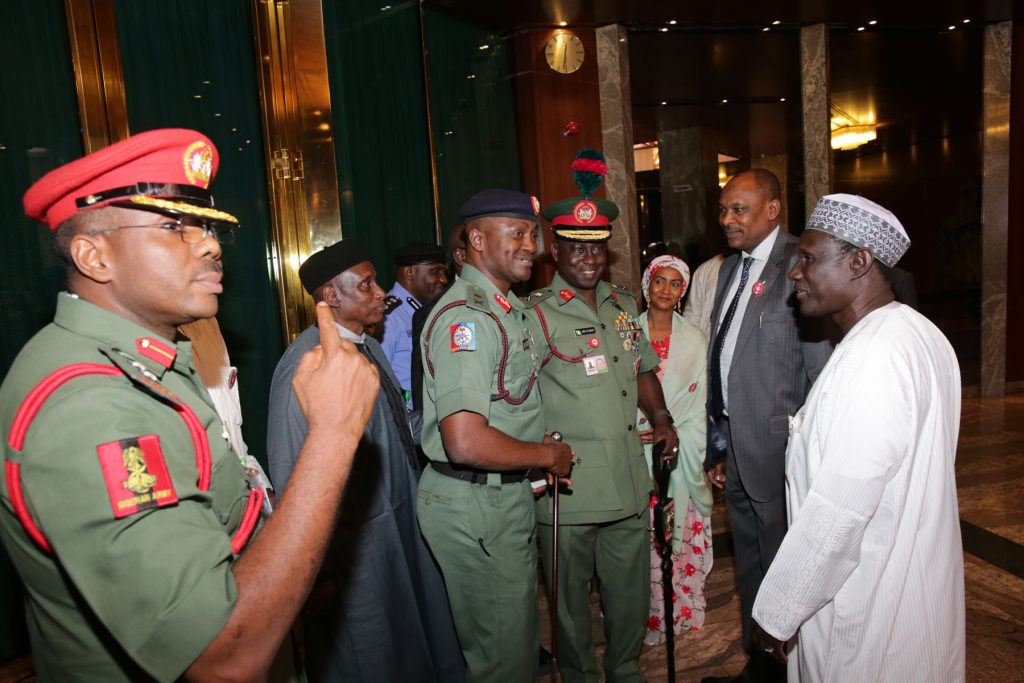 Abubakar was also the camp commandant Giwa barracks detention facility (Operation Zaman Lafiya) between November 2013 – 2014.
He was the first camp commandant to host/receive the international committee of the Red Cross and crescent to the detention facility in January 2014. He served at the Nigerian army training centre Kontagora as staff officer grade one operation and training.
He also coordinated the training of 143 battalion on counter-terrorism and counter-insurgency with the United States rangers and the British military advisory training teams respectively.
He has travelled to over 40 countries globally.
EDUCATIONAL QUALIFICATIONS AND MEDALS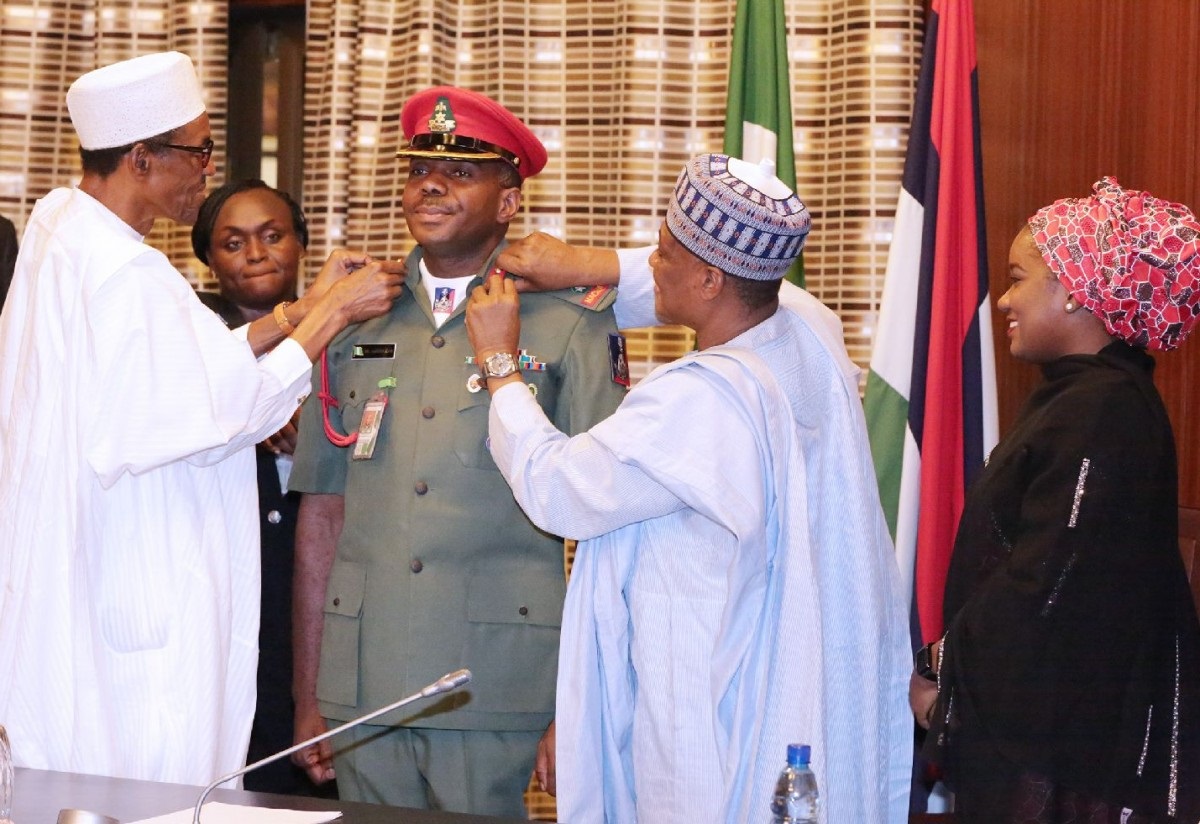 Buhari decorating his ADC
Abubakar has a bachelor degree in biological sciences from the NDA, a master's in law enforcement and criminal justice, and another master's in international affairs and diplomacy (MIAD), both from ABU.
He has earned numerous decorations and medals in the course of his service to the nation among which are forces service star (FSS), meritorious service star (MSS), passed staff college (PSC), passed junior staff course (PJSC), command medal (CM), field command medal (FCM) and United Nation mission in Sierra Leone medal (UNAMSIL), general operations medal (GOM), golden jubilee medal, centenary and operation Zaman Lafiya medals.
HUSBAND AND FATHER
Abubakar is married to Fatima Musa and the couple is blessed with a daughter, Aisha Nawal.
Source: The Cable
Professional freelancer and webmaster.
From Toktok9ja Media
The views expressed in this article are the writer's opinion, they do not reflect the views of the Publisher of TOKTOK9JA MEDIA. Please report any fake news, misinformation, or defamatory statements to toktok9ja@gmail.com